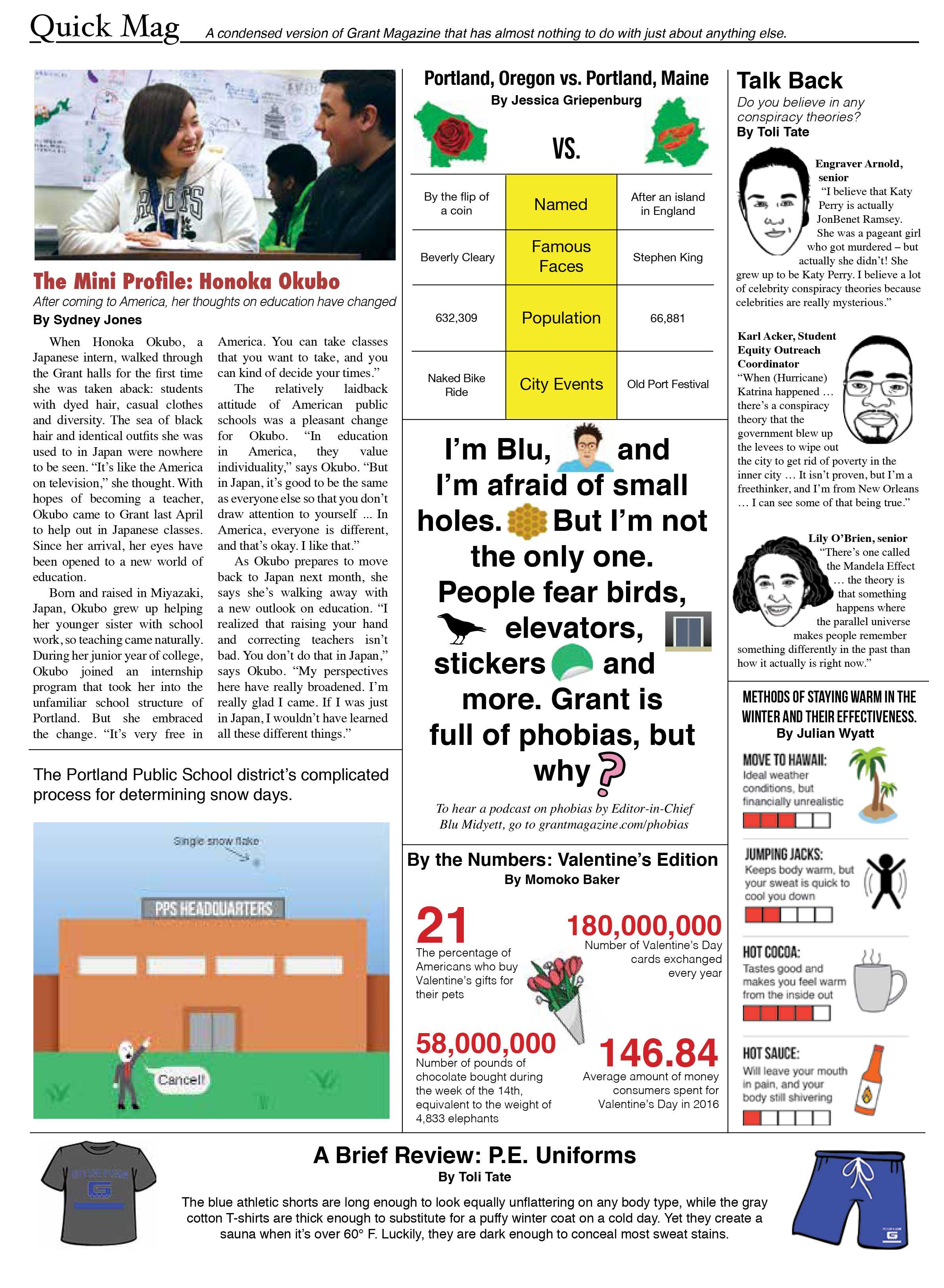 A condensed version of Grant Magazine that has almost nothing to do with just about anything else.
Grant junior Emily Geoffroy wants to play in a major symphony when she's older. But the pain of being a musician has her fighting to keep going.
When it comes to photography and film, Grant graduate Olivia Bee doesn't need anyone to create standards for her work.