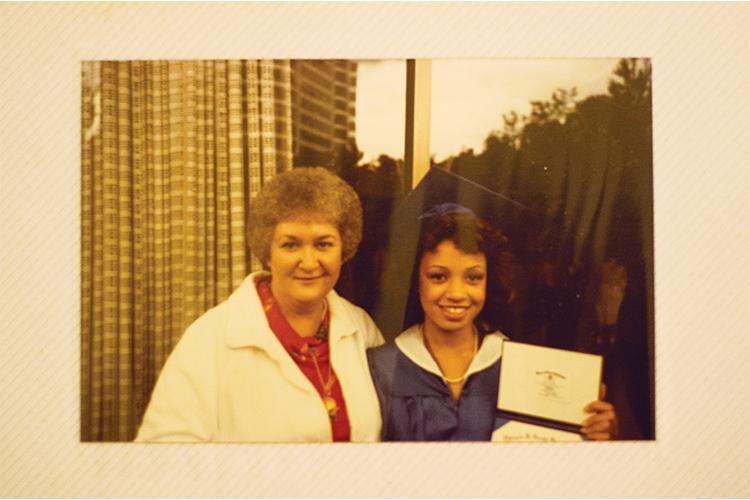 Taking care of Batts proved difficult for her family as her illness progressed. Elizabeth and Alan Batts say that in the months before her death, she cut off communication and isolated herself.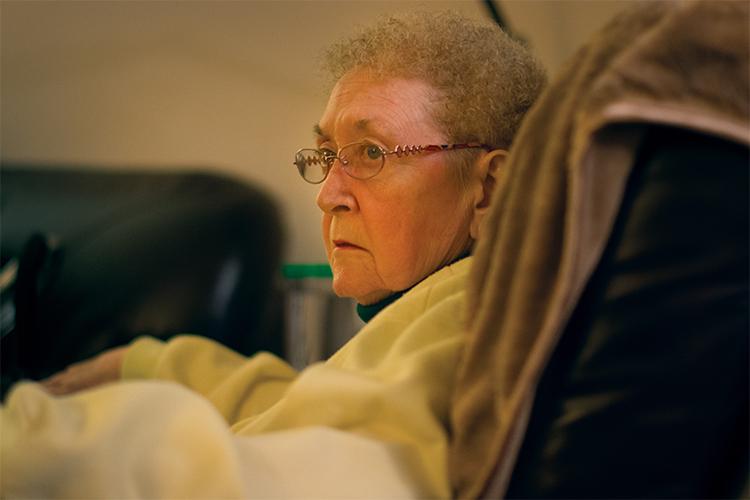 Batts' mother, Elizabeth Batts is trying to make sense of her daughter's early death. "I'm thinking god called her come because she couldn't take care of herself down here. So he says 'come on up here and I'll take care of her'," she says.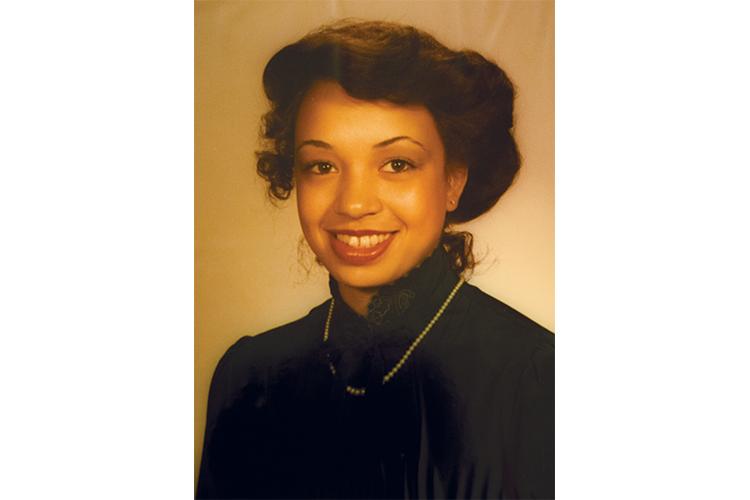 Elizabeth Batts, Batts' mother recalls her daughter's vibrant teenage personality. "She was just so sweet," she says. "That's what's so heartbreaking about (her death)."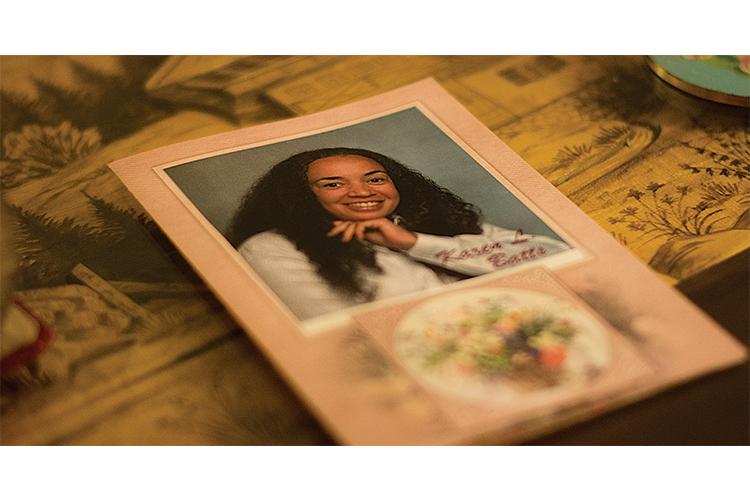 The program from Batts' funeral rests on the coffee table of the Batts household in NE Portland. "For her to go from huge potential of success to having this debilitating disease shocked me and I think shocked everybody," says Michael Goulet, a high school friend.
It's a Saturday night in 1981. Disco music blasts through the speakers at Mr. D's under-21 nightclub in downtown Portland. Then-17-year-old Karen Batts grabs a soda at the bar and heads upstairs.
A Grant High School junior at the time, she makes her way through the dance floor full of sweaty teenagers, flashing a smile to a group of friends from school. Feeling the music vibrating through the floor, Batts joins a group doing "the Hustle," a popular line dance. She steps and turns to the beat, joyfully swinging her arms and singing along to a Bee Gees song.
Batts and her older brother, Alan, visited the nightclub frequently as teens. "Karen was very outgoing," he says. "She loved the social part of it. She would do a lot of talking and mingling."
Batts, who graduated from Grant in 1982, was well known throughout the community. Involved in cheerleading, an honor student and a member of the Rose Festival Court, Batts was liked and even envied by classmates. Most people assumed she had a bright future ahead of her.
"She was just a fun, loving, always-smiling person," says Michael Goulet, a former friend and Grant classmate. "Everybody loved Karen. Not one person could say a bad thing about her."
But her picture-perfect life soon slipped away. After high school, Batts struggled with addiction issues and mental illness, eventually being diagnosed with schizophrenia.
She lived with the illness for decades. It was the only aspect of her life that stayed constant.
When Batts stopped taking her medication, things fell apart. She was evicted from her apartment last fall and forced onto the streets with nothing but a suitcase.
Less than four months later, Batts was found dead in a parking garage. The 52-year old succumbed to hypothermia during a spell of below-freezing temperatures in early January. News of her death made headlines, shocked former friends and prompted outrage from concerned citizens.
Karen Lee Batts was born on Aug. 28, 1964, to parents Elizabeth and Jesse Batts in Heidelberg, Germany. Her father was in the U.S. Army and was stationed in the barracks, where Batts spent the firsts few years of her life.
Elizabeth, Alan and Karen Batts moved to Northeast Portland when Karen was 6. With their father still stationed overseas, Alan Batts was careful to watch out for his sister. He recalls days spent with her holed up in their house playing board games or swimming at the Grant pool.
"She was always happy and always smiling, always energetic, always playing and riding her bicycle," says Elizabeth Batts.
In high school, Batts balanced a busy schedule. She participated in a church youth group, was a member of the rally squad and even part of the Rose Festival Court her senior year.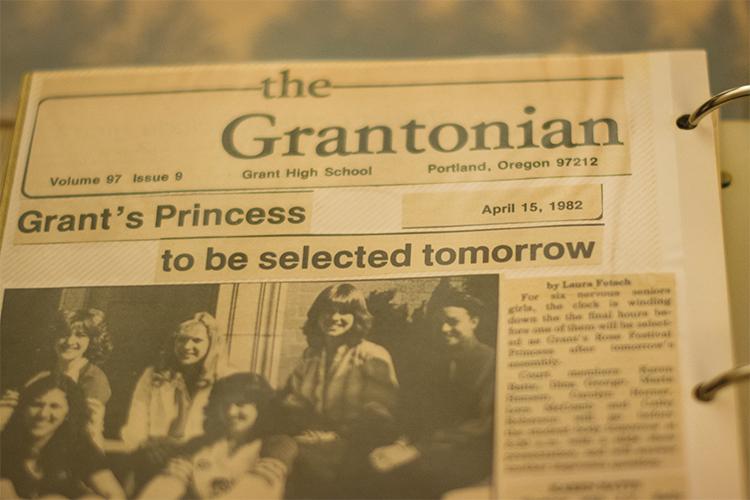 Classmates say Batts was "part of the popular crowd" and active in many social circles. "She was extremely outgoing. She was vivacious. She was bubbly," says Wendy Phinney-Schuman, a high school friend.
Despite her seemingly happy teenage years, Elizabeth Batts noticed signs of bulimia while Batts was in high school, but she didn't connect it to a mental illness and didn't think her daughter needed serious help.
Graduating from Grant with honors in 1982, Batts headed to Fisk University in Tennessee with hopes of pursuing a career in dentistry. But in college, her eating disorder worsened.
Elizabeth Batts sensed something was wrong. "I would try to call her, and she was never there where she was supposed to be," her mother recalls. "Nobody knew where she was at, so that sort of rang a bell."
Struggling to make enough money to pay for her tuition, Batts returned home to Portland after a year at Fisk. She worked various jobs in retail and insurance while taking classes at Portland State University.
She moved into her own apartment and was able to support herself. But when she began saying strange things over the intercom system at her work and then stopped showing up to her job, her mother suspected she was struggling with alcoholism.
When problems worsened, Batts checked herself into a rehabilitation center, but she was unable to complete her treatment because it was too expensive.
Batts' charm began slipping away as her mental illness progressed. During much of her 30s and 40s, she had trouble holding down a job and constantly moved around. She cut off relationships with friends.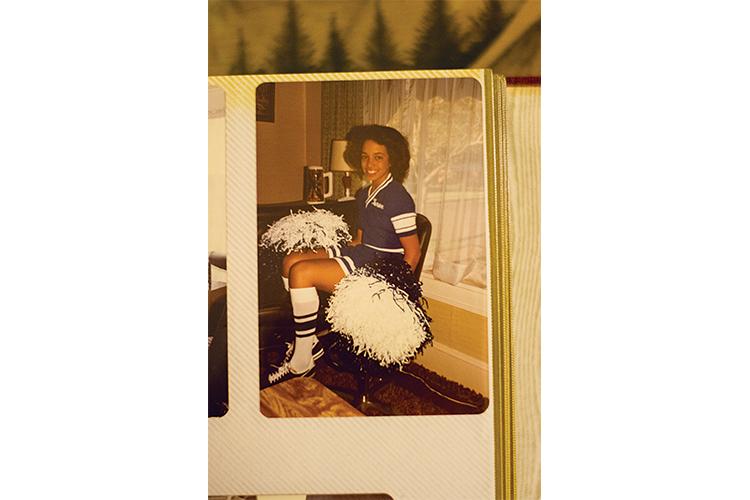 Her family noticed odd behaviors emerging. One day, Batts believed the sprinkler system at her apartment building was recording her. And during a MAX light rail ride, she believed everyone was watching her.
Phinney-Schuman recalls running into her at a Fred Meyer store. "I tried to catch up as much as possible, but she didn't seem like herself. It was awful," she says. "She had a piece of luggage with her, and I knew something was really wrong at that point."
In December 2003, she was found passed out in downtown Portland from alcohol poisoning and was taken to the emergency room of Legacy Good Samaritan Medical Center. She later was transferred to the inpatient psychiatric care unit.
After a mental health court hearing, she was admitted to a psychiatric hospital for a year-long stay. There, Batts was diagnosed with schizophrenia.
"The hospitalization stabilized her," says Alan Batts. "They really looked after her. She had nutritious meals. She got her medications. She was getting that therapy that she needed."
Life for Batts stayed stable when she moved from a halfway house into a new apartment complex owned by Northwest Housing Alternatives in 2007. Staff at her building described her as a "model tenant."
But several years later, Batts stopped taking her medication. She quickly lost weight and started drinking again. Alan Batts recalls her putting her fingers in her ears as she walked down the street, telling him she was hearing voices.
Staff at her apartment building took note of Batts' mental deterioration. "About a year ago, (her) behavior began to change," says Martha McLennan, the executive director of Northwest Housing Alternatives. "After about six months of damage to the property, threats of danger to management and other residents and disruptions at the property at the point where she stopped paying rent, they began moving that forward as an eviction process."
The family called often, but Batts rarely answered. "We couldn't get to her," recalls Elizabeth Batts. Eventually her phone line was disconnected. They wrote letters to her and never received any replies. Alan Batts visited her building, but Batts refused to let him in.
In desperation, he called the Multnomah County Mental Health Crisis Line and said that his sister needed to be hospitalized, only to hear that they were unable to help Batts without her permission.
Last summer, Batts informed her brother she had received an eviction notice.
The Batts family felt helpless. "I tried to get her into the hospital, but nobody would do that. I'm not a hospital, how can I provide the medications that she needs? I'm not a social worker, so how can I treat what ails her?" says Alan Batts.
Batts' social worker informed her family that she had left with just a suitcase to live on the streets in October 2016. With no way of contacting her now-homeless daughter, Elizabeth Batts became frustrated. "I was angry. Nobody was talking to us. Nobody told us anything. They just left us out in the cold," she says. "They kicked her out. They just dismissed us all together."
Police records reveal Batts was found on Nov. 3 standing barefoot and bruised on the intersection of Broadway and Burnside downtown, drinking from hand sanitizer bottles. She was taken to Legacy Good Samaritan and placed on mental health hold but later released.
A month later on the night of Jan. 7, 2017, temperatures dipped into the low 20s. Batts was reported to be taking off her clothes – a common symptom of hypothermia  – on the second floor of a parking garage. By the time police arrived, Batts had died from the cold.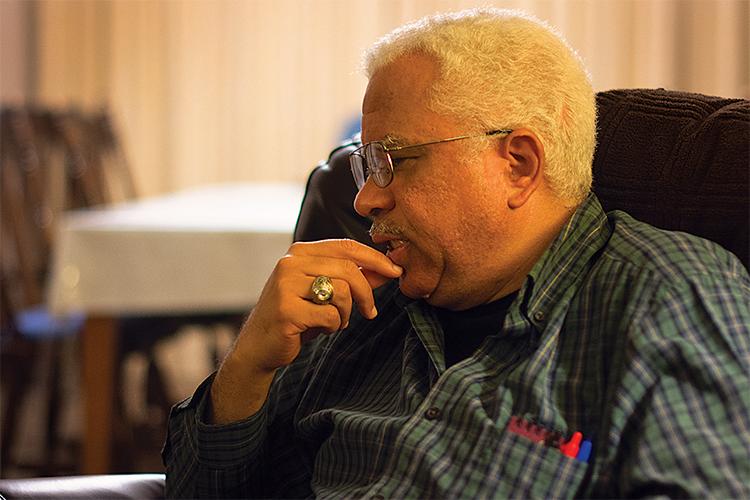 The next day, a medical examiner from Multnomah County informed the Batts family of her death. Alan and Elizabeth Batts were in disbelief.
"I'm sad about the way she died," says Elizabeth Batts. "I can just picture her all alone."
A week later, friends and family gathered at Ross Hollywood Chapel for Batts' funeral. Attendees reminisced with stories from her past, shared hugs and passed their condolences on to her family. A heavy silence fell over the crowd as Batts' favorite song, "Sunshine on My Shoulders," played.
A fund has been set up in Batts' name at the National Alliance on Mental Illness. Many from the Grant community have taken to donating as a way of memorializing her.
"I want people to remember her outgoing personality. She just loved life so much. I want them to remember her as the creative, loving person she was," says Elizabeth Batts.
Alan Batts believes his sister's death was preventable and hopes it will make Portland prioritize efforts to support mentally ill and homeless people. "Mental health usually takes a big hit when budgets are tight," he says. "If you're paranoid and suffer from schizophrenia, you're going to isolate yourself to the utmost degree. There has to be a greater effort during these winter weather crises to try to find folks who are vulnerable. In our case, we were trying to get her to a hospital, and it fell on deaf ears. Nobody could help us."
Still, Alan Batts finds comfort in knowing his sister's lifelong battle with mental illness is over. "She's at peace now," he says. "She doesn't have to struggle anymore."
While Batts' fight may be over, her family is left grasping at the reasons behind her undoing. "When I'm going to bed, I can't get to sleep," says Elizabeth Batts, "I'm trying to think, 'Why did things happen the way they did, who's to blame, who's responsible?' There's a lot of unanswered questions." ◆
To read more about the homeless crisis in Portland, visit grantmagazine.com/homelessness