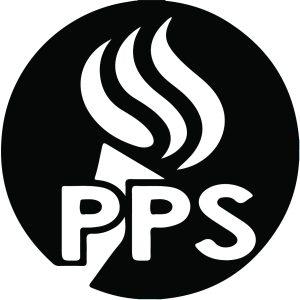 Late October brought about a series of proposed boundary changes for the Portland Public School District. Under discussion by the district-wide Boundary Review Advisory Committee, two new boundary proposals have been created. Their goal? To balance the enrollment at a number of schools.
The changes will affect students as early as next school year, and some of the changes will have an impact on the Grant community.
How these proposals affect Grant:
Scenario 1: This addresses the severe overcrowding at Beverly Cleary, which is currently a K-8 school that feeds into Grant and is split into three campuses. Beverly Cleary at the Fernwood campus would be converted back into a middle school as it was six years ago. Elementary grades would be moved to Laurelhurst and Irvington schools, which would both house only kindergarten through fifth grade. The Hollyrood campus would possibly close as a kindergarten. Throughout PPS, this scenario reassigns over 6,650 students to new schools.
Scenario 2: Under this scenario, Beverly Cleary School would remain a K-8, but some students along with others from Alameda (K-5) and Beaumont Middle School would be moved to Rose City Park K-5 and Roseway Heights Middle School. Then these kids, along with more students from Laurelhurst, would end up going to Madison High School instead of Grant. Proposing fewer total changes in PPS, this plan reassigns about 5,870 students.
Each plan combats overcrowding and under-enrollment in schools, both long-standing problems for PPS administrators. Within the next decade, Portland is projected to add 5,000 new students to its enrollment. The plans take into account this expected growth, "right-sizing" classrooms to about 30 kids whenever possible.
In the past, district boundary changes have been a topic of dispute, often associated with race, class and equality. Now, redrawing boundaries is bringing up the same issues.
Grant Counselor Tearale Triplett points out that economically disadvantaged residents and people of color are being forced further East, and out of Grant's proposed boundaries.
"So if in fact, we are still trying to diversify our schools that are closer in, I think those boundaries still need to remain constant with what they have been up until this point," Triplet says. "By changing them… the trend of making Grant more homogeneous is going to continue."
Along with population balancing, PPS and Superintendent Carole Smith are also trying to maintain equity in the process of making changes. While redrawing boundaries, PPS administrators say on a district website that they want to provide "evidence that a racial equity lens has been incorporated into scenarios to right-size schools."
Intentions aside, some feel that changing the boundaries doesn't get at the core of the problem.
"It just appears that our neighborhood is being played with," says Jennifer Shuping, the mother of two students, one who attends Grant and the other who's at Beverly Cleary School's Rose City Park campus. "It seems more like an immediate temporary fix…not one that is sustainable."
Rob Gibson, an eighth grade math and science teacher at Beverly Cleary School's Fernwood site, remembers when the district last made boundary changes and shook up the balance of K-8s and Middle Schools in 2009. As a teacher at Fernwood Middle School, he was in favor of changing Fernwood into a K-8, and says he still stands by his original opinion.
Gibson supports the K-8 model because it fosters a larger sense of community. "I would hate to see it change here," Gibson says. "I understand some of the motivation by the district to change it but..schools need a chance to make something work, and once they have it working, don't tear it up again."
Contention surrounding boundaries remains high, but the district is welcoming community feedback during November through online forums and meetings. The next community meeting is Nov. 10, at 6 p.m. at César Chávez K-8 School.
Through December, the district will refine proposals based on community feedback. In January, Superintendent Carole Smith will recommend a final proposal to the school board. The board's vote on the final changes is scheduled for January.