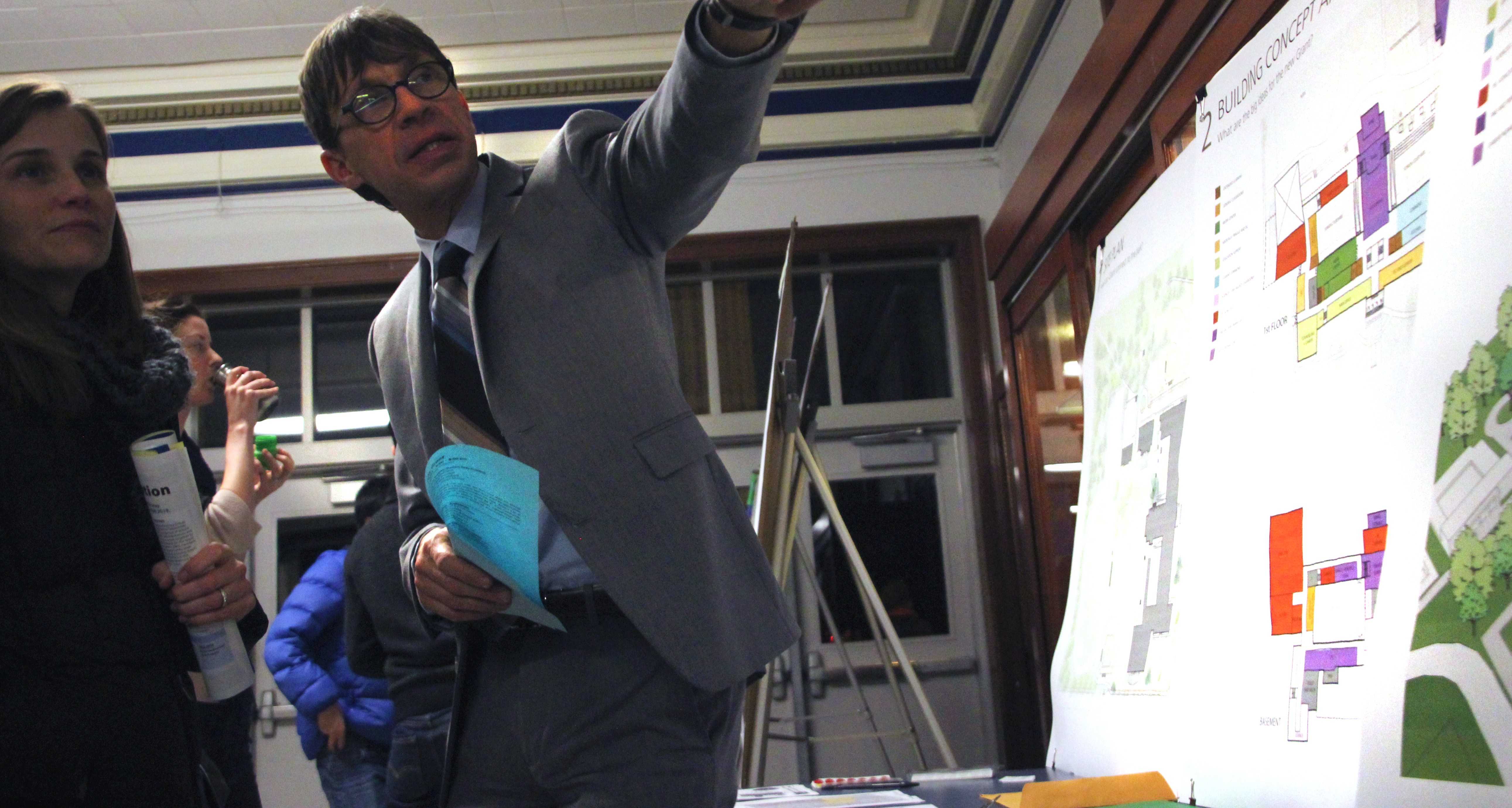 Multiple parents and community members gathered to see the plans for the remodeled Grant High School.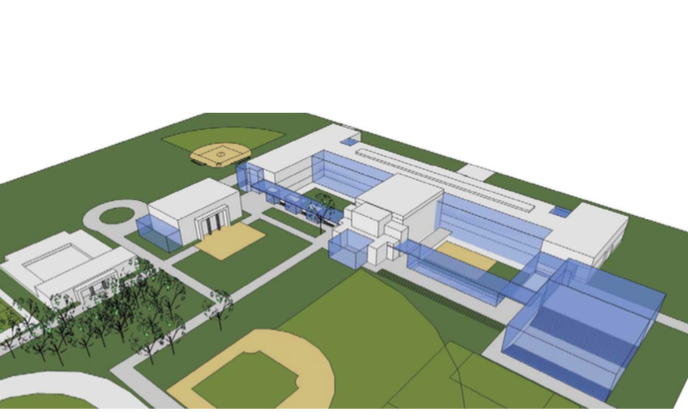 A three-dimensional view of the new Grant campus.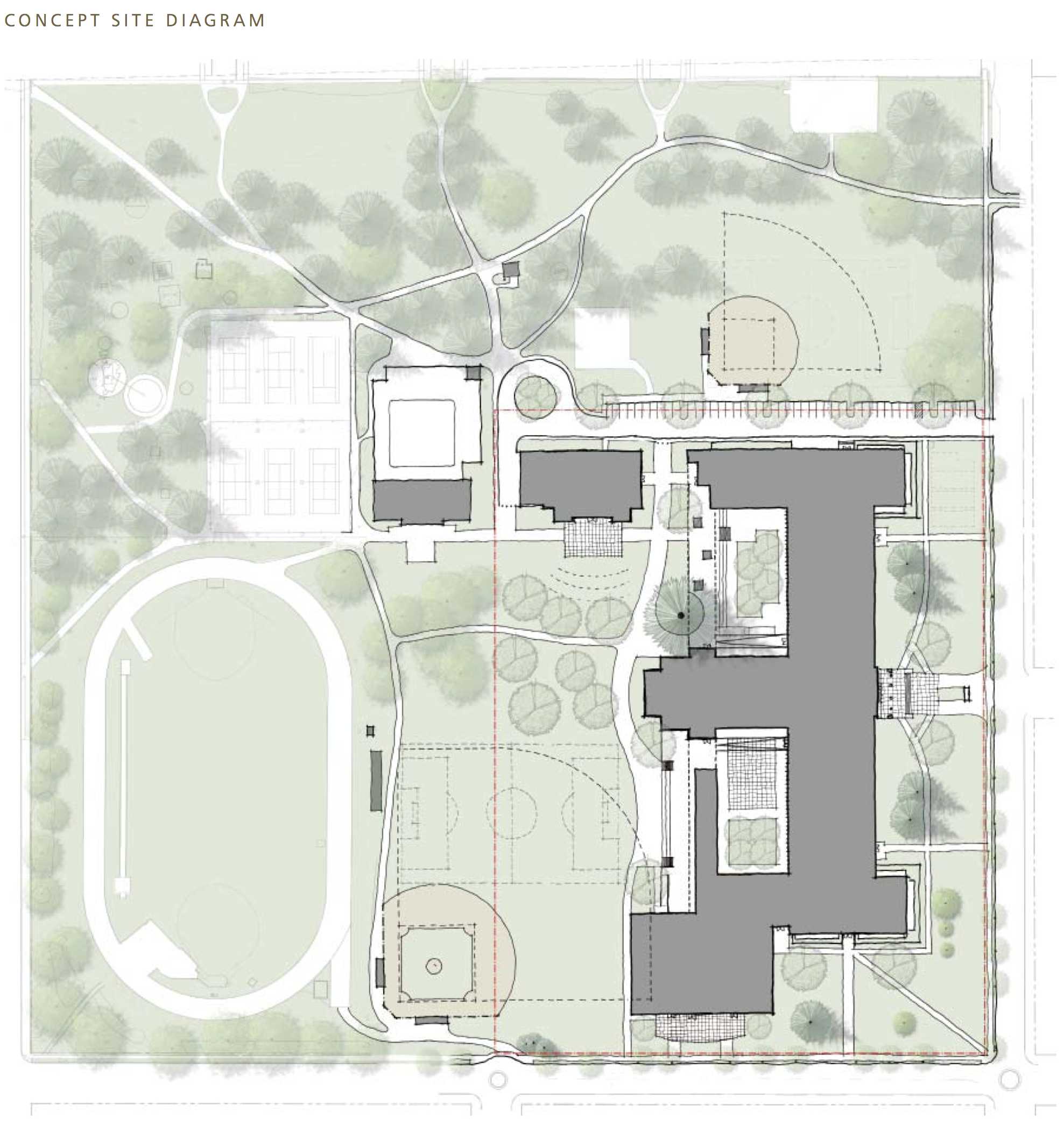 Although the building will be significantly restructured, the general layout and feel of the campus will remain.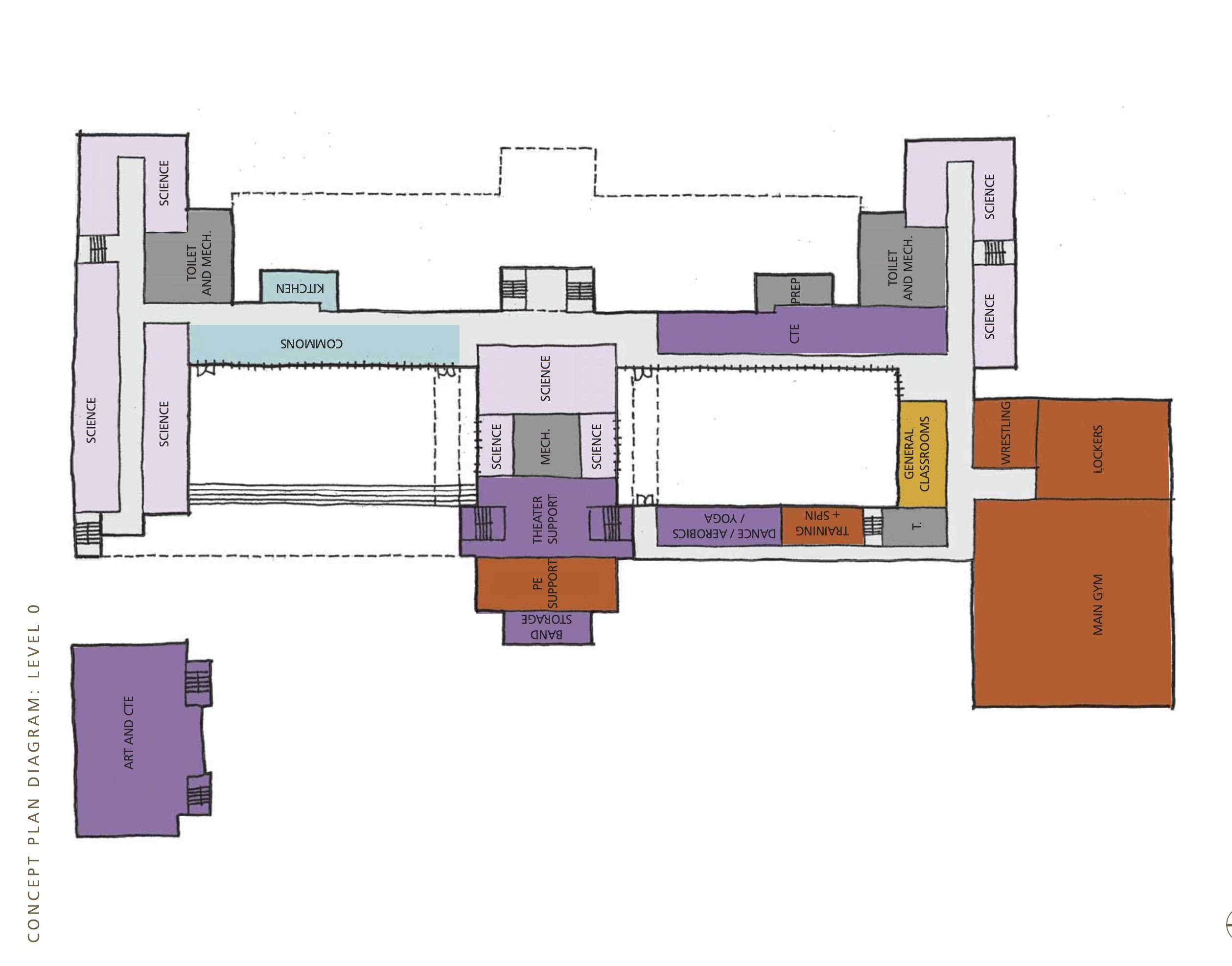 A concept map describing both the basement and gym areas of Grant after the remodel.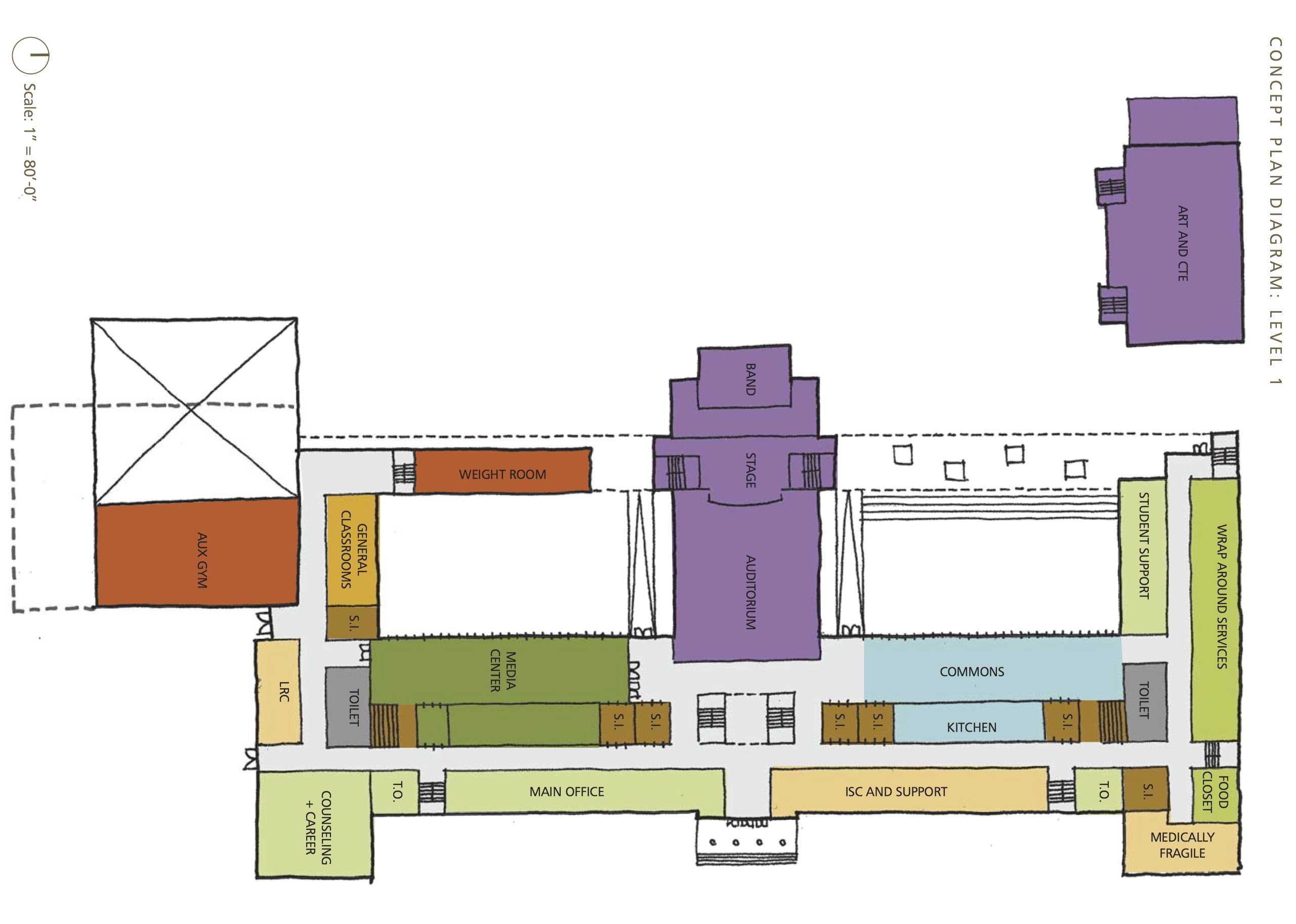 A concept map describing Grant's main floor. The new plan calls for a more efficient use of space, as well as safety improvements.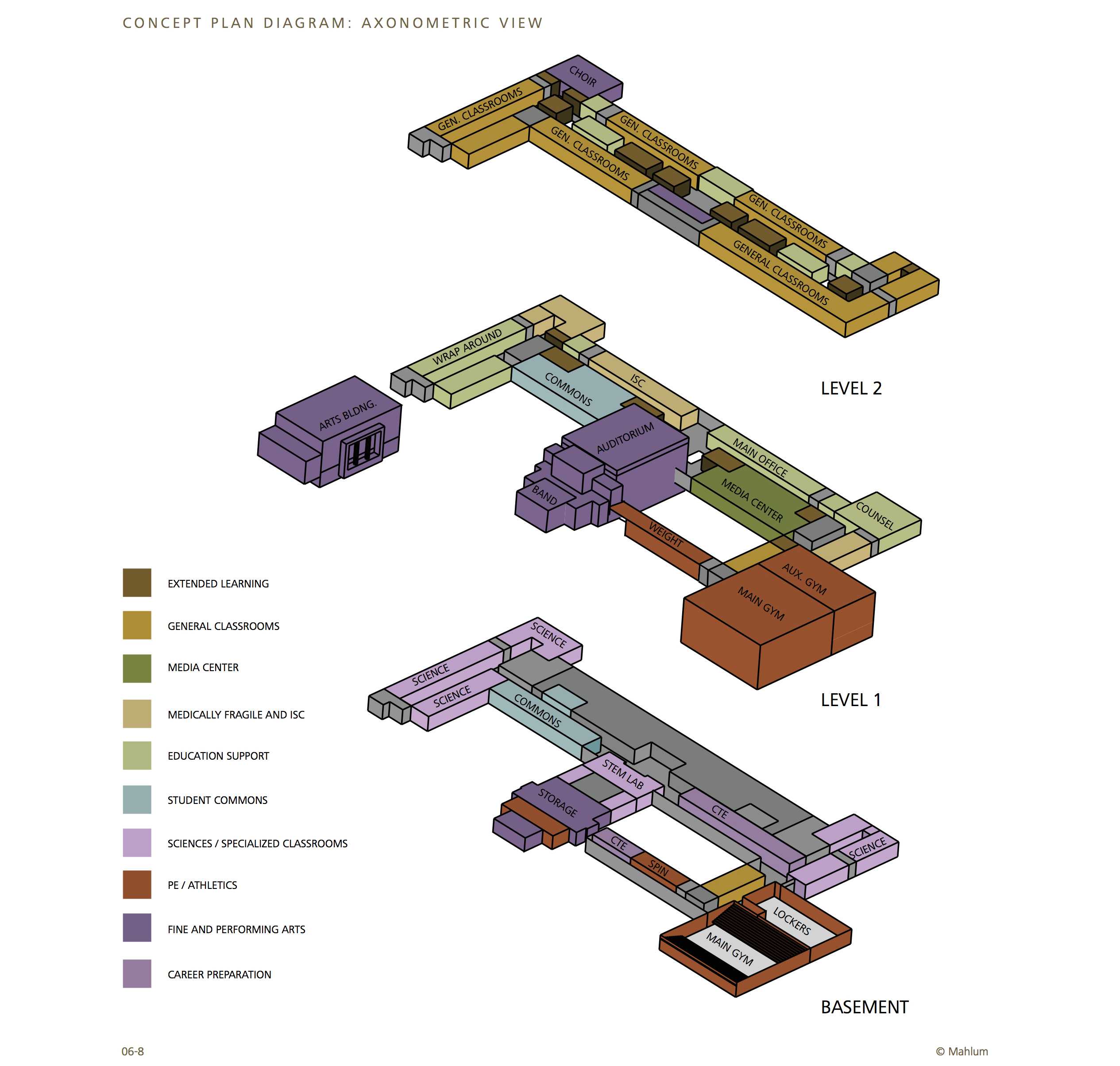 The full layout of the remodeled Grant High School.
The preliminary drawings of what Grant High School will look like after an extensive renovation were released to Grant Magazine Wednesday night during an event hosting prospective students.
The five pages of drawings by Mahlum Architecture Inc. are three-dimensional renderings that showcase sunken courtyards, skylights and an art complex.
"The overall goal is to improve the high school to last for another 100-plus years, and to create a modern learning environment for the students," said Diane Shiner, operations partner for Mahlum, the architecture firm leading the project.
The school will likely keep its brick façade, but will have a new gymnasium, new soccer and baseball fields, added floor space and a specialized commons area.
Other features include a renovated library, new windows and improved access – potentially to what will be a remodeled basement area and other classrooms.
The drawings are the initial plans that spell out how Grant will be modernized as part of a $482 million school improvement bond. Grant students will relocate to Marshall High School for the 2017-2018 and 2018-19 school years before moving back to the new and improved high school.
For Grant Principal Carol Campbell, seeing the 3-D drawings brought the project to life.
"I think leading up to this, it's hard to imagine like what really could be," she said. "When you actually see a plan…it gets really exciting. It really makes it seem real."
The project began in 2010, when a $542 million measure was proposed to Portland voters and rejected. Two years later, voters approved a $482 million bond for the Portland Public School district.
That measure meant Franklin, Roosevelt and Grant high schools would get major renovations. It also ensured that a slew of other upgrades would happen in several other schools in the district.
The presentation of the drawings happened at Grant's annual Eighth Grade Information Night. It marked the first time the plans for the new school buildings were open to the public.
Parents and students flocked to the boards, offering their feedback and asking questions to the project director and coordinator, along with the architects.
The intention of the presentation, said Shiner, was "to give students who will be ultimately coming here, an idea of 'OK, what is it going to be like when I come here? What is the design going to be like.' We want everyone to understand that and give us feedback."