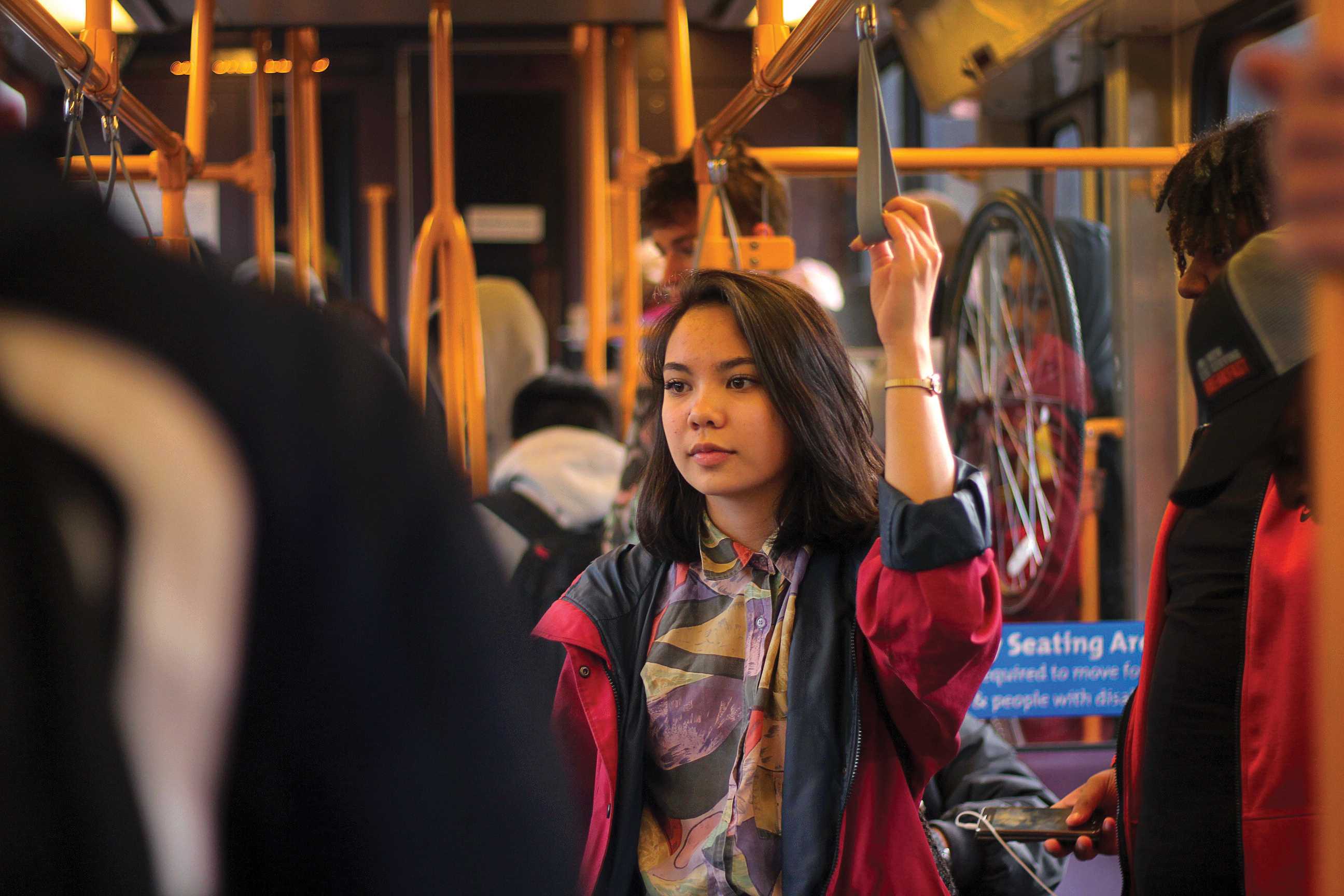 It's 5 a.m., and Grant freshman Crimson Ravarra's alarm goes off, signaling the start of her long morning. After getting ready for the day, she heads downstairs and watches the news with her mom while eating a bagel.
The clock now reads 6:57 a.m., and Ravarra grabs her backpack and is dropped off at the MAX stop, 13 miles from Grant High School.
Sheltering herself from the rain under the covered stop, Ravarra waits for the train to arrive at the end of the green line. It will be a 45 minute ride to school.
For Ravarra, this is an average weekday morning. "It gets tiring doing the same thing every day, having to wake up so early and then go down to the MAX … (some days) it feels like I'm on there for hours," says Ravarra.
With next year's move to the Marshall campus – where Grant will be relocated while the school undergoes reconstruction – quickly approaching, more Grant students will deal with a commute similar to Ravarra's, especially those living in North and Northeast Portland. Many will face a commute by bus that is well over an hour long.
With a six and a half mile trek to the Marshall campus from Grant, the commute will be a huge change for the community. And its impact on students could go beyond just their alarm clock settings.
Kaustav Misra, an Associate Professor of Economics at Saginaw Valley State University in Michigan, who conducted a study on the effect that commutes have on students, predicts that more students will miss school next year.
"There is a strong correlation between the commuting distance and absenteeism," says Misra. "Adding more distance (to a student's commute) can diminish the interest of going to school."
Lee Orr, the attendance specialist at Grant, has noticed the same trend. "There's this whole mental game you play with yourself to get past having to take the long ride and then be motivated to come. You figure, if I'm taking this long a ride, I can just stay at home," says Orr.
And attendance isn't the only thing that could drop with the coming move. According to Misra's study, students with longer commutes have a harder time focusing in class, and, on average,  have lower GPAs compared to students with shorter commutes. "It definitely will affect students and their productivity," he says. "If your commuting distance is higher, your academic performance gets poorer."
Currently, students living outside of the school boundaries have the hardest time getting to school, often arriving tired or with incomplete work due to early mornings and late nights. Junior Daniel Hunt, who commutes from St. Helens, Ore. –  nearly an hour-long drive each way – runs  track in the spring. By the time he gets home after a tough practice and long commute, he is too tired to do homework. As a result, Hunt has seen his grades drop during track season.
While most students don't have to deal with a commute like Hunt's, a large portion of the student body will have much farther commutes with the upcoming move. In preparation, many students are already planning, and lamenting, their commute for next year.
Freshman Kaiya Laguardia, who lives in the Roosevelt neighborhood, says she'll have to wake up at 4:30 a.m. in order to get to school on a Trimet bus. Laguardia, who already has trouble focusing in school, says that her inability to engage in school work will be even more prominent next year, when she will get at most 6 hours of sleep per night. "I'll have to learn to live with that," Laguardia says.
Other students like Hunt aren't attending Grant at all next year. "I was originally going to go to Marshall, but … then I'd have to commute even further," he says. Hunt is opting to finish his last few credits at Portland Community College next year to get his high school diploma.
But for many students, changing schools isn't an option, and they are left figuring out how to make the commute to Marshall work for them. With the move just over four months away, Grant Magazine asks students who have varying commutes how they deal with getting to school to give students and staff members insight into what the Marshall move will bring. What will your commute look like next year? ◆
Commute length: 45 minutes
How she will commute next year: Shorter MAX ride
How she commutes: Drives with mom, then gets on MAX at Clackamas Town Center
"I usually listen to music, but when I'm on the MAX, I kind of sit and watch the people around me. It's interesting to wonder where they're going, what their purpose is, and I kinda just like to see the different types of people who are in Portland … You get to kinda see a little bit of people's lives if you pay attention on the MAX. It's kind of a different environment almost."
– Interview and photo by Momoko Baker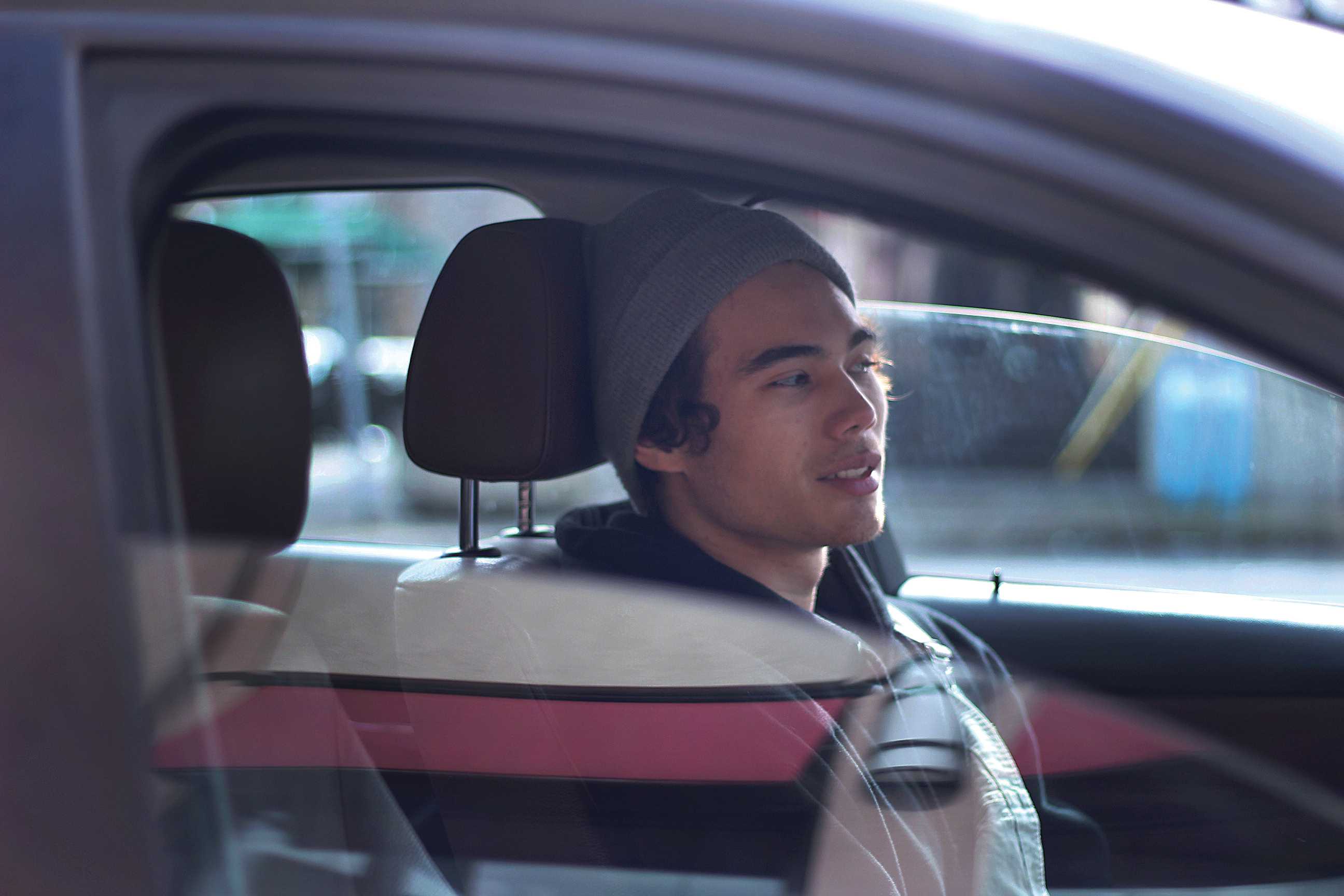 Commute length: 30 to 45 minutes, depending on traffic
How he commutes: Drives from Vancouver, Wash.
Favorite music to listen to while driving: Frank Ocean
"(I'm in my car) maybe two and a half hours a day, so maybe 15 hours a week or something like that. I'm in this car a lot, 'cause I don't just drive this car from school to like, home, or home to school. I drive downtown all the time to pick my sister up from dance, I drive to her school – which is Riverdale High School, which is not exactly close either. I just find myself like, having to go to the opposite side of town on a daily basis … or even like another state."
– Interview by Ari Tandan, photo by Momoko Baker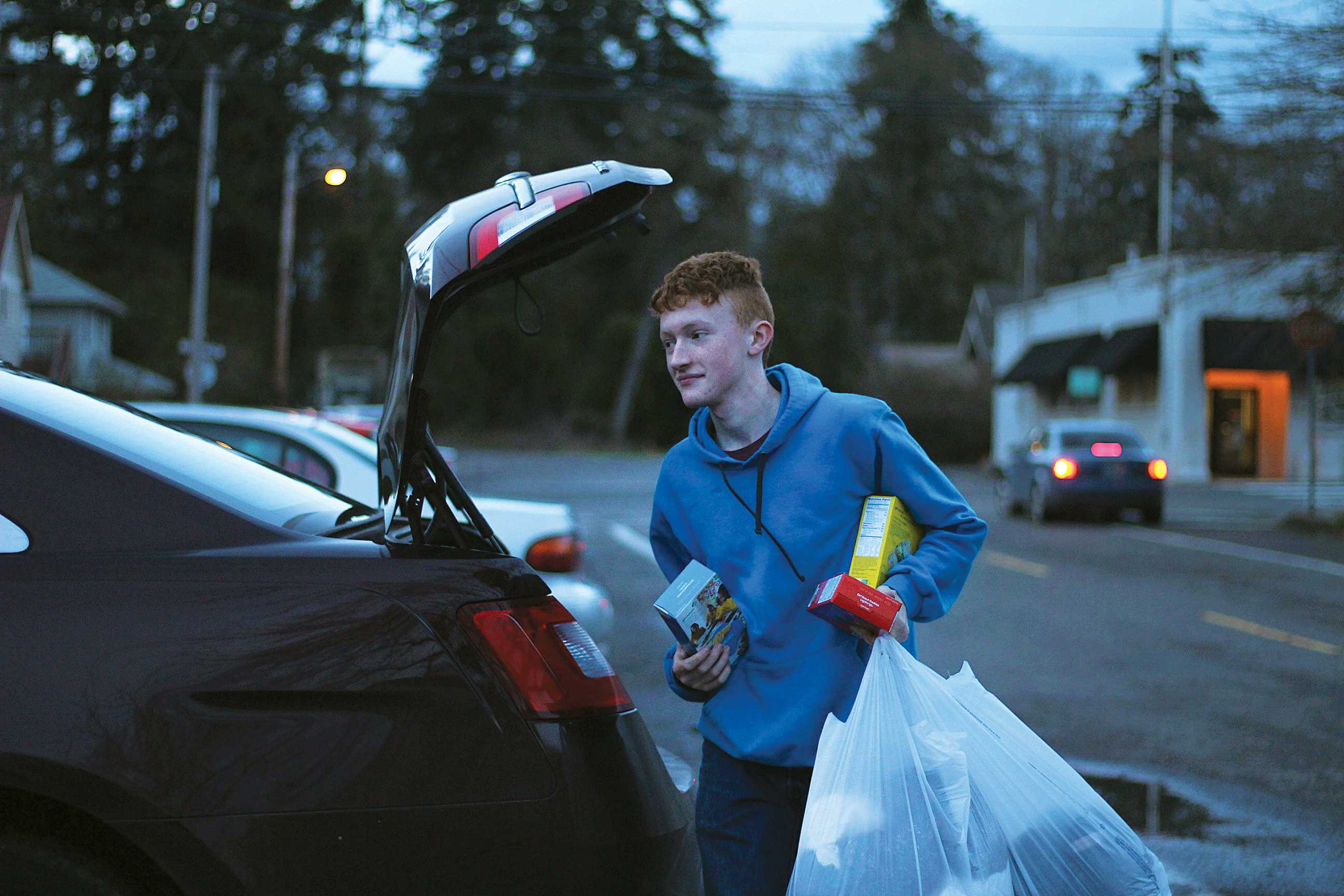 Commute length: 45 to 60 minutes
How he commutes: Drives with mom from St. Helens, Ore.
How he will commute next year: Driving himself to Portland Community College
"I've made this trip everyday since preschool … Then, it was hard for me to hang out with friends and stuff, 'cause I'd have to … leave early so I can make it home before late at night. I didn't really have much time to hang out. And if people wanted to hang out, I couldn't really come out to Portland all the time. So it was hard to spend time with people."
– Interview and photo by Momoko Baker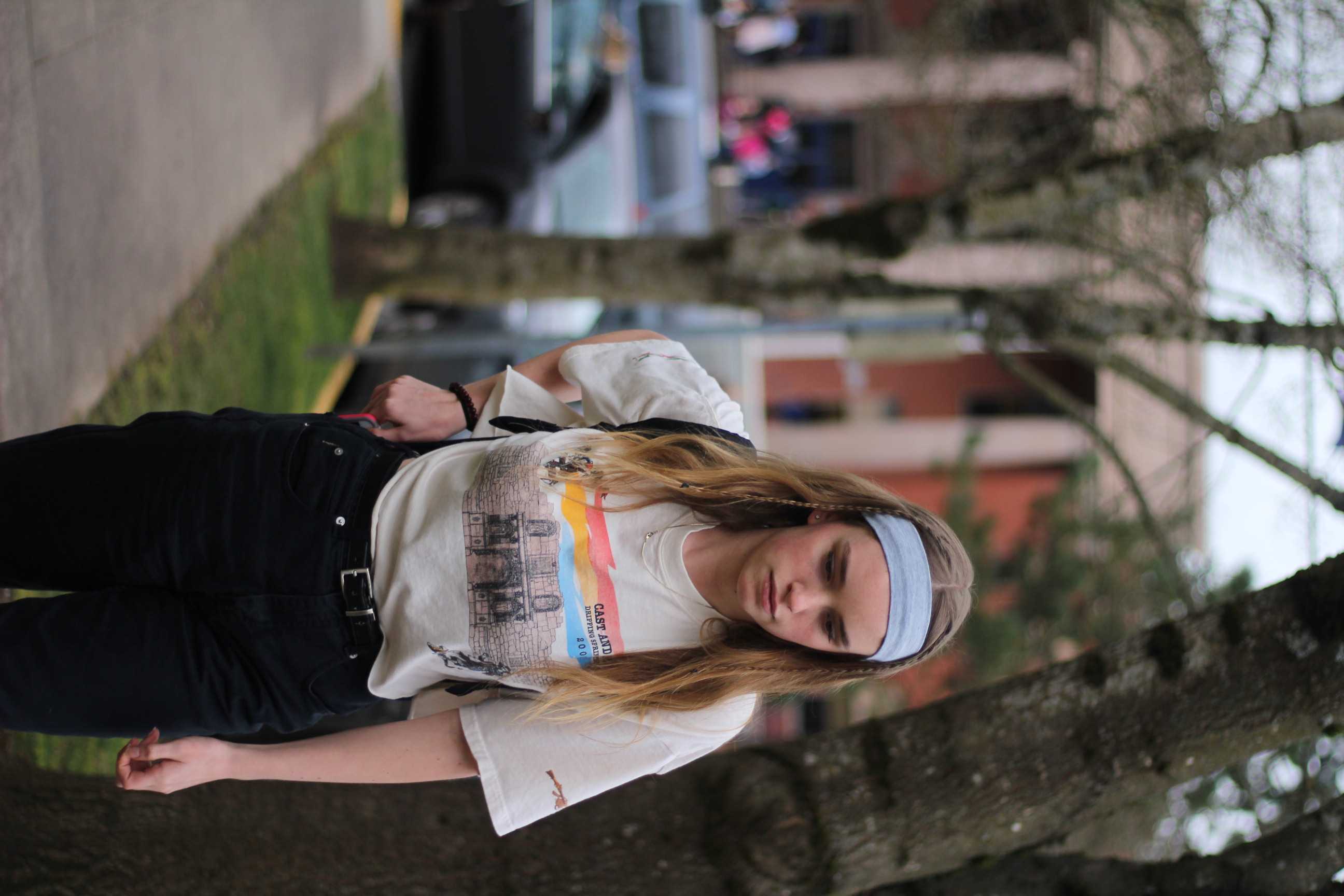 Commute length: 3 minutes
How she commutes: Walks across the street
How she will commute next year: Car or MAX
"I normally wake up 7:50 or 7:55 … I live a block away so you can almost see my house from the door… Next year I'm taking either the MAX or the busses with my two other friends that live really close to school and/or we're all going to carpool in the morning together… Both methods that I would get to school [next year] could be pretty unpredictable… maybe if a friend was sick or a friend woke up late, then that ride would go away… I definitely know that some [of my friends] are doing sports next year so that would mean that I wouldn't be able to ride back with them and or if they had to stay after school in order to talk to a teacher or retake a test that would mean I would have to stay there too."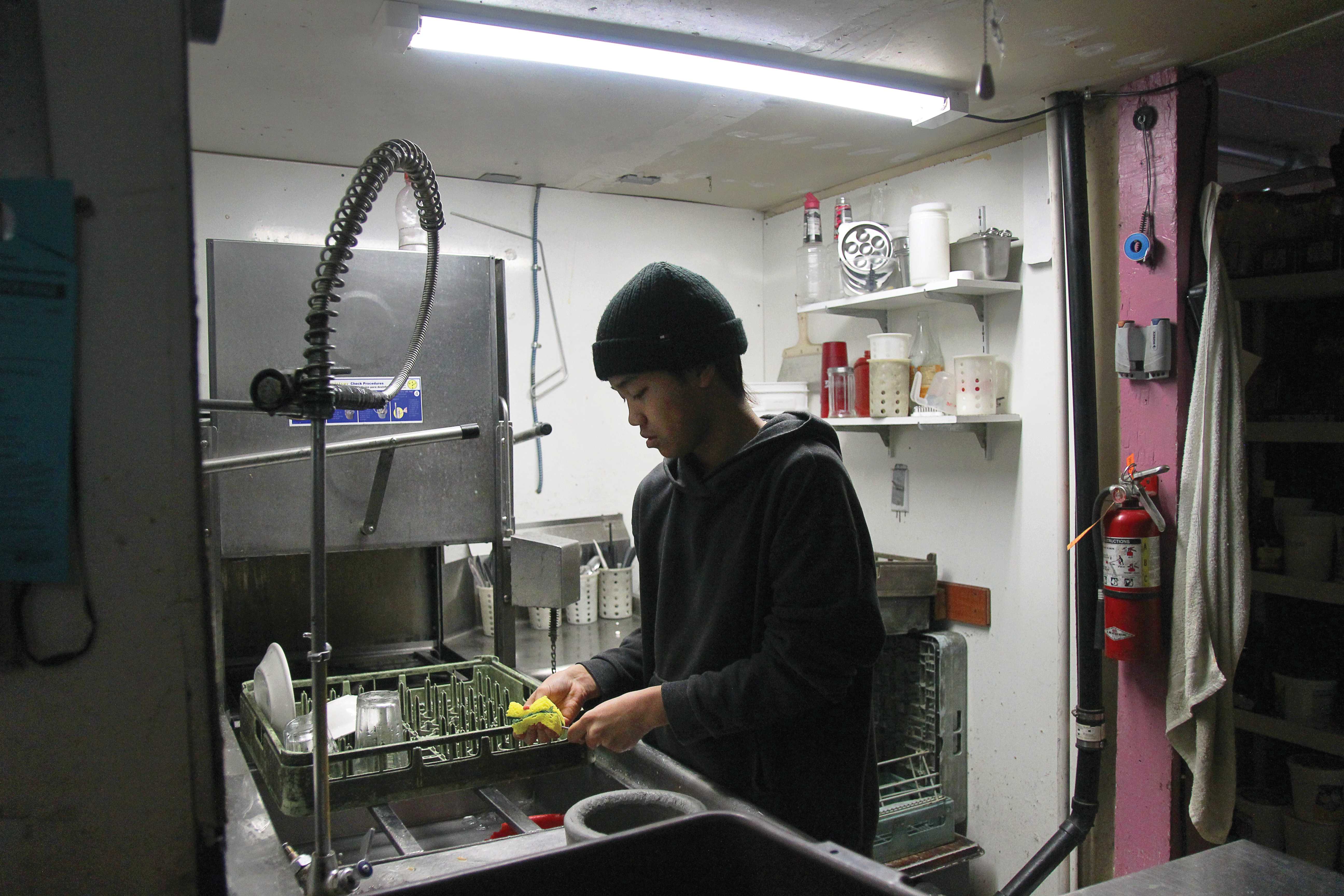 – Interview by Ari Tandan, photo by Momoko BakerCommute Length: 20 minutes traveling to parents' restaurant
How he commutes: Busses to his parents' restaurant, Daddy Mojo's, in Northeast Portland, then gets a ride home to Southeast Portland.
How he will commute next year: Driving himself or taking a shorter bus ride.
"I would call it a second home, because I'll spend every day after school here, I'll do my homework here and then eat a snack or dinner. On very busy days if (the staff) need my help, I'll come over and just start helping around and do all these little things … (Next year), more often than not, I'll be going straight home because Marshall is closer to my home. The restaurant is further. I'll have to start making my own food, because I won't be coming back here. I'll need to do everything on my own … Because both my parents are working, I'll be home alone a lot."
– Interview and photo by Momoko Baker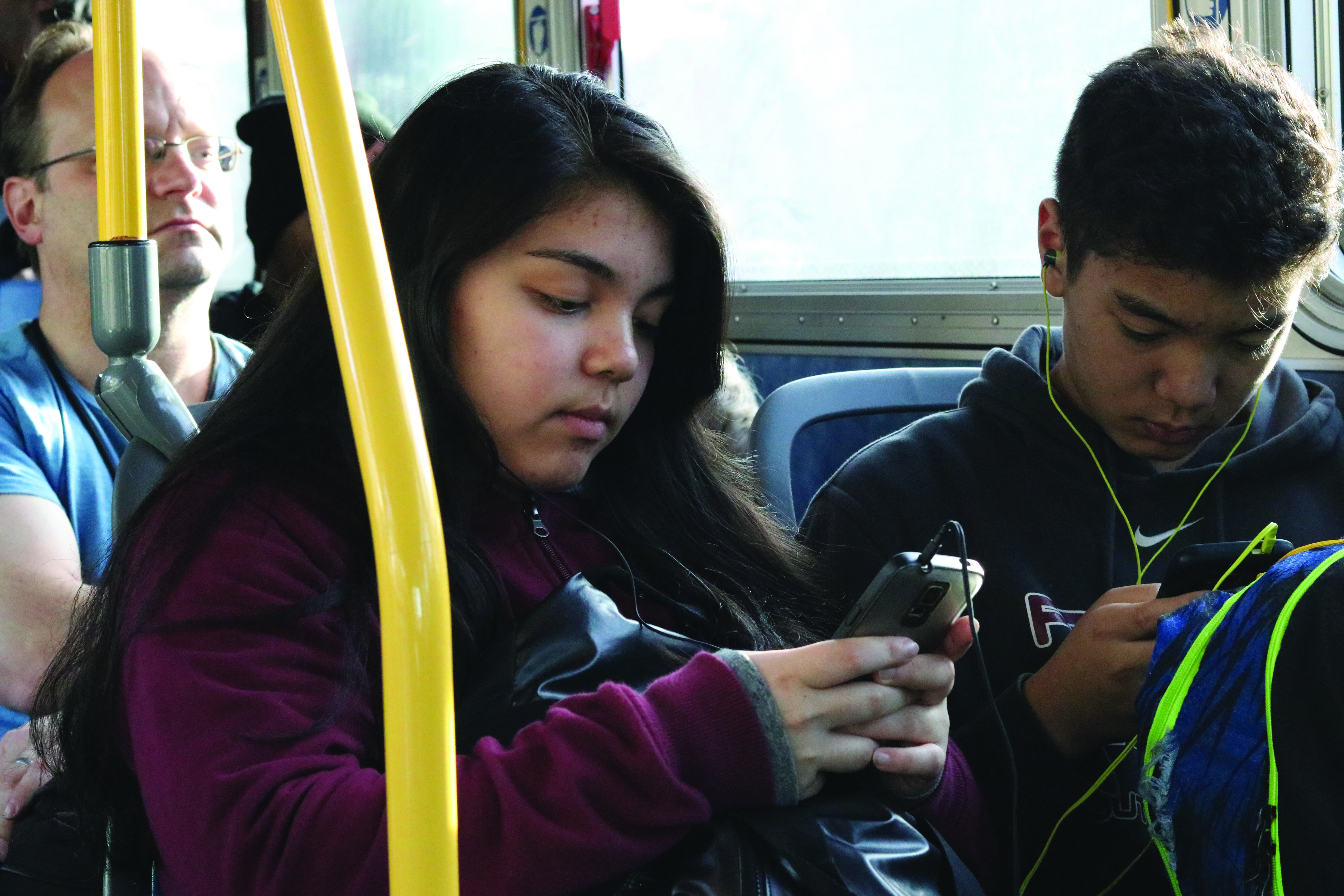 Commute length: 20 minutes, 50 minutes to an hour going home
How she commutes: Gets a ride with her father or takes Trimet
How she will commute next year: MAX (two hour commute)
"I wake up at 6… I'm the oldest of four, I have two little brothers, one of them is 13, and one of them is 4 and a younger sister who is 5… I usually help load the car with all of our stuff. I usually help with breakfast… and then help my dad pack lunch for all of us. I'll be late for school if they don't get ready. Our cars take a while to start, so we'll start them at like 7:20 …when my dad drives me, we're usually rushed. [Next year] my parents can't really take me… I would have to take the bus by myself, meaning it would take a couple hours… Obviously it's not gonna help me in school, like I might have a worse attitude."
– Interview by Ari Tandan, photo by Mako Barmon