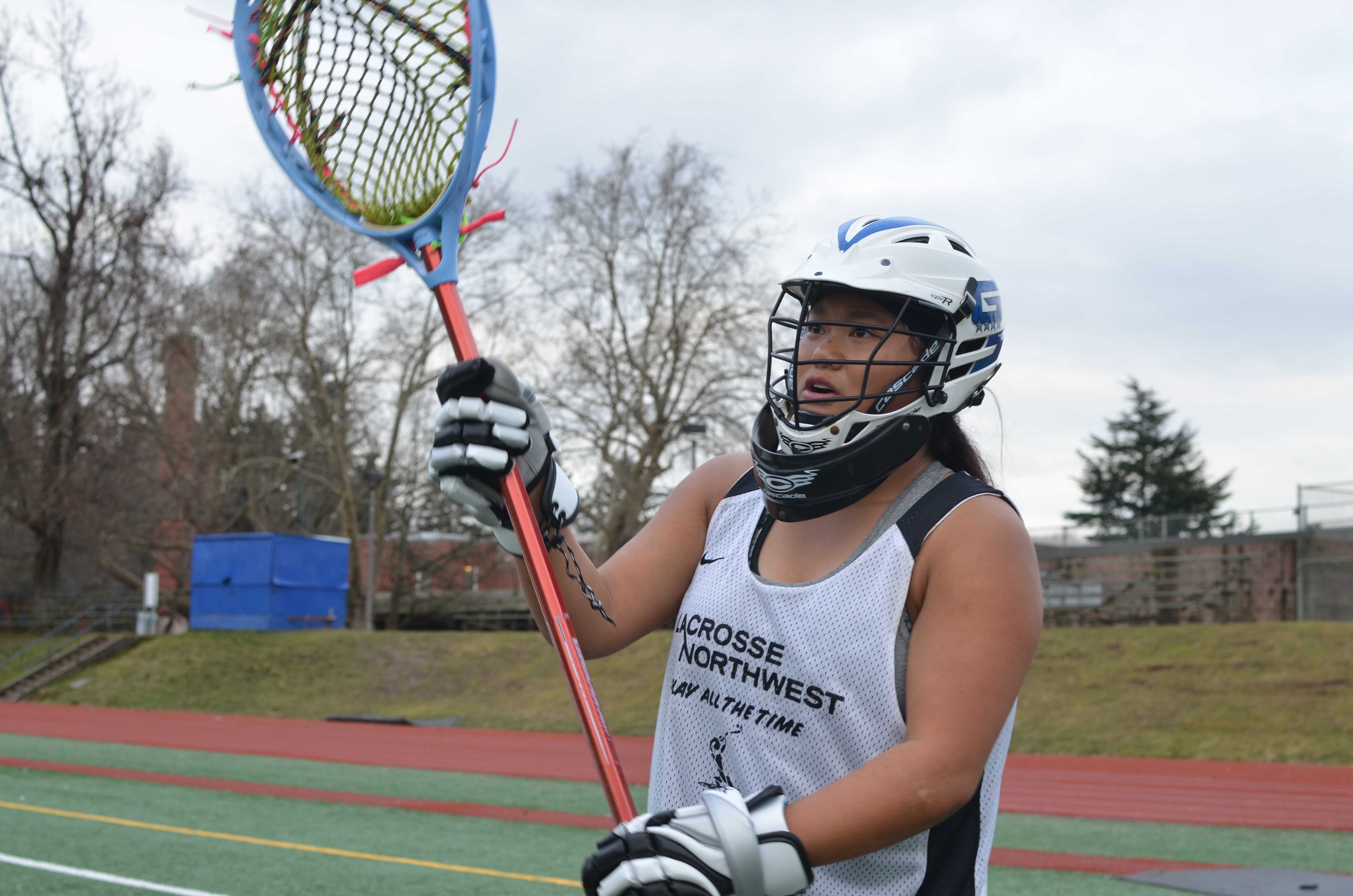 A team of sophomore girls clad in brightly colored T-shirts and shorts dart across the Lakeridge High School field. It's late November and below 40 degrees. Rain falls swiftly onto the turf, dripping down the players' lacrosse sticks.
Amelia Haindl stands between two goalposts. Her jersey, padded shorts, tights, shin guards and cleats are all black – only her helmet is bright white, marked with "GHS."
She is the only Grant player on the Lacrosse Northwest Rippers 2019 team, and as goalie, she stands out as the leader and director of play.
Before each drill at the weekly Wednesday night practice, she hits her stick against the posts of her cage, preparing for an onslaught of shots before lunging to deflect each one. To Haindl, 15, danger is part of the game. "Whatever it takes to block it, even if you get hurt," she says.
Little known to most players on her team, Haindl battles more than shots hurled at her as a goalie.
Diagnosed at age 6, Haindl has epilepsy, a neurological disorder characterized by abnormal electrical activity in the brain. The condition causes seizures that can happen at any time. The unpredictability of epilepsy, in addition to the side effects and developmental problems that seizure medications can cause, can prevent some epileptics from playing sports.
For Haindl, the medications take a toll. They have altered her personality, affected her ability to read and sometimes made her sick.
"It was hard," she says. "Sometimes I felt like I would never get past it, like it would stay like that forever."
But from third through fifth grade, a time when her seizures stopped, Haindl was able to find her passion: lacrosse. And in her freshman year, she made Grant's varsity team and the competitive Rippers program.
After Haindl's seizures picked back up and her health reached its lowest point, she came close to quitting lacrosse. She thought: "I don't want to be like this for the rest of my life. I don't want to be this person who has seizures every week … Why can't it just go away?"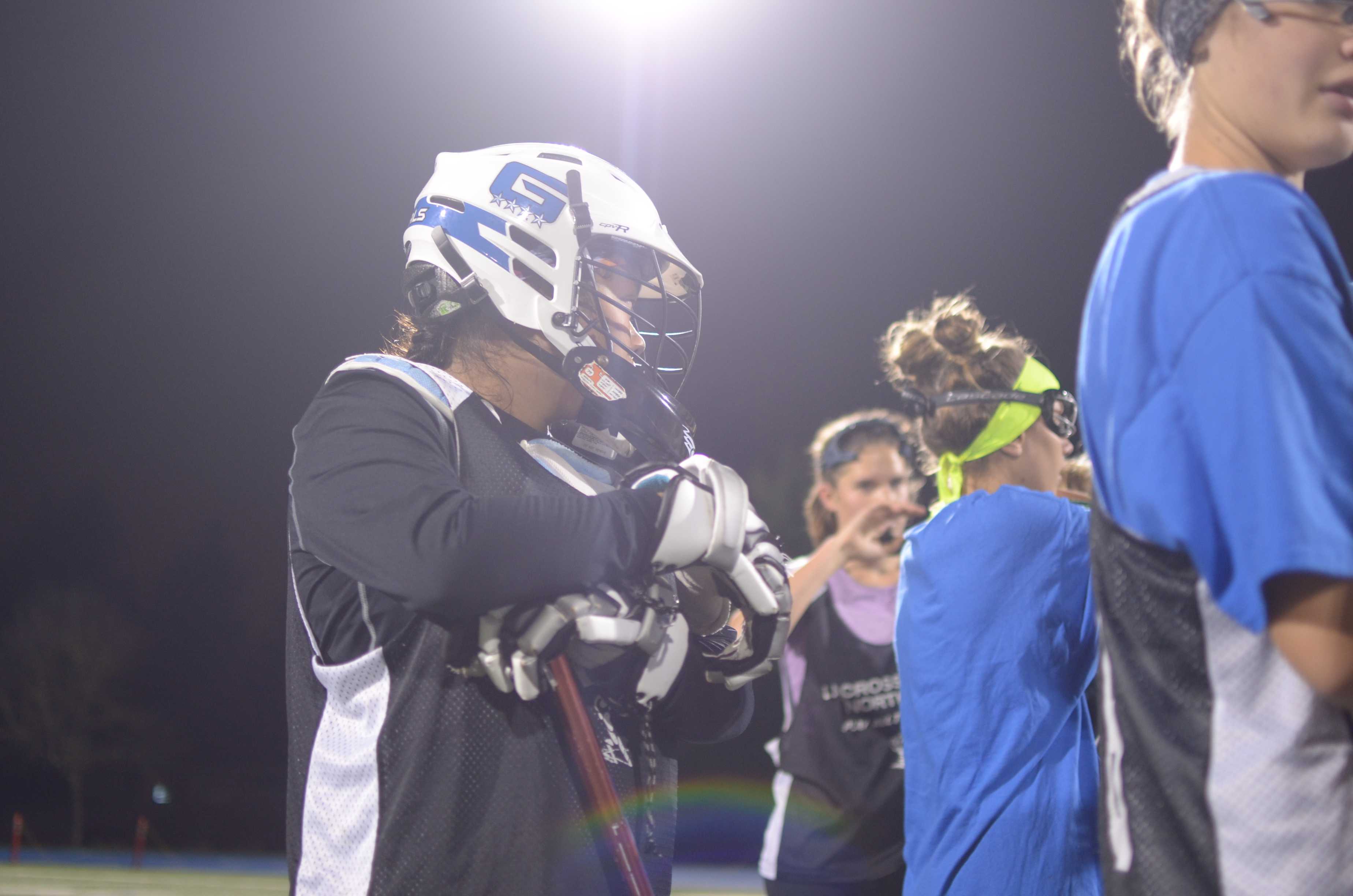 But the difficulty of living with epilepsy hasn't stopped her. She fights against seizures and side effects in the same way she fights back against 30 mph shots. That's the Haindl her parents, teammates, coaches and friends know: determined and unshaken.
"I think Amelia is tough in just how she accepts it and moves along," says Amelia Haindl's mother, Betsy Haindl.
Haindl was born on May 30, 2001 in Guangzhou, China. Less than a year later, she and her younger sister were adopted by Betsy and Nick Haindl of Northeast Portland.
Betsy Haindl remembers her daughter as intense, active and inquisitive when she was young. She was the type to put anything into her mouth, even glass, and to go down the Alpine slides on Mt. Hood over and over, even with skinned arms and legs.
It didn't take long for Haindl's parents and friends to deem her tough. "One of the things I remember about her is that she rarely would fall," says Betsy Haindl. "She would run, and she would stumble, and she would be down practically horizontal and be able to pull herself up."
It was in first grade at Laurelhurst School when her world flipped upside down. Haindl's parents had noticed their daughter shudder in her sleep a handful of times and figured she was having "night terrors." Then she shuddered in the middle of the day during a violin lesson, which turned into a frequent occurrence.
When it happened repeatedly over a half hour, her parents took her to the emergency room.
Haindl was hooked up to monitors, and doctors did a CAT scan of her brain, along with a host of other procedures. In a span of two weeks, she spent eight nights at the hospital because the doctors couldn't stop her seizures. "I was totally scared because I didn't know anything about epilepsy," says Betsy Haindl.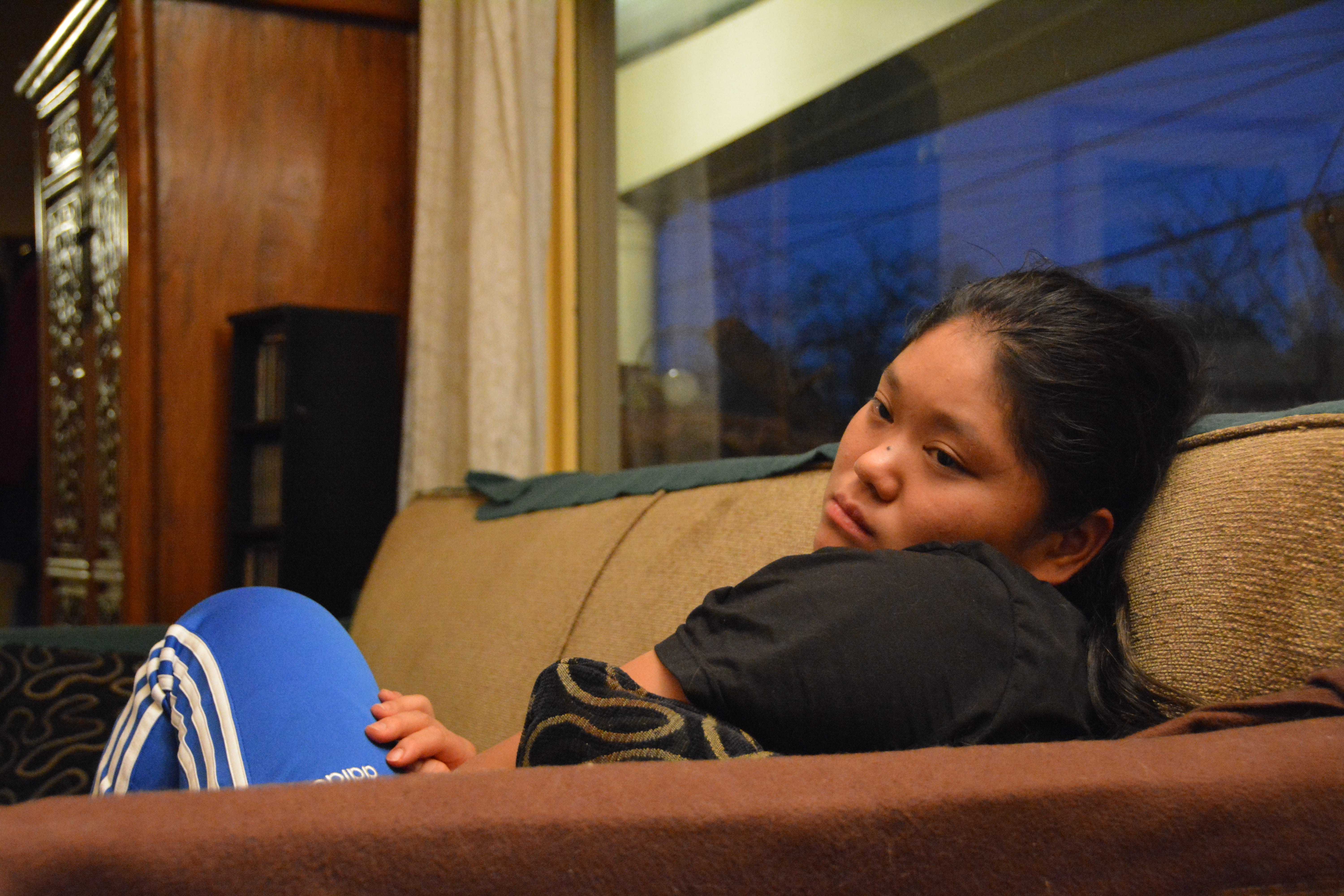 She remembers watching her daughter get sicker in front of her, constantly convulsing and having bad reactions to medicines. "We had two weeks of just chaos," her mom recalls.
For Haindl, the chaos was a blur. "It wasn't really something I understood," she says.
Epilepsy is treated with a standard set of medications, and the results of each medication vary from person to person. The dose of a given medicine is increased in an attempt to stop seizures until side effects of the medicine become unbearable. If they do, the medicine is weaned off slowly until the next one can be added.
"You get a medication that helps with the seizures, and you're all excited, but then you have these horrible side effects that you're just trying to battle through … We went through a lot to finally get to a good place," Betsy Haindl recalls.
Haindl left the hospital with two long-term medications and a sense of what she would be coping with for the rest of her life. For the next year or so, she had seizures regularly. Luckily for Haindl, her epilepsy is mild compared to other types of the disorder.
"My body tenses up, and it's kind of like I'm getting a chill," she says. "It's not like I'm totally out of it. I know what's going on around me."
Betsy Haindl knows it could've been worse for her daughter. "They're brief, they're a minor interruption. She is very lucky in that respect," she says.
In second grade, Haindl was prescribed a medication called Topamax that affected the language center of her brain, making reading difficult and lowering her energy level. The family worried that she would fall behind in school. The abnormality of Haindl's drowsiness indicated that something was wrong, so doctors switched Haindl to a drug called Lamictal a year later.
Suddenly, life returned to normal. Her seizures stopped and so did the side effects from Topamax. "It brought her back to where she was before it all started," says Betsy Haindl.
"I don't want to be like this for the rest of my life. I don't want to be this person who has seizures every week … Why can't it just go away?" – Amelia Haindl
Haindl kept her epilepsy a secret beyond close friends, fearing that her classmates wouldn't understand. "If there's students that makes fun of it … it's gonna make me feel uncomfortable," she says. "It's gonna make me feel like they don't know what kind of stuff people who have epilepsy go through."
With her newfound energy and absence of seizures, Haindl looked at sports in a brighter light and felt comfortable playing them. She picked up basketball and played on a co-ed team for two years and she played soccer through middle school.
Sports provided her with a release. "It takes my mind off of the stress. It just calms me down," she says.
In fifth grade, a friend's dad approached Haindl about joining an Eastside Portland Lacrosse team that he was coaching. Haindl, not knowing much about the sport, figured she would join for the sake of supporting her friend.
It was early in the season during a game against a Lake Oswego team when Haindl was first positioned as goalie. She remembers having difficulty braving each shot. "I had a rough game the first half, but I liked it," she says. "So I volunteered to play the second half. And I just kept volunteering and volunteering to play. So they finally had a permanent goalie."
By the end of the game, Haindl knew she had found her place. "I don't know why I like it," she admits. "A lot of people are like, 'I can't play goalie, I'd be too afraid to get in the goal'… I love it."
Throughout middle school, Haindl continued to play goalie.
"All the sudden, this light turned on," recalls Betsy Haindl. "It became the only thing she could talk about, think about."
Haindl went to every lacrosse clinic, or singular training, she could, regardless of how far away it was or how few people she would know there. Her friends could tell she was set on the sport.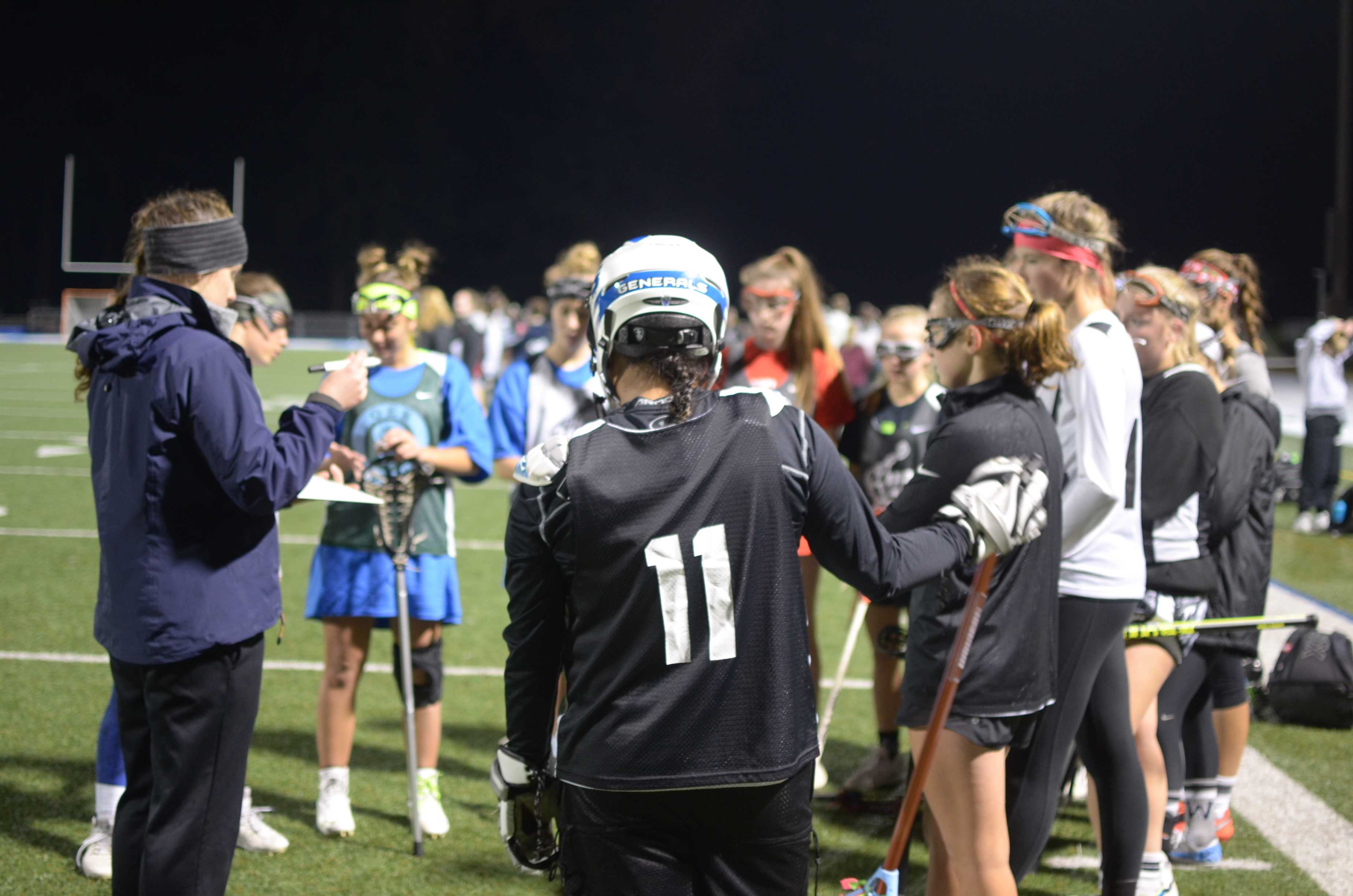 Longtime friend Emily Reeve, also a Grant sophomore, says: "I've been to her games, and she's always into it … She's focused. I call out her name, and she just doesn't hear me."
Like many players, Haindl has battled injuries. While warming up for one eighth-grade game, she was hit in the hand by a shot, which left her thumb badly sprained. "She played the entire game crying," remembers Betsy Haindl. "So every time she stopped a ball, she would cry. And I'm watching her play, and like, I couldn't…" Her voice trails off, thinking of the pain her daughter must have been in.
But to Haindl, it was just part of the game. "I was just telling myself, 'You can do this.' … It made me keep going."
Then she took a summer trip to Costa Rica with members of her eighth grade Spanish class. That's when her medication stopped working. The five-plus years of having her seizures under control ended.
The first one hit at night when she was in the home of her host family, sitting next to Reeve. They were watching a YouTube video when Reeve realized something was wrong. "She wouldn't respond, and also, she would be kind of frozen and shaking just a little bit," Reeve recalls.
Again, doctors had to change her medication, and her seizures were reduced to once every month or two. The same year, she was invited to play in three tournaments for the Rippers, the club team that travels to several states for tournaments throughout the June-to-January season.
In February 2016, she began playing lacrosse as goalie for Grant's girl's varsity team, and her toughness continued to shine through. Five minutes into one particular game, she sprained her ankle. Her parents assumed she would be out for the rest of the season – sprained ankles usually take six weeks to heal. But Haindl let just a few days pass before putting down her crutches to play again.
"A lot of people are like, 'I can't play goalie, I'd be too afraid to get in the goal'… I love it." – Amelia Haindl
The same month, she decided to try out as goalie for the Rippers. She made the 2019 girls team and played in her first official team tournament in Denver soon after. Players from opposing teams approached Haindl after games to tell her she was one of the best goalies they had ever seen. It was eye-opening for her, and her confidence grew.
Ripper teammates Ellie King and Kiara O'Keefe, both sophomores at Clackamas High School, know Haindl's skill. "This is the first year I've known her," says King, "She's a really strong player – a confident player."
O'Keefe agrees, calling her ambitious and not afraid to lead the team. "I feel like if I got hit the way she got hit, I would never play again," she adds.
Entering her sophomore year, things were looking up for Haindl. Although she knew how unpredictable the future would be with epilepsy, her attitude remained indifferent. "I don't really think about it much, I just think about living," she says. She continued to play with her team, occasionally missing school for tournaments. Seizures were infrequent, and side effects were manageable.
But that all changed in November 2016 – a time that she and her family describe as the hardest in many years. It was then that she almost lost her ability to tough things out.
Haindl missed several practices due to migraines and vision so blurry that she was afraid she would hit someone with the ball – both side effects from medication. "It upset me because I wasn't able to get practice in, and I really wanted to go," she says.
She sometimes told her coaches she could play when really she wasn't able to. Her health concerns became too serious to be certain about a future in lacrosse, and it seemed she might have to stop doing the sport she held so dear.
But Haindl pushed through to the end of the season, and things started looking up. In December, her medication dosage was ramped up to the proper level, leaving her seizure- and side-effect-free.
Coach Amy Mayhugh, who is Haindl's coach for The Rippers and is aware of Haindl's condition, says: "She does a great job of working through it. When she does have health side effects going on in her life … a lot of times she won't say, like, 'Hey I'm having a problem today, I probably shouldn't be running around.'"
Instead, the coach says that Haindl has the ability and drive "to play through it and not let it get to her and the mental determination and resiliency that comes with that."
Now, Haindl knows she'll continue with lacrosse for as long as she can. "I feel better that I know I'm in a good place, and I'm not having as many bad things happening to me. It means I can continue on," she says.
Her parents are just as gratified. "It's been fun to watch her take this passion and to do it and enjoy it and really get a lot out of it. It's fun to see the hard work pay off," her mother says. "And with the epilepsy … she's never complained about it; she's never whined about it. It's a part of who she is, and it's a pain … She rolls with it. She may not even realize she does it."
For Haindl, every lacrosse game now has a purpose. "If I'm doing something active, it takes my mind off of everything," she says. "It makes me feel good." ◆