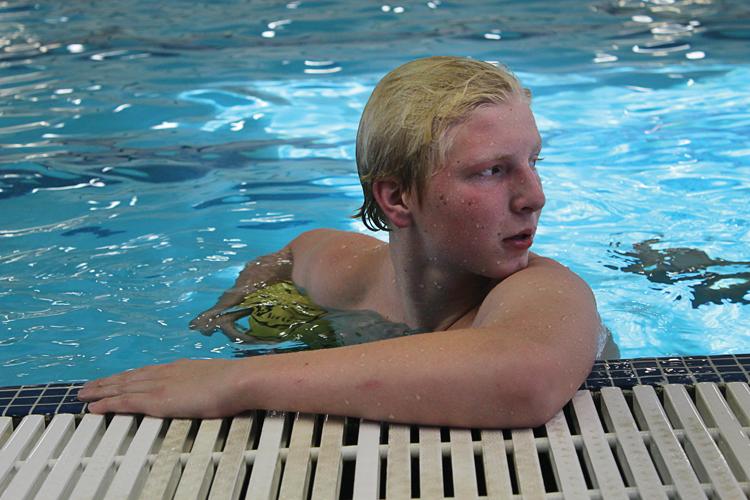 Bowen Terry was 6 years old on a hot summer day, finishing up a little league baseball game when his life was changed forever. His mother, Pam Terry, was working at the snack shack nearby when she got a phone call from her husband and left in a rush.
Moments later, a family friend approached Bowen Terry and his brother, Max, and told them that she was going to drive them home.
When they arrived, their mother met them on their front porch, got down on her knees – pulling their hands in to hers – and told them that they weren't going to see their older brother, Finn Terry, again.
Bowen Terry didn't understand at first. He thought it must be a lie. But it dawned on him that his older brother would never be returning home. The news hit him like a brick.
"I was just confused and wanted to be alone," he remembers.
Dealing with death at such a young age took a piece of Terry's confidence away. With his brother's passing, outside activities and friends began to fall to the wayside, and his upbeat and inclusive personality faded, his parents recall. Throughout elementary school, Terry felt like an outsider.
But after joining a water polo club team in sixth grade and later the Grant Varsity team, Terry found a passion and confidence that he hadn't felt since before he lost his brother. The sport gave him a sense of pride and leadership that he had never experienced before.
Terry has since gained a solid place in the water polo community at Grant. As a sophomore and starting goalie, he is one of the leaders on the team. He's come farther than he ever thought he would.
"I feel like he lost his voice but then because of his water polo…he found his voice again," says his older brother Max Terry. "The goalie is always making the calls and because of having the leadership in the goal, it built him into a confident person and built up his leadership."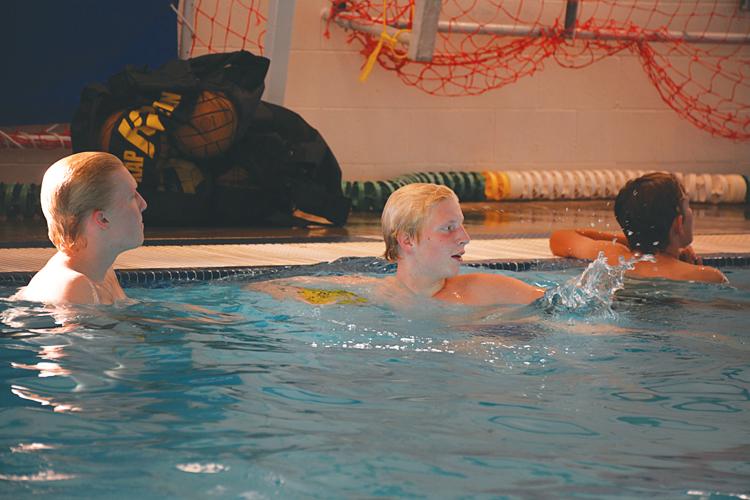 Born Sept. 1, 2001, in Portland, Bowen Terry was the youngest of four siblings. As a toddler, he was always smiling and eager to socialize with people. For him, no one was a stranger; they were just friends he had yet to meet.
"Bowen is joy… I don't know how else to describe him," says Pam Terry.
Out of the four kids, Max and Madeline Terry were studious and hardworking, while Bowen and Finn shared a disregard for schoolwork. They were a pair; always the two to initiate family games and get everyone to go on hikes. Bowen Terry says Finn was the older brother he always looked up to.
"Max and Madeline are the kids that like to stay in the box, they want to be like other people," says Pam Terry. "But for Finn and Bowen, it's like they didn't even know there was a box."
On June 7, 2008, Finn Terry died after his canoe tipped on the Clackamas River during a Boy Scout outing. He drowned moments later.
At the time, Bowen Terry didn't believe that it had actually happened and it took a few days for the reality to set in. He says the news was so devastating that most of that day and following weeks were blocked from his memory. All he remembers was the urge to always be alone.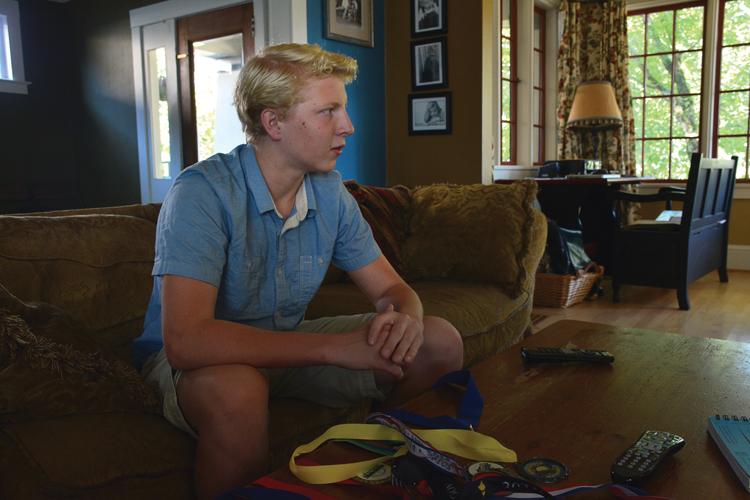 In the days following, Terry spent most of his time inside, away from the constant stream of condolences. But after a week, he and Max decided they needed to join a swim team. Finn was an avid swimmer and was well known in the swimming community around Grant. The boys wanted to honor Finn by doing something he loved.
They did it "to feel closer to him even though he wasn't there," Bowen Terry says. "We wanted to be more like Finn, and Finn did swim team and loved it so we thought we could do it, too."
They started on a Grant pool swim team days later.
When he returned for the start of his second grade year, Bowen Terry still felt lost but wanted to keep up his outgoing personality for his friends at school. He says he went on as the joyful kid to deflect any sympathy from classmates. Dealing with other people was difficult. With a death in the family, he felt like no one understood him.
He had lost his role model in Finn and had to reconcile it somehow. He says at that point, he decided to turn his focus inward.
"I wanted to be my own person," he says. "Do what made me happy and do the things I needed to do to get to where I wanted to be."
For Bowen Terry, it was his way of dealing with the loss.
Throughout the rest of elementary school, he stuck with swimming but it soon grew dull. He was a strong swimmer but the sport wasn't for him; he was a team player and swimming was too independent for him.
In sixth grade, Terry watched a live water polo match in the Olympics and knew it was time to change sports. The sport – which is set in a pool and includes two seven-person teams that try to score by throwing a volleyball-like ball into the opponent's net – intrigued him. Later that year, he started his first practice for Tualatin Hills Water Polo Club.
Terry was nervous at first. Walking into a team environment was new for him, and getting to know all the new faces was overwhelming. But it quickly grew on him, and after two months, Terry had formed a bond with his team that he had never experienced before.
"It keeps me happy, and I enjoy doing it," he says. "I also do it to be a part of a team and make new friends."
Tualatin Hills Water Polo also grew as a program and by the time Terry reached eighth grade, it was one of the best clubs in the Northwest. Terry had practice eight times a week. The physical toll was exhausting, but to him it was worth it. He found a place as the goalie of the team, the position known as "the coach in the water."
When Terry came to Grant, his mother helped to start the water polo team. She wanted her son to be able to play the sport at the high school level. Without the Terry family's efforts on bringing the sport to Grant, the water polo team would never have been created.
"Pam (Terry) has gone above and beyond to bring water polo to Grant High School," says Grant Water Polo coach, Brian Hobelman. "She has given up much of her time and has shown infinite passion in the team and community."
Pam Terry was inspired to give back because of the everlasting support their family received after Finn's death, she says.
As a freshman, Terry excelled on the team. While shy at first, he followed in the steps of his brother, Max, who was also on the team. Bowen Terry started to step out of his shell.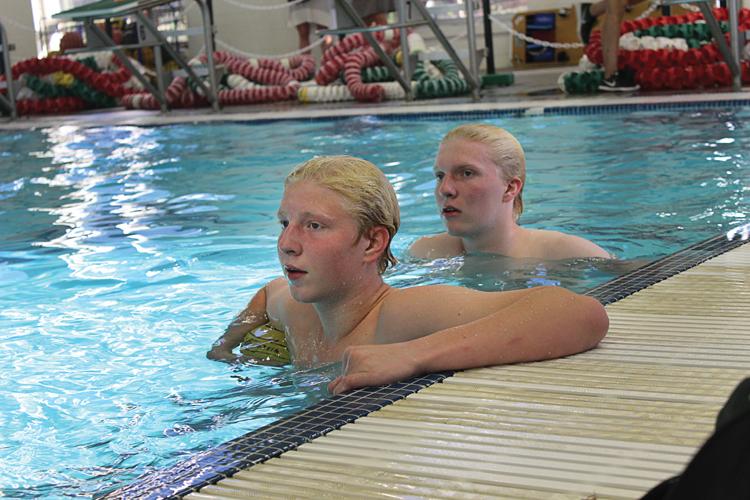 During a game this summer at a tournament – a tournament that decides the members of the next Junior Olympic team – a teammate's dad was yelling from the bleachers at his son. He wanted the boy to do exactly as he said, Terry recalls.
Before the match, Terry approached his teammate and said: "Your dad is wrong. Do you know what you have to do in the next game? You have to prove him wrong about all the things he is saying. You want to think about what he is going to say in the future when you blow him away."
"It felt great afterwards," Terry recalls. "I felt humble, but confident."
It was a pivotal moment for Terry as he began to step into a leadership role on the team. Now going into his sophomore year, he will start as a goalie or midfielder on the Grant team. He says he feels more confident than ever.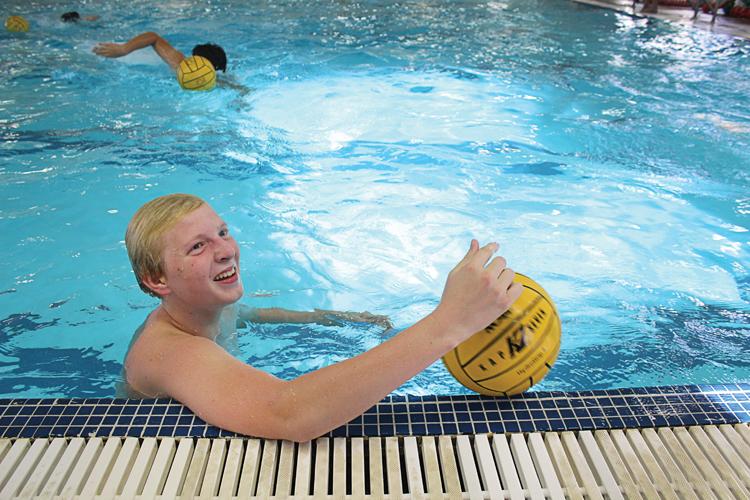 This year, Terry wants to continue his progress in the sport and is currently training six days a week. "I'm improving my water polo skills and doing everything I can to be the best I can be," he says.
Terry's main goal is to play highly competitive water polo in college and he dreams of competing in the Olympics one day. Although, Finn never played water polo himself, Bowen still credits his initial interest in swimming with his brother. Finn will always live on in his heart, he says.
"I try to keep my head up and keep the whole team's head up because that's vital if we want to play well in the next game," he says. "It really makes me feel like the soul of the team because I…lift them up to make sure they focus on the task at hand. If we are thinking about the past, we won't be ready for the future." ◊