Every day, substitute teachers walk through the doors of Grant High School to fill in for absent teachers. Most of us equate a period with a sub as a free day. In truth, we don't know much about them.
Barron, the most legendary and long-running sub at Grant, has his story about the mystery hole in his backyard. But what about the others? Where do they come from? Why sub at a high school? What is it about filling in for teachers that makes them come back to Grant?
Substituting may seem like a less than ideal career, but these Grant substitutes have found joy from this unconventional way of pursuing teaching. Here are some of their stories.
Karen Margolis, 48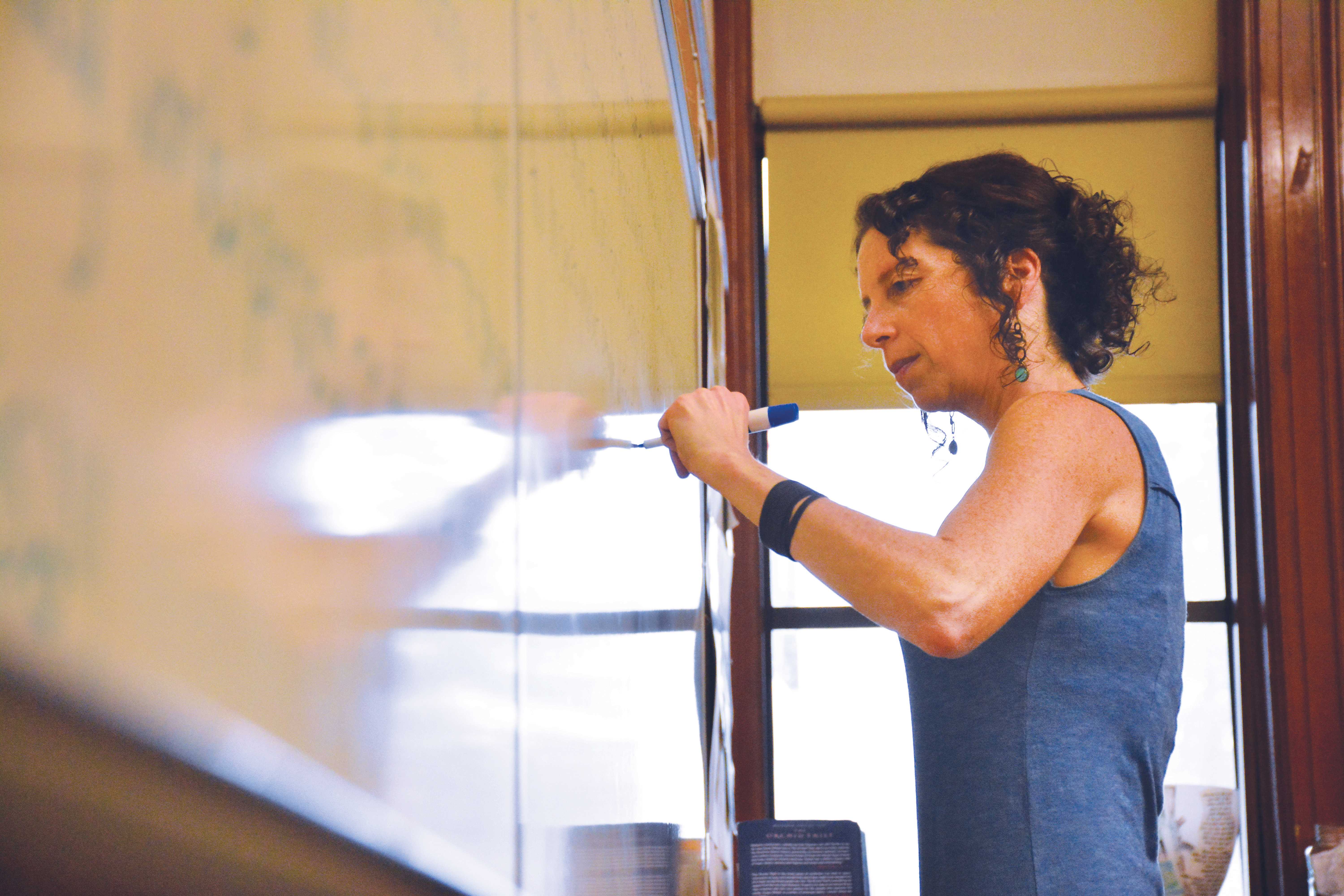 In her late 40s, Karen Margolis prefers to step outside of the norm, both when it comes to her hobbies and her career. She's been subbing for seven years and loves getting to teach without the usual stresses that come with the job: grading, parent conferences and frantic Sunday night planning.
But now, she's ready to begin another transition.
The oldest of five siblings, Margolis grew up in Pittsburgh. High school, she remembers, didn't come easy for her. She was the class clown and put little effort into her assignments.
It wasn't until she transferred to a performing arts high school that she found her place in theater. She fondly remembers her drama teacher, who pressed her to go to college and pursue acting. "She definitely saved me," says Margolis. "She was just like: 'You have it…You're talented. You should do something with this.'"
After two years at Boston University and performing in local theater in Pittsburgh, Margolis moved to New York City with her boyfriend. The city was her destiny, she thought. But things didn't go as planned.
"I was just like…I'm getting eaten alive," she recalls. "I was 21. I didn't know what I was doing."
She switched gears and moved back to her hometown, where she attended the University of Pittsburgh and began what would become a 20-year career of waiting tables at restaurants.
One restaurant job led her to move to Portland with a slew of other restaurant workers. "(Portland) was the first place that I moved to outside of where I grew up that felt like home," she says.
She kept up her jobs waiting tables but also took a job as a writer in residence at Cleveland, Franklin and Grant high schools. She taught writing and poetry. Eventually, she decided to get her masters degree in education and become an English teacher.
But when she had all her credentials and was ready to work, she faced a blank slate. No one was hiring. "There was nothing to apply for, literally," she says.
Long-term subbing was her only option. When it came to subbing over long periods of time, Margolis was never satisfied. Usually, she'd get a subbing job midway through the school year and was "thrown to the wolves," she says. She'd struggle to catch up and sometimes it felt like a regular full-time position without the benefits.
The final straw came two years ago. Margolis subbed for Grant English teacher Kris Spurlock from October up until spring break. Then she finished out the year for English teacher Mary Rodeback's freshman classes.
That same year, her father died, she went through a divorce and she moved out of her home. "I felt like I was in a dark tunnel for like four months," she says.
She came away understanding that teaching the conventional way, for nearly an entire school year, wasn't for her. "I do like teaching," she says now. "I just don't like this kind of teaching. It doesn't feed my soul."
After the rough year, ecstatic dance – something Margolis describes as a "hippie free-for-all" – proved to be the therapy she needed.
"(It's) that kind of dance where everyone's just doing it in the open and not being judgmental," she says.
For the past year and a half, she's settled for short-term subbing. She loves the freedom she has, along with the ability to maintain her social life and relax on weeknights. It's also given her the opportunity to focus on writing personal essays and memoirs.
Now that she's back on her feet, she's looking for the next activity that she can fill her time with. She's also on the job hunt.  
"This year has been a question of: 'OK now what?'" says Margolis. "I can't just keep twirling."
Vernette Dixon, 56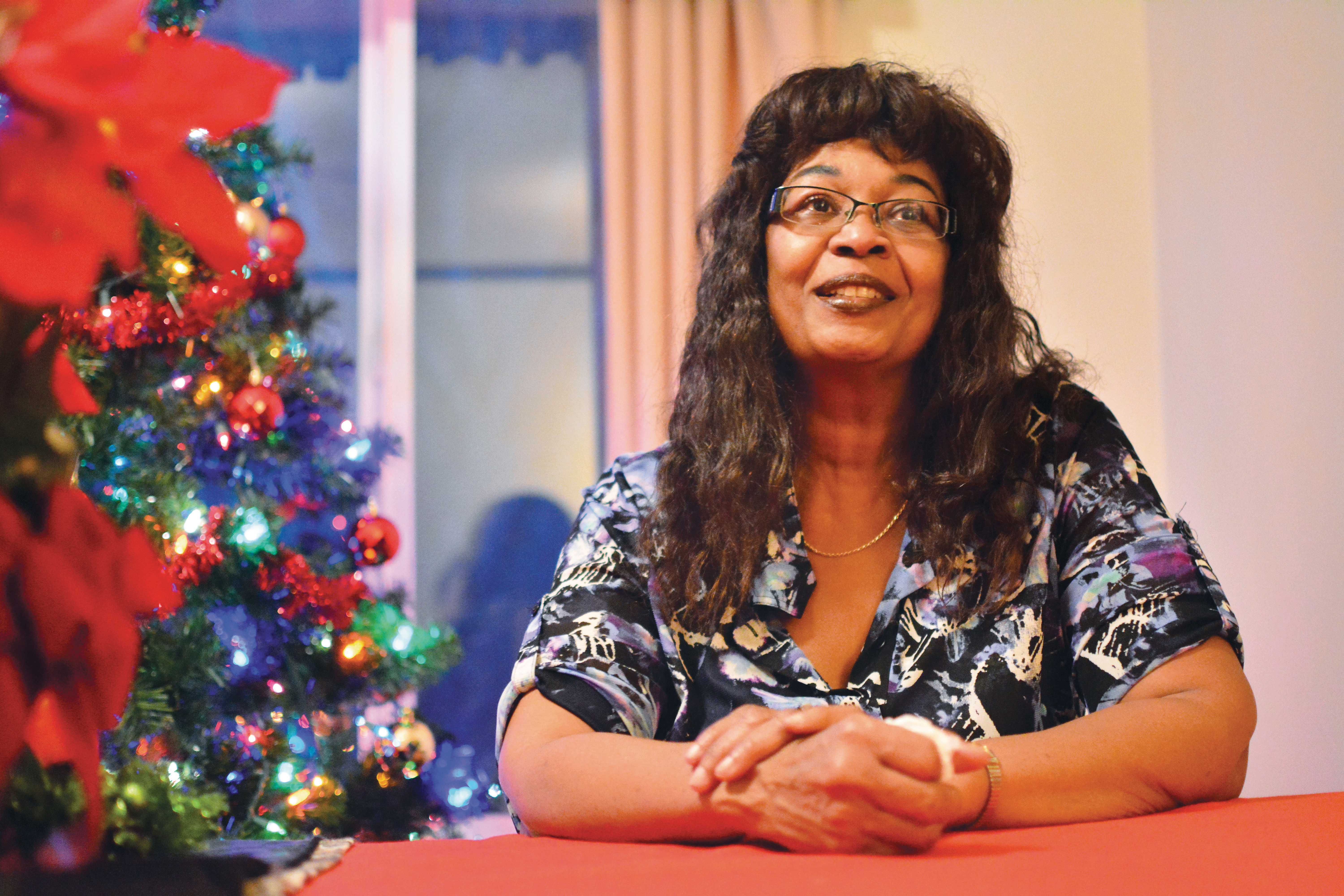 Vernette Dixon vividly remembers Dec. 8, 1988. She was nine months pregnant and teaching biology at Grant when her water broke between classes. She remembers hiding out in the cafeteria bathroom, anxiously wondering what to do next. Finally, she ventured back to her classroom in the science wing and frantically called the office.
"I said, 'My water broke and I don't what to do!'" recalls Dixon.
A security guard drove Dixon to the hospital in her tiny Volkswagen Bug, and she remembers every jolt of the ride as they sped toward the hospital.
"My students used to always say, 'You're gonna have the baby at school, Ms. Dixon,'" laughs Dixon now.
After teaching at Grant for 24 years, Dixon has been through it all. Now as a substitute, she's been able to see the Grant she knew change and evolve.
Dixon grew up in Seattle with three sisters. She says that as a girl, she didn't have the chance to participate in athletics.
"Girls didn't do sports. I wanted to so bad. I had to come home after high school," she says.
Dixon stayed busy as a member of a drill team and she participated in a few science clubs.
Faith also became a large part of Dixon's life. Unlike most teens who are ushered into religion by parents or other family members, Dixon pursued it on her own. She began attending church and was baptized at 16. "Ever since then, I've been connected," she says.
After college, she married a man she met while attending University of Portland. He was a counselor at Jefferson High School and persuaded her to become a biology teacher. She went back to Portland State University to receive her teaching certificate and started at Grant at the second semester of the 1987-88 school year. Her son, Dominick, was the baby who came in 1988. Dixon had a daughter, Danielle, in 1992.
Dixon says camaraderie was much stronger back when she taught. She remembers gathering for lunch with other teachers every day in the cafeteria, where they were served a hot meal. During the holiday season, Dixon looked forward to the faculty party before winter break.
"When I worked at Grant, I knew everybody; I knew every teacher, every secretary," recalls Dixon. "People really got to know each other back then."
She believes the increase of technology at the school led things to change. Cell phones replaced pagers, and people started feeling less of a need to talk to each other. "With the advent of technology, it makes you less reliant upon other people," she says.
Toward the end of her career, she was eating lunch in her classroom and the holiday parties had stopped. When describing Grant's social dynamic among teachers today, she says: "It's like everybody's in their own little world."
Wanting more freedom in her schedule, Dixon retired at 52 to become a substitute. She's hired nearly every day and works at schools across the district, including Grant a few times a month.
Her faith has grown to define a large part of her life.  
She attends Mt. Olivet Baptist Church in North Portland weekly and serves as an usher. Her husband is the church's greeter. "Our faith is kind of what keeps us motivated through a lot of stuff," says Dixon. "(It's) what gets us through."
John Cushing, 70
For John Cushing, Grant comes at the end of a long road of international travels and wild adventures.
Growing up, Cushing lived in Hawaii, where his father did pineapple and sugarcane research. He traveled to Portland to attend Reed College before joining the Peace Corps and living in Korea.
Afterwards, Cushing went to graduate school in Mexico, where he learned Spanish, and then traveled to Japan to teach English. He later lived in Iran, teaching English to the Iranian Navy.
He joined the U.S. Foreign Service, traveling to the Dominican Republic, the Netherlands, Guatemala, Papua New Guinea and Korea again. While in Papua New Guinea, Cushing's wife was attacked by a group of robbers, who pelted her with rocks through her car's open window. She ended up sustaining major head injuries.
"After that, everything just kinda went downhill," says Cushing.
Later, when they were living in New Mexico, his wife asked him to leave on their 34th anniversary. That's why today he describes himself as a "clown with a breaking heart."
Cushing moved to Portland, where his son lives nearby. "(There's) probably no point in taking things really seriously," he says. "If I'm in a bad time in my life, I just, you know, try to work through it. You can't actually sit around and wait for things to get better."
Cushing joined the Portland Mega Band and from there began meeting with a group to play Cajun music. Shortly after, he began substituting. But he doesn't do it for the money. He donates almost all of his paycheck to charities each month. And when he isn't substituting, he spends his time volunteering at the
Oregon Humane Society or Store to Door, a grocery delivery service.
"I spent a great deal of my life outside of the U.S, so I didn't really contribute very much to society because I wasn't here," says Cushing, who wanted to give back in some way in his home country.
When he does substitute, usually in Spanish classes, Cushing puts his own spin on the job.
"I bring my briefcase, my whistle and my harmonica. Sometimes I bring a chess set. I'll take a chess set to the library and see if anybody wants to play," he says.
He uses his Irish whistle, commonly mistaken for a flute by students, to break the ice. He'll play a few songs and asks students to guess the tune.
"I like the opportunity to meet young people and sorta get an idea of what's on their mind," he says. "Talk to them about current events a little bit, ask them where Spanish comes from."
Trask Colby, 31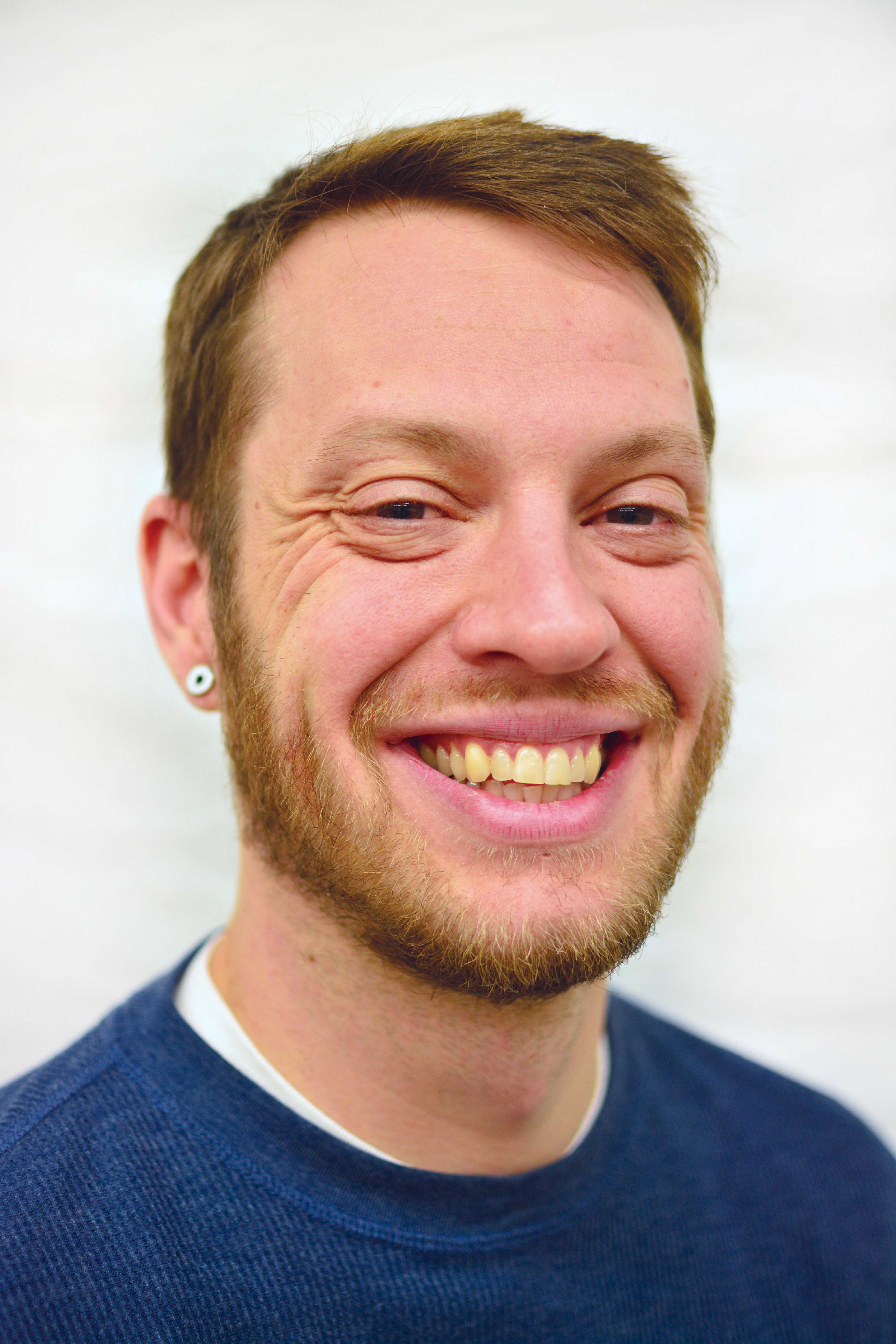 Where he subs: Grant, Madison, Cleveland
"I always enjoyed being a student. I just liked school…I think kids are fun; they're entertaining. I like being around students. It's just a fun place to be each day."
Debbie Westom, 63

Where she subs: Grant, Lincoln and Madison
"I don't feel like I personally have a lot of challenges. Every once in awhile…I'll have a student who is going to maybe test my authority being a substitute. But because I've taught for so many years, I think that for the most part that I pretty much know how to handle most situations."
Allison Robbins, 49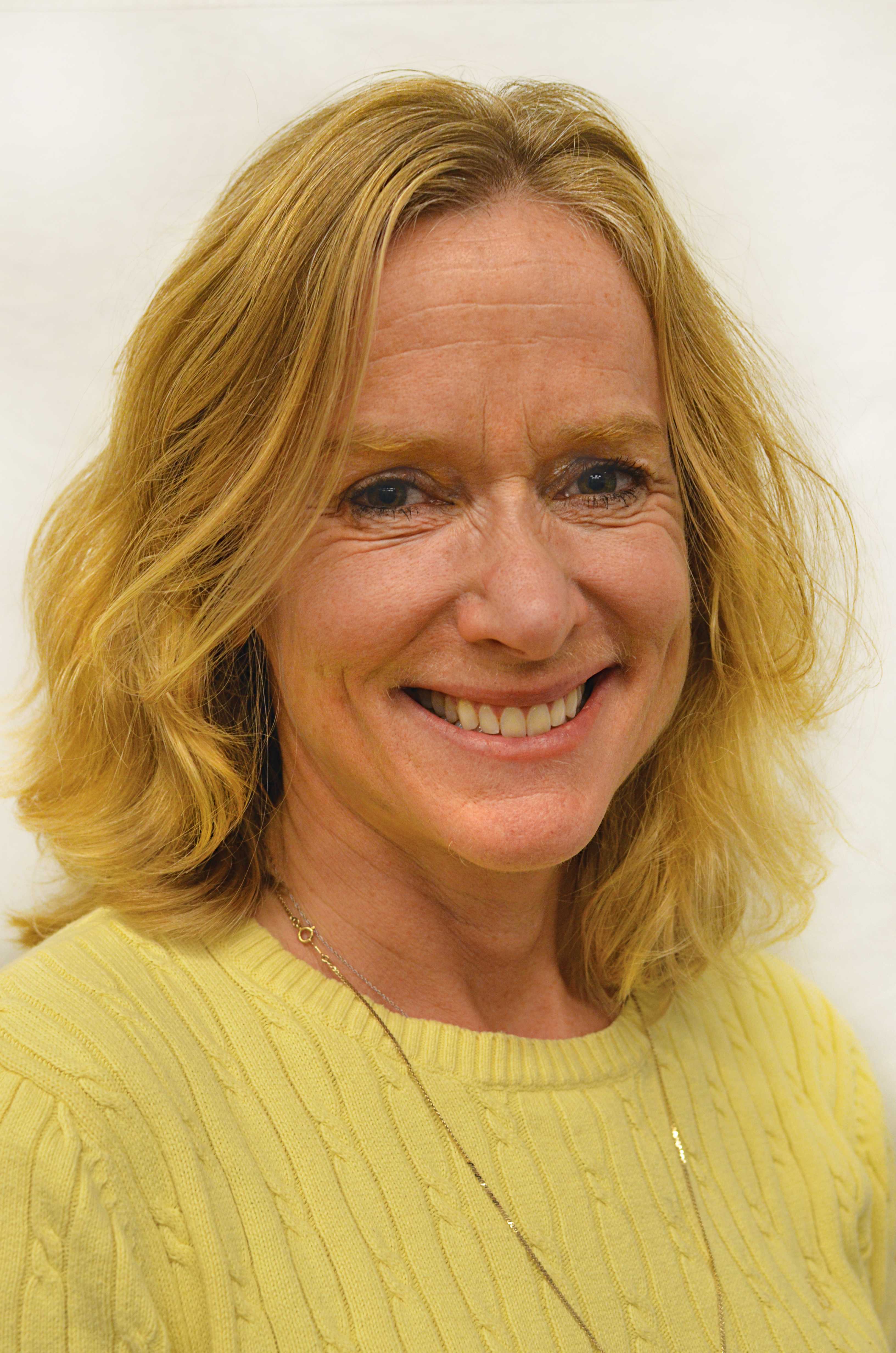 Where she subs: Recently began substituting for Portland Public School district as a long-term substitute at Grant.
"As a sub, I had (presidential hopeful Hillary Clinton's daughter) Chelsea Clinton in one of my classes. Nobody told me. I was doing Spanish and she was in the Spanish class. There were like 5-10 kids in the class. Nobody warned me. There was no background check; no nothing. I know there was Secret Service but I didn't see them. She was the shyest, most respectful girl. She asked to use the bathroom in Spanish."