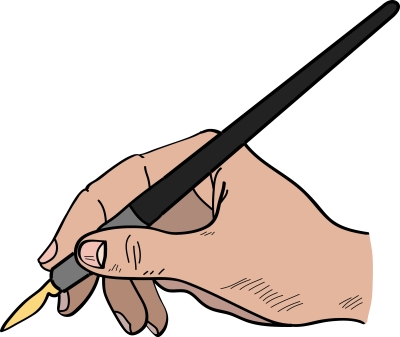 I, Sunshine Bender, will Lucy Aldisert my upper body strength and artistic eye!
I, Haven Riffel, will Blu Midyett the musical influence of H-dogg to spice up The Castaway Kids.
I, Sadie Ainsworth, will Christina DePinto more boyfriends than she can handle, the best prom night and lots of luck in leadership.
I, Caleb Putnam, will my drawing abilities to my litter sister, Olivia Putnam.
I, Eliza Kamerling-Brown, will Tess Waxman a good night's sleep, Bailey Hayes her own live TV show, Finn HB the key to the photo cabinet, Toli Tate the power to keep Dave in check, Molly Metz CH.FH.CL., Blu Midyett a kickass year, some common sense & a straight jacket, Mackie Mallison my fullest confidence & a good old Grant Magazine BAM! and the entire 2016-17 staff my phone number. Call anytime & much love!
I, Sprout Chinn, will Finn Hawley-Blue Speak Out Week.
I, Emma Baer-Simon, will Britta Baer-Simon the opportunity of being the only Baer-Simon sister at Grant and to the string orchestra, too many music puns to HANDEL. (They will come BACH to haunt you).
I, Lena Grover, will Rebecca France my throne as editor-in-chief of yearbook. And I will Annabella Finn and Aujai Webster sass masters of Grant High School.
I, Anna Hekker, will Nina Radford all my sweatpants to add to her collection.
I, Lauren Wood, will Sydney Hutchins and Jandy Cox the title of the "Pied Cow Coffee Kids."
We, Amira Smith and Lena Grover, will the spirit of the Green Guru onto Maggie, Eva and Truman.
I, Milo Hart, will Kana Endo my lifelong passion for staining.
I, Andrew Spencer, will William Krause the back table of Blind Onion Pub & Pizza for the rest of your high school days.
I, Anna Shaff, will the power of supreme leader to Molly Metz, and the ability to talk above a loud whisper to Greylund Hekker.
I, Madelaine Piazza, will my soul to the highest bidder.
I, Joshua Webb, will Mackie Mallison my spiffiness, Nick Dickson my heat (you can't actually have my clothes), Dylan Palmer my roasting skills, Kali Rennaker my dopeness, Blu Midyett, you're swell enough without willing anything to you and Callie Quinn-Ward my left sock.
I, Hans Krause, will the back table of the Blind Onion to the regular wiseguys.
I, Collin Mitowski, will Ashton Schrage pizza. I also will him my power and strength to achieve his dreams, because don't let your dreams be dreams.
I, Bella Rideau, will Miles Rideau my on-point wrecks and, together with Cassius Pettit, the CBM meme feed, carpool to Max Alvord, some self-control to Blu Midyett so Dave doesn't kill you next year, the confidence and curiosity of Dana Scully to Molly Metz and the full rights of Gloucester MT Extra Condensed to Sarah Hamilton. Call me beep me anytime if you wanna reach me next year. xoxo
I, Sawyer Montgomery, will Liam Montgomery a shirt. Please wear it.
I, D'Shawn Lampkin, will my knowledge and skill of my dancer capabilities to Eileen Conley and Keeshawn Bullitt so that they will someday challenge me because I'm setting the bar so high. So who's trying to climb to get it? Better do it while I'm alive. Oh and whoever wins gets my mixtape muahaha.
I, Gracie Reed, will Ben Cadwell the legacy of the Hip-Hop Club and Jolie Riffel my undying passion for the Grant High School Girls Varsity Golf team.
I, Emily King, will Sophia Muhle Bruce my copious amounts of swag and a bag of carrots.
I, Sam Schrader, will Lucy Aldisert Grant Memes. May Frog have mercy on your soul.
I, Tess Kelly, will Dominik Weinstein beautifully rounded chocolate chip pancakes hot off the griddle.
We, Unit 6, will next year's U6 740+ emails, the sacred Sunday meetings, a lifetime's worth of civic engagement, and the cookies and wisdom of Shelley "Claudia" Larkins. You guys got this "On Locke!!"
I, Cole Hollands, will Dominik Kolonia a 32oz Dutch Bros smoothie delivered by Katlyn herself.
I, Geri Spillers, will Gina Boon my punctuality.
I, Jackie Rath, will my Hydro Flask straws and vein intensity to Finn Hawley-Blue, the power of milkgirl101 to Molly Metz, the correct way to hold up her middle fingers to Sarah Hamilton and all my love to the 2016-17 staff <3.
I, Cassius Pettit, will my taste in movies to Finn Hawley-Blue, the best memes of the year to Sarah Hamilton, my passion for filmmaking to Mackie Mallison and Sam Selis and my love for good food to Cassin Wright.
I, Kate Grenham, will Andrew Finkelman my leg hair and time management skills.
I, Rachel Peri, will my mom friend powers to Adi Staub and my mediocre suburban dad qualities to Mikala Capage. May you two effectively parent your respective friend groups with pride.
I, Elliott Chase, will Ashton S. the power and strength to fulfill his dreams.
I, Ruby McGehee Weinstein, will my body hair and general hesitance to conform to gender norms to Audrey Barrett.
I, Samantha Soumokil, will Katie Davidson and Rachel Ha my witty humor, sarcastic nature, and superior fashion sense to make it through their senior year without me.
I, Zoe Hernandez-MacDonald, will the aa group chat to Ellory Schrepel and Téa Johnson. I'll also be willing my illiteracy and sass to May Stemple.
I, Léna Bartels, will Errol Bartels any album in my room so you no longer have to listen to tool, that 35 bucks I borrowed in Junior year, the strength of 1,000 men to run to the library every day and every sunny GHS moment.
I, Zofia Mathews, will Aili Laurila the position of honorary ballerina in advanced dance class.
I, Ren Scott, will the future of Grant Key Club to Annabella Mendola-Finn and my wonderful mentee and mini-me, Georgia Greenblum.
I, Lael Tate, will Molly Metz and Blu Midyett the best senior year ever. I will Sophie Hauth lots of rest, Toli Tate all my extra clothes and boots so she can be a little taller and title of only Tate sister at Grant. And to Sophie and Toli, I will lots of free time to watch Gilmore Girls.
I, Taylor Ishida, will my love of physics, some vegetables, and the daily morning dog duties to Kent Ishida, and my wicked cool hallway fist bumps to Julia Tai. I will infinite note cards, binders – yes, plural binders – filled with handouts, the drive and determination to kick stinkin' Lincoln's butt, and the best year of your lives to next year's Con Team!
I, AJ Atherton, will Sawyer Medlin the mound. And Zachary Leonard my republican views.
And finally, for the Grant Magazine Seniors who have dedicated their year to bring you this magazine.
To the seniors who have spent so much time, energy and passion to produce Grant Magazine, I, David Austin (head cheerleader for this Magnificent 7 and adviser for Grant Magazine), leave you all with a plethora of salutes. May you carry them with you as you head off to make the world a better place. To wit, they are as follows.
Eliza Kamerling-Brown: You are a beacon whose light shows so many others how to find their way. Watching you teach the young ones this year was such a pleasure to see. And the work ethic you continue to show toward everything you touch is unmatched. Your words, your photographs, your journalistic core – they are all inspirational. Your three years on Grant Mag have provided such scaffolding for the future of this publication. In every sense, you are a tremendous gift to us all. You got to New York City. I knew you'd find a way. Stay off the mat.
Sawyer Montgomery: Four years…and you survived. You came in a glossy-eyed freshman, the first one ever to join the ranks of Grant Mag. You leave at the top of my list of the most cherished students I've ever had the pleasure to work alongside. When I think of your accomplishments in this class, it's hard to hold one up as the best. They are all great. You, sir, make it all worth it. I will miss the hell out of you because you provide such steadiness to the magazine in every way. I'm excited to see what your accomplishments will be at the next level. Don't forget: Score goals!
Cassius Pettit: My, how you've grown since I first met you so many years ago. Your photography and your willingness to do whatever it takes have helped solidify the magazine as a visual force. You always manage to capture the one picture that pushes us over the top. I also appreciate how your energy and  care  for your teammates keeps us honest and real. You can easily take this photography thing to the next level. Work hard and grab every opportunity. It's yours to take.
Jackie Rath: Remember that first story we worked on two years ago? You attacked it with such energy and force, shaping every part along the way to deadline. Remember that feeling as you go off to college. Recognize that you are a force. You also bring such a positive light to the newsroom, and you always do whatever it takes to help others. I owe you big time for all the fundraising work you put in that got us to New York. Your sister was right: You were a perfect fit for magazine.
Bella Rideau: Nothing this year has made me more proud than what you have accomplished on Grant Mag. Your evolution – from being scared of your own shadow to becoming a bold, black young woman who takes on every challenge – is set in stone. You leave as, arguably, the most complete Grant Magazine journalist in history. Your stewardship of the biggest stories of the year proves that. Your intelligence permeates every classroom discussion. Your drive and dedication are remarkable. Keep going. Never forget: Columbia…BAM! (dropping of the mic).
Lael Tate: So much that you have done in this class makes me proud. You established such a strong voice. Your leadership – by example – has opened doors for others. Your warm spirit and your drive make you a role model. Your written words resonated loudly for our readers. You taught others how to persevere. I'm so glad you stuck with Grant Mag because we couldn't have done what we did this year without you. One thing I'll miss is the discussions we had about race and culture as you developed your "Afterthoughts" stories. I expect more big things from you, sister!
Joshua Webb: I knew to expect big things from you when you first came to the Grant Mag class. You said you were worried about fitting in, but you tackled things right away and made a name for yourself amongst the seniors. As you move on to the next level in your education, don't ever forget what we talked about when it comes to your responsibility as an African-American young man. Be proactive. No excuses. Make things happen for yourself. You have what it takes, so now move forward and don't look back.