Seniors aren't the only people leaving Grant this month. Some of the school's staff members are departing, too. What are they saying about their time here?
Maggie Nesbitt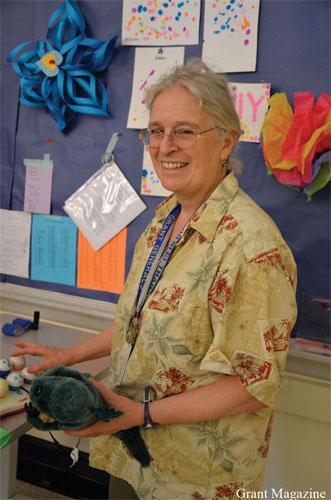 Position: Special education teacher
Been here since: 2013
Leaving for: Retirement
What's next: "I'm planning on becoming certified as a personal trainer, so I can work with other baby boomers who want to stay fit. I'm also looking into a master naturalist program, and I want to learn how to ride a unicycle."
Prior to coming to Grant last fall, Maggie Nesbitt worked at Franklin High School for a year and Jefferson for 11 years, where she was also a special education teacher. Before she started teaching, Nesbitt was an assistant who worked with kids with disabilities. She decided to pursue a teaching career that she says has been rewarding. "I love helping students and people with challenges," she says. "And I like helping them figure out ways to be successful and to do more than they think they can." She says she will miss being around all the students, not just her own. She hopes students at Grant will volunteer in the special education classrooms or work as teacher assistants.
Brian Hobbs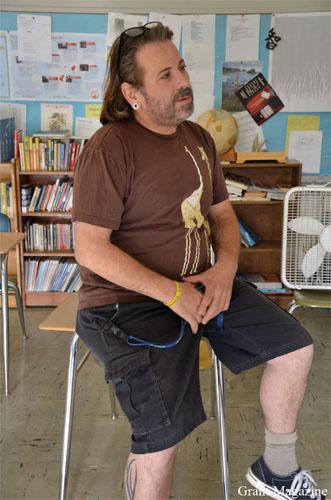 Position: Special education teacher
Been here since: 2013
Leaving for: Year-long leave of absence
How he'll spend his year: "I'm going to Montana for a few weeks to see my partner and drop off my five Chihuahuas. Then I'm going to Beijing, China to teach at a language specialty school. I can't wait to travel."
Although Brian Hobbs has only taught at Grant for a year, he says that he has already felt love. Recently, pieces of paper were placed in front of teachers' classrooms in order for students to write notes of appreciation for their instructors. "So many students put signatures and notes on my paper. It really showed me how much they care," he says. Students covered the poster saying things like "I really appreciate the time you take out of your class period to help me with classwork from other classes." He hopes he's made a mark. "I have a teaching technique that's a good mix of casual and professional," Hobbs says. "I hope I've shared that with some of the staff here."
Anne Williamson
Position: Latin teacher
Been here since: 2007
Leaving for: Other teaching opportunities since Latin is getting cut
What's next: Williamson is currently looking for a teaching position in elementary schools, which is where she taught before Grant.
This summer: "I'm going to Canada and Wisconsin to visit family and then I'm going to come back and start teaching again."
Anne Williamson really loves Latin. For her, it is more than a dead language. She uses it as a doorway to educate her students about English and grammar. "It helps kids with English but also with science, like biology, because they understand roots of words. I have students come and tell me that Latin helps them in all their other classes," she says.Williamson has tried to keep Latin at Grant, rallying students to support the cause and spread the word. But since the decision to cut the program was made, she has tried to turn the corner. "It's kind of like I'm leaving this great legacy of Latin behind but it's bittersweet because it's being cut."
Pat Herrington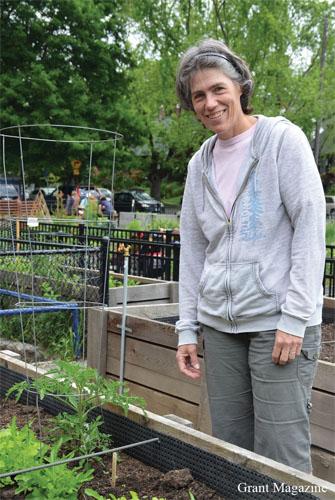 Position: Math teacher and testing coordinator
Been here since: 2004
Leaving for: Retirement
What's next: "I'm selling everything and driving cross country. I am going to stop and see a lot of friends and family I haven't seen in a while. I'm going to go to Spain and walk the Camino de Santiago. It's this really beautiful walk that goes through so many old parts of Spain. And then, who knows? I'll probably end up coming back."
Pat Herrington's favorite part of teaching is the kids, but her reasoning is a little different from what you might think. "I see these kids with their parents and families and they are just such jerks. In the class, though, it's a completely different story," says Herrington. She sees students as young adults with valuable insight and great personalities. Herrington believes some of the best conversations she's had are with the students that she sees every day. "I'll have students question what I'm teaching in class, like how different equations are proven," recalls Herrington. After Grant, she hopes to live in Spain for a bit while still traveling around Europe. However, come September, Herrington is sure she'll miss the student interaction.
John Mears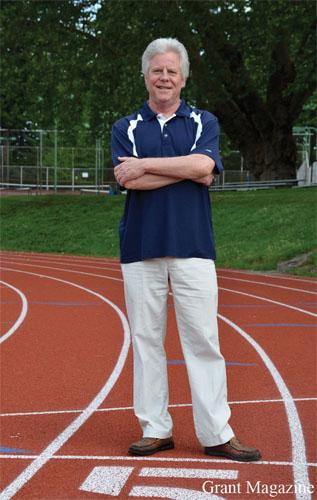 Position: Special education teacher
Been here since: 1986
Leaving for: Retirement
What's next: "I really love Maui. So after I retire, me and my wife are going there for a few weeks. I'm going to look into substitute teaching. They have a big pool, so I'll be doing a lot of floating. Oh, and I have to start riding my Harley again and fix that up."
As a special education teacher, John Mears has seen many students graduate from his class who had been told completing high school was not a viable option because of their learning disabilities. Mears has found passion in education, although he wasn't always sure it was the path he wanted to take. He was a Grant High student when he realized what he wanted to do with his life. It began with a conversation with legendary Generals track coach Mark Cotton, who always gave him motivational, fatherly advice. "I remember one day we were standing by the track on the hillside and he started to ask me what my plans were, what I wanted to do with my life. That's when I realized I wanted to be a teacher and more than that, a track coach," says Mears. From then on, he threw himself into his goals, heading to Mt. Hood Community College and the University of Oregon before teaching at a variety of schools. He returned to Grant in 1986 as a track coach and teacher. "One of my proudest moments was when I put together a freshman relay team. Then we broke the men's 4×400 and 4×100 records at Grant. It was something I could be proud of, a legacy."
Nancy Galvin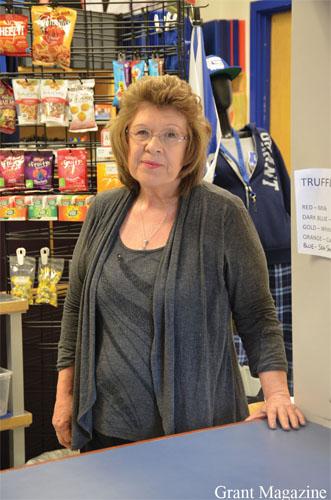 Position: General Store staff
Been here since: 1987
Leaving for: Retirement
What's next: "I want to see what the second part of my life is going to be. I lost my husband a few years ago, and so I want to go out and pursue the things he wanted to do when he retired. So I'm going to kind of carry on that dream of his: volunteer, travel and be with my family and my grandkids."
Most students see Nancy Galvin as the woman working in the General Store. Little do they know, Galvin has been at Grant for 27 years. She first came to the school after applying for an educational assistant position through the Bridge Program, which helped struggling youth stay in school and get their diplomas. Since then, she has worked in all parts of the school, including the library, the main office and the school's College and Career Center. Galvin only began working in the General Store this year. "I thought it would be a nice opportunity to engage with a lot more students in the building before I retire," she says. "I've enjoyed it thoroughly. It's going to be a very sad day when I have to leave. The students have been so wonderful to work with." She says Grant has held a special place in her heart. "It's provided a positive place for me to come to each day. It's provided me the funds to put my girls through college, have a nice home and a vehicle to get here every day."
Kevin Alvord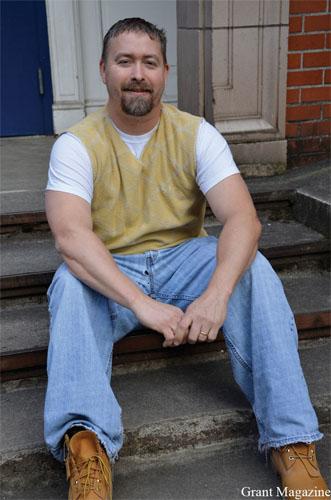 Position: History teacher
Been here since: 2002
Leaving for: "I have always said that I only want to be in a place for 10 or 12 years, and I've been thinking about it for a few years since this is my twelfth year here, and I just kind of want a change. And I have a number of opportunities that I'm looking forward to."
What's next: "I don't want to give it away right now, but I have three offers I could walk right into. I'm going to take the summer off and figure out what exactly I want to do."
Teaching has always been something Kevin Alvord "knew." His mother taught for 30 years, so after spending a few years in the business world, he decided to go into teaching. He worked as a history teacher at Madison High School prior to coming to Grant. "It keeps you young," he says. Alvord coached the junior varsity II boy's soccer team, which he considers to be one of his greatest accomplishments. He is also proud of having written a total of 250 college recommendation letters. "It's awesome being able to help someone get on to the next level of their lives," he says. Looking to the future, Alvord says: "My ultimate goal in life is to open my own business. I want to be my own boss. And I want to make more money. I've gotten some opportunities where I can get more money." He says he will miss the spirit of the school and the "never-say-die attitude" it holds.
Mirabai Reimuller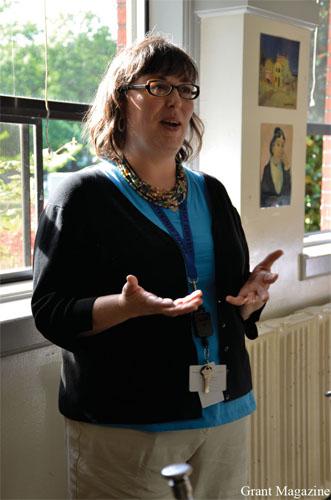 Position: French and Spanish teacher
Been here since: 2013
Leaving for: Family reasons. "This year was super challenging. I felt like suddenly I had to learn all these new tasks at the same time. I also really struggled with finding a balance between my work and home life. I have a 4-year-old daughter and my husband stays home full time with her. I want to see her more and spend more time with my family, which a career like teaching doesn't allow."
What's next: "I'm moving forward to a new chapter in my life. I've been meeting with a career counselor and I'm not sure what's next but it's a new horizon."
Mirabai Reimuller says during her short time at Grant she was able to effectively connect with her students. She hopes her teaching encouraged students' confidence. However, what was more exciting was seeing her students outside of class. "I went to both Grantasia and Spamalot, and it was so exciting to see how passionate and dedicated some of my students are to these activities," she says. "It made me realize: 'Wow, my kids are amazing,' which I already knew. But this really showed me their real talents."
Brick Street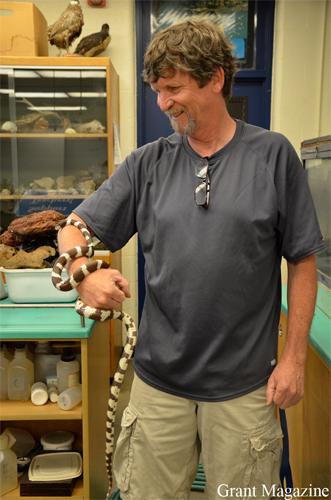 Position: Science teacher
Been here since: 1986
Leaving for: Retirement
What's next: "I'm poking my nose into a lot of different things, a lot of outdoor stuff. There's just places all over popping up that have to do with environmental science, sustainability, ecology. It's all out there."
Brick Street uses his passion for the environment as a tool for teaching. "You can't learn life sciences just in a classroom," he says. "There's no better classroom than getting them out and seeing it and doing it. That's always been my motto, and it will be until the day I retire…until the day I die." He prides himself on getting students outside and getting them to take risks. Along with being an environmental enthusiast, Street is an avid volleyball player. He has played for 39 years. He plans on continuing the sport as long as his knees will hold up. Street says he will miss coming to Grant every day. "I enjoy ecology and fishery, they're not just classes I teach, they're hobbies. This is my passion." ♦