Reflections of NYC trip bring thoughts of next year, the future
By Sophie Hauth | Photo by Cassius Pettit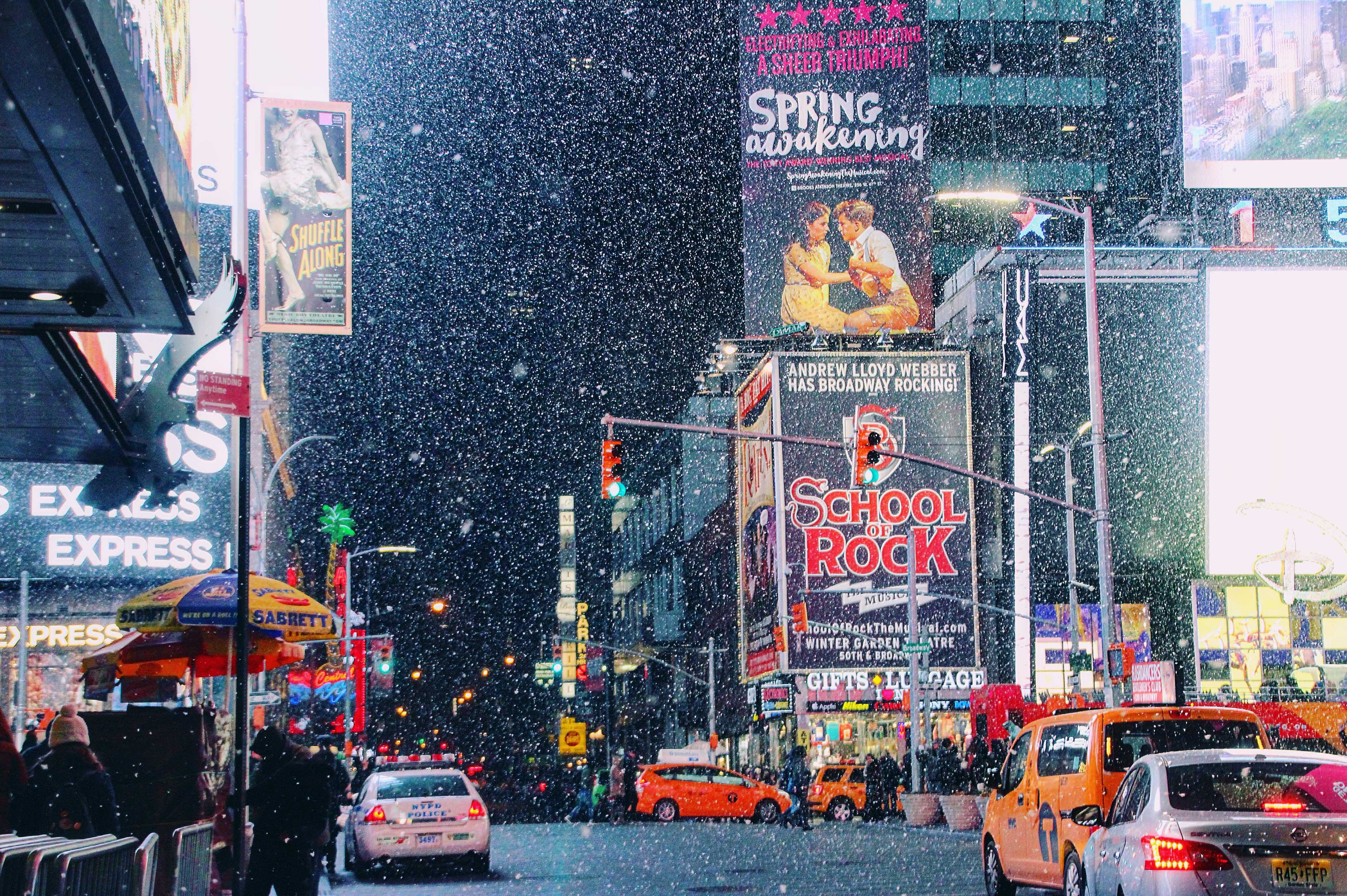 Last year, I spent months anticipating Grant Magazine's trip to New York. I packed and repacked my suitcase for weeks before we left. I agonized over the plane ride, my fear of flying nearly getting the best of me.
The trip ended up being a whirlwind, and every second I was shocked and invigorated by each adventure we undertook. Whether it was meeting the managing editor of The New Yorker magazine or eating dinner at 11 p.m., the whole experience left such an imprint that I had to get my thoughts out in writing.
This year, the buildup to the trip was completely different. In fact, I barely had time to think about it as I crammed in homework and magazine interviews the week before we left. I actually only had a few minutes to pack my bag and mentally prepare for what was ahead.
As the trip began, it took me a few days to find my rhythm because I got sick with a fever early on. But by Friday, after we had won our third consecutive Gold Crown Award and ate pizza at Grant's former principal's house, the magic of the trip I had experienced so strongly a year ago was back.
And this year, as I reflect on the trip, my takeaway is different, but just as strong: I'm certain I want to live here. I caught myself thinking that multiple times as I pushed my way through Times Square.
Everything about the city is simultaneously intimidating and intriguing. The countless number of news publications headquartered in New York – world renowned and obscure. The fact that there's always something to look at, like the impromptu singers in the subway station.
Years ago, I never would have thought that an annual trip to New York City – plane rides and all – would be the marker of my high school career. But now it's become a part of who I am.
The experience of being on Grant Magazine has given me a sense of purpose, something to enjoy now, and to look forward to in the future.
March 22, 2016 – Our last moments together in the city
By Tess Waxman | Photo by Cassius Pettit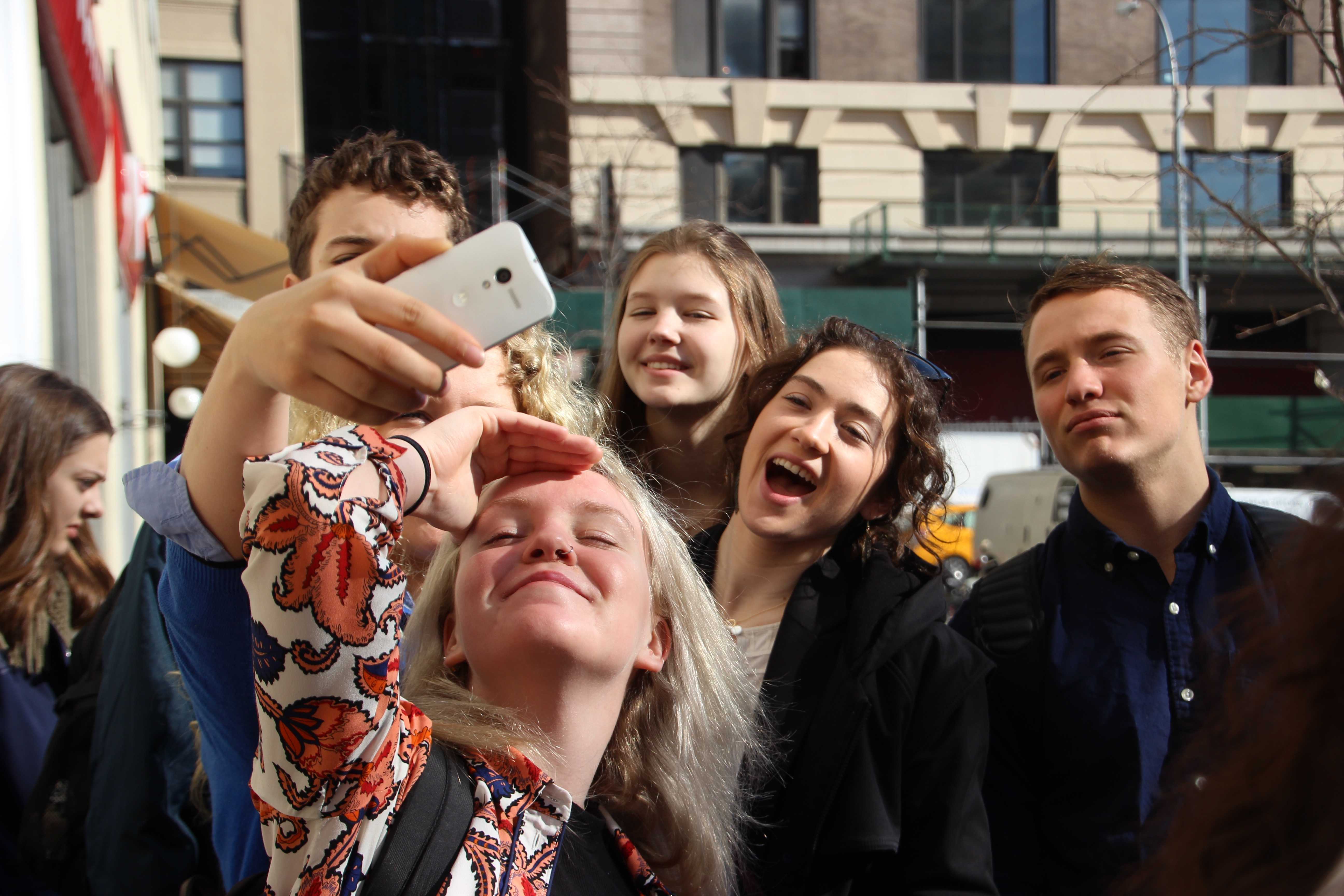 After our visit to WNYC Public Radio, the entire Grant Magazine staff and our extended family – both chaperones and magazine alumni going to college in New York – were a mess.
Some people were staying later in the city, so with frenzied hugs and hasty goodbyes we sent them off on their next adventures.
For the rest of us, the day entailed a long bus ride to Newark International Airport and a seemingly endless flight back to Portland.
I spent the lengthy process of getting home reflecting on the trip and how much closer our team has grown. From meeting professionals like New York Times Sunday Magazine editor Jake Silverstein, writer Adam Gopnik of The New Yorker and Pulitzer Prize-winning photographer Ozier Muhammad; to deep conversations on the Staten Island Ferry at midnight; to educational treks around Brooklyn, this trip has changed our dynamic.
Throughout the week, I learned so much about each of my fellow Grant Magazine staff members – we all became close friends in addition to co-workers.
These connections showed as we shouted across the plane at each other, borrowing earbuds and sharing food. And when we got off the plane after six hours, our adviser, David Austin, gathered everyone around for one final giant selfie.
I managed to hug most of my friends – new and old – before heading home. I'm excited for class to start again next week. Though everyone went our separate ways, we all share the bond that only spending a week side-by-side in the city that never sleeps can bring.
March 22, 2016 – On the radio with WNYC
By Toli Tate | Photo by Cassius Pettit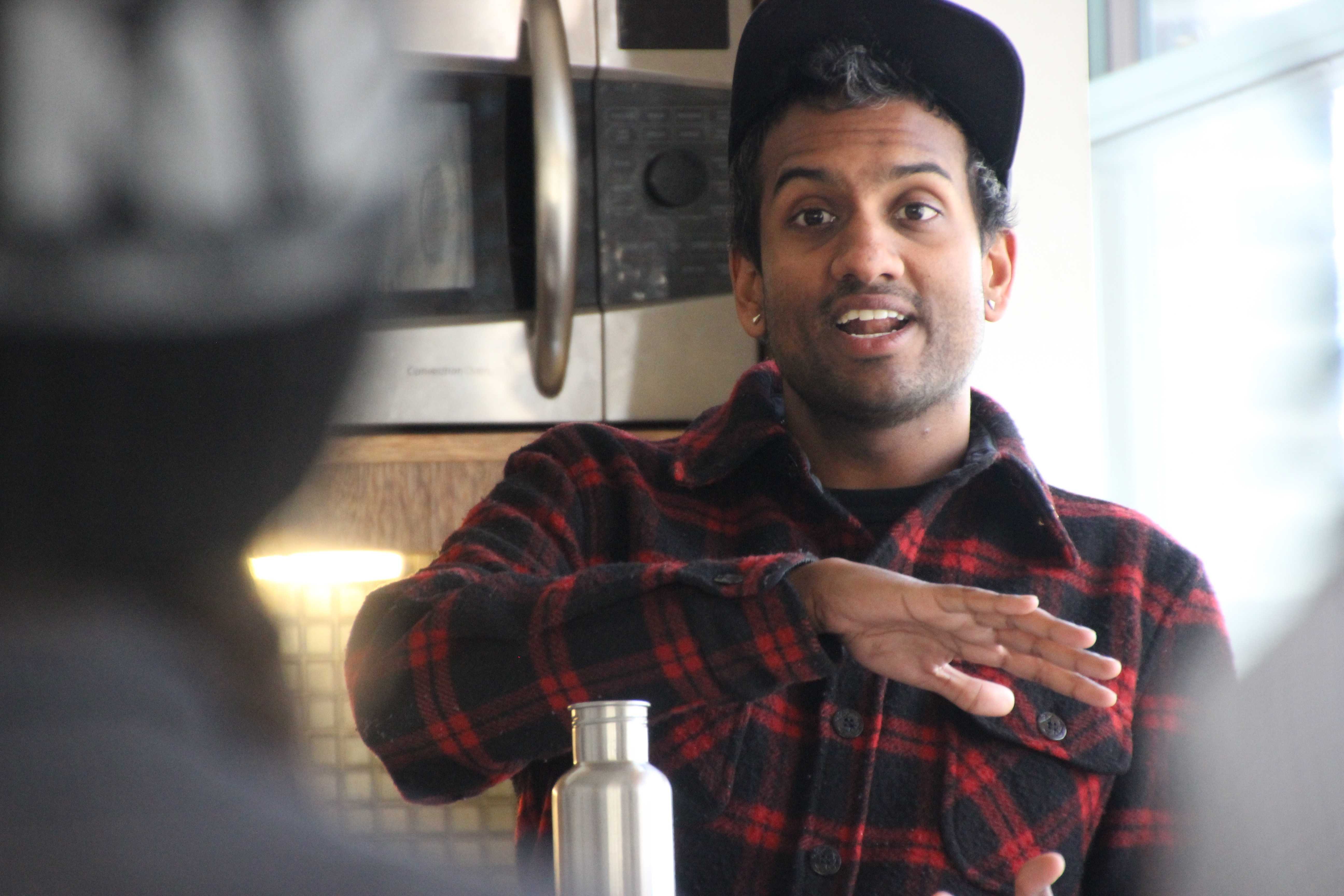 Twenty seven students and chaperones filed into the colorful and warm lobby of WNYC Public Radio on Tuesday afternoon. Located on the eighth floor, the lobby walls were filled with windows that displayed the new and old apartment buildings of Lower Manhattan.
We sat in the break room at small white tables as Suzie Lechtenberg, the executive producer of Freakonomics Radio, explained how WNYC works. We also talked to a handful of other people who were connected to the station's shows, like Radio Lab and Radio Rookies.
What resonated most with me was hearing from Studio 360 producer and podcaster Sean Rameswaram. Dressed in a red and black plaid flannel shirt with a plain black baseball cap, he talked about his interview techniques and ideas for developing stories. He also highlighted a National Public Radio interview by Scott Simon of pop star Ke$ha.
Rameswaram's eyes lit up as he told us about his plans at WNYC, and his enthusiasm was contagious.
While riding the subway from Times Square to the WNYC offices, my expectations for what would play out were not very high. But listening to the young journalists in casual clothes talk, I realized again that journalism is more than reporting and researching.
It is finding a passion and sharing that passion with anyone through writing or interviewing.
Looking for a partner school
By Tess Waxman | Photo by Finn Hawley-Blue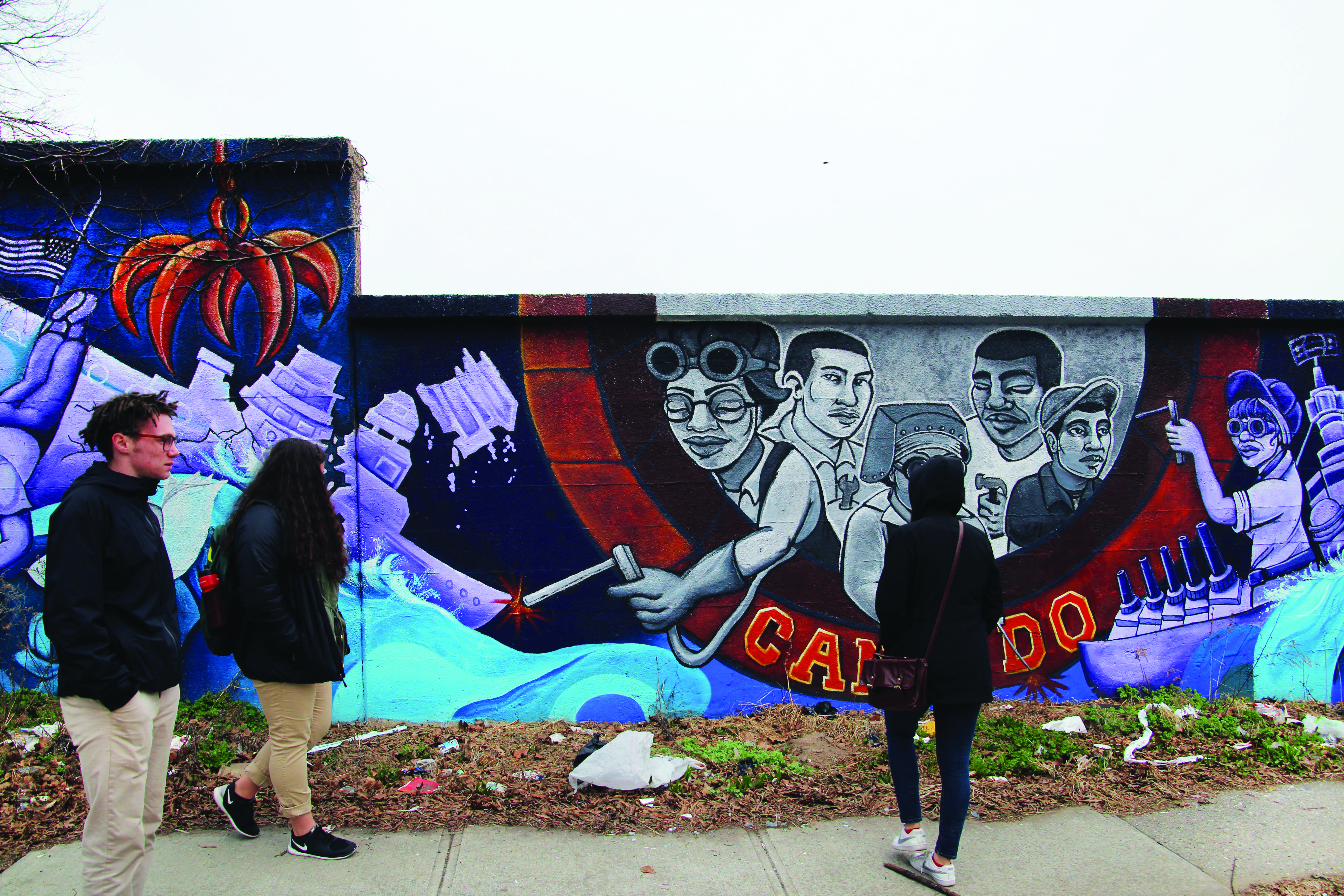 Plans for our Monday afternoon were uncertain, and confusion was abound about how we'd spend the afternoon after visiting The New York Times for the second time.
When the news spread that we would take another long subway ride out to the Dumbo neighborhood in Brooklyn, I was excited. This time, we would get to see the elementary school that was in the middle of a firestorm over gentrification – PS 307 – and talk to the principal.
In Dumbo, where gentrification has hit hard over the past few years, PS-307 is at the heart of a major rezoning issue that has sparked strong feelings, discussions and debates throughout the community. After learning about the area from Faraji Hannah-Jones the week before, we were excited to look closer.
We spoke to several school staff members about the real issues they're facing today, the school's values and how the media has portrayed the inner-city school during the past year.
We stood in awe of the grit and determination these educators and volunteers possess. And our plan is to stay in touch with the school and, perhaps, develop a "sister city" relationship between it and Grant Magazine. They have started a fifth-grade journalism component at the school and we want to explore how we can help.
It was enlightening to see what is happening there, but we don't want to sit on the sidelines. That's not Grant Magazine's way of doing things. We want to do more.
March 21, 2016 – A.G. Sulzberger & Jon Galinsky: Innovators for the New York Times
By Dylan Palmer | Photo by Cassius Pettit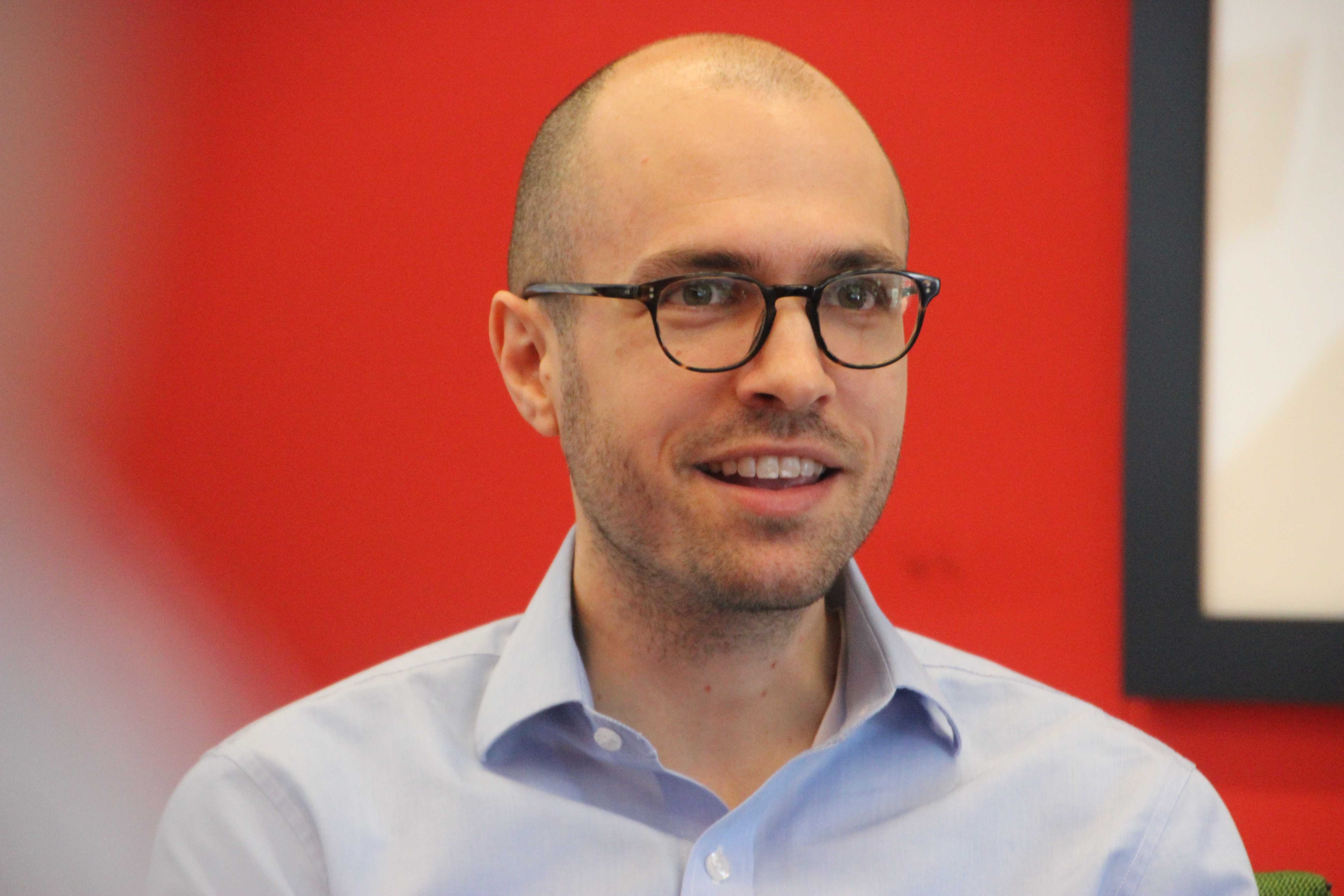 After meeting with Nikole Hannah-Jones, we were led upstairs to a conference room to speak with two young men: A.G. Sulzberger III and his coworker, Jon Galinsky.
Sulzberger is currently an associate editor at The New York Times and Galinsky works on the newsroom's strategy team. Together, they are trying to help the world-renowned publication evolve in order to keep it relevant to all readers.
The emphasis of our conversation was about how getting involved in apps and online content would contribute to that relevancy, because as technology progresses, more and more people look to get their news stories from online sources.
Talking with them was fascinating. Our group characteristically asked them tons questions like, "What is the importance of fact-checking at the New York Times?" or "How is journalism changing as the Internet begins to dominate all media?"
It was very refreshing to hear their knowledgeable responses and it exemplified how in journalism, being educated and aware in a multitude ways can pay off.
Sulzberger and Galinsky gave us advice on what to study in college, how to do good reporting, how to keep your audience engaged, how and when to break a news story, and more.
I am new to Grant Magazine. When I joined, all the work that I saw people doing seemed daunting. I was nervous about not being good enough among my more experienced peers. But this trip has done more than enough to rid me of those feelings.
The biggest thing I took away from the meeting and the rest of the trip was the invigoration of my passion for journalism. I figured out after meeting with Sulzberger and Galinsky that we shared something in common: we all had something special that we could offer the world of journalism.
And as we met with them, we began to realize that these were just normal people, just like us.
This realization instilled a strong feeling of desire and tenacity. I now know that through hard work, I can get to where these people have gotten. And, let me tell you, that's a great feeling.
March 21, 2016 – Nikole Hannah-Jones: A Force for Change
By Kali Rennaker | Photo by Finn Hawley-Blue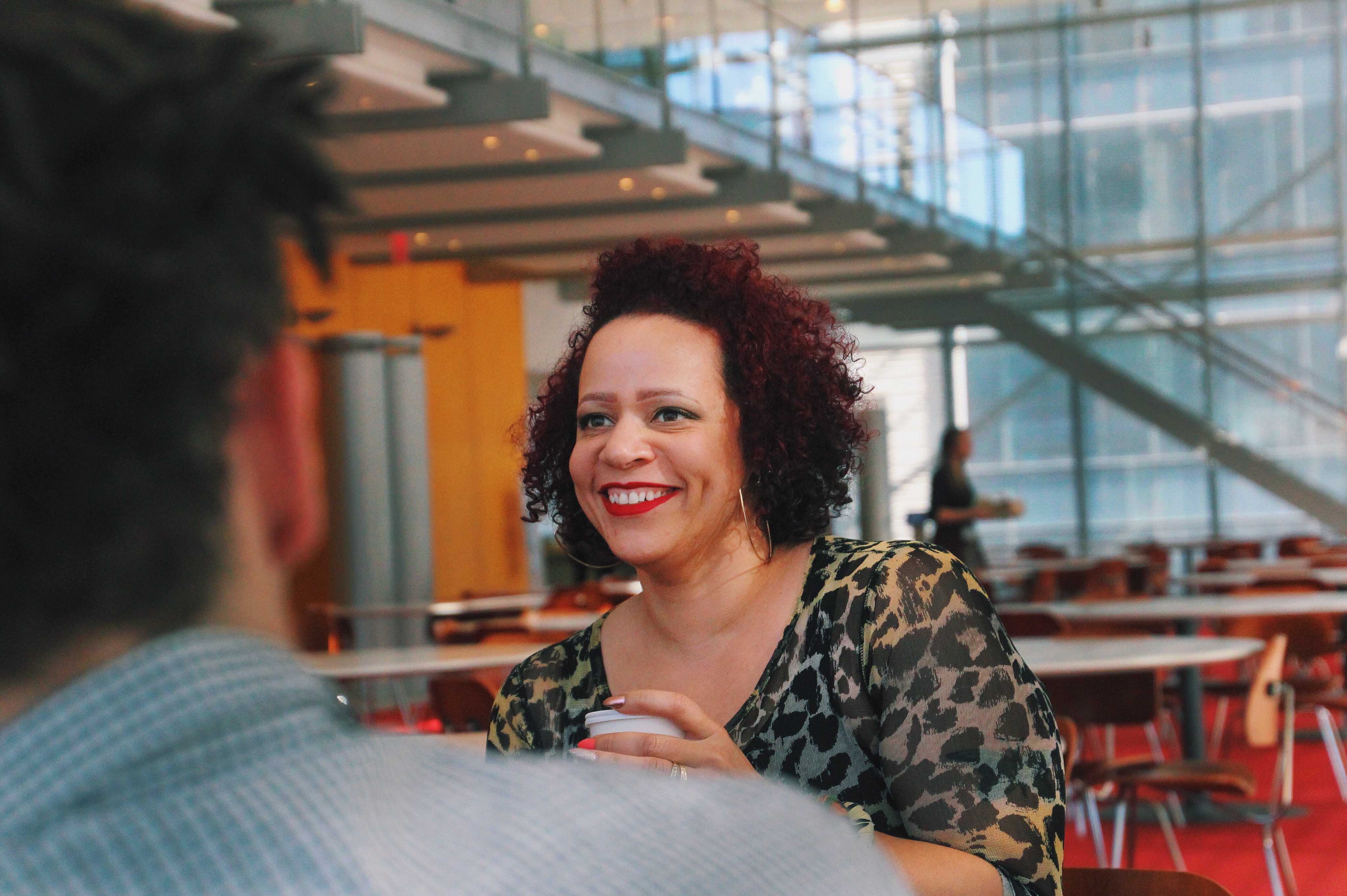 It was a Monday morning as our trip began to wind down. Grant Magazine staff filed into The New York Times building for the second time in a week.
On this visit, we sat down with investigative journalist Nikole Hannah-Jones and it sparked a conversation close to home.
Hannah-Jones discussed her reporting on the segregation of schools in Brooklyn. As she talked about the racial divide, it all seemed eerily familiar: the gentrification that's been happening within our own community in Portland. One thing became clear: These problems we encounter on a local scale stretch to a national level.
She also shared her motivation to become a journalist. From a young age, she was eager to have all voices heard, including those of minorities like herself. As I sat and listened, her passion for change was beyond admirable. She carried herself with a confidence that I look up to.
Hannah-Jones had found a voice through journalism, a career that has enabled her to make that difference. "My activism is my journalism," she told us. I kept thinking about those words as I walked out of the building later that day.
Since we embarked on the trip, journalism has struck a different chord for me. I have never pictured myself as a journalist. But that visit with Hannah-Jones left a far different impression on me for the future. I can't help but feel that same drive she discussed: a drive to make change happen. Whether that's through journalism or something different, I hope to have the same passion that was on display at The New York Times building.
March 20, 2016 – New York's in my future
By Bella Rideau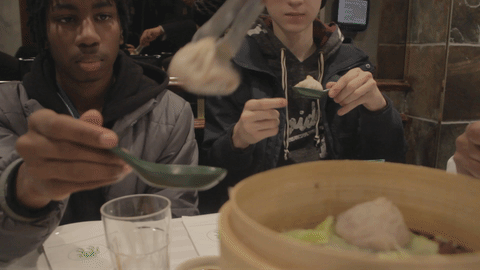 On our penultimate night in New York, we headed to Joe's Shanghai, a quaint Chinese restaurant not far from our hotel. It was a beautiful night in the city, but it wasn't just because of the gentle snow that fell across the skyline. For me, it was walking down the street and hearing Cassius Pettit laugh or Sophie Hauth giggle; it was Bailey Hayes cracking jokes at the dinner table and Jessica Griepenburg laughing along.
This marks my last trip to New York City as part of Grant Magazine's staff. The notion that this voyage of ours, the third time we've come here, is coming to an end makes me teary eyed. Everyone on the team knows I'm an emotional person and a sympathetic crier, but it goes deeper than that.
I've spent the last three years surrounded by the most amazing people at Grant High School, the actual cream of the crop. They've seen me at my best and my worst. And even then, I can still laugh with them – or cry – and know that they care about me as much as I care about them.
So tonight's dinner was more than soup dumplings and sesame chicken. It's about the beautiful, intelligent and dedicated people that I have had the privilege to work with every day. That's a real gift that becomes even more apparent on these trips. We are here to delve into the journalistic field and have some fun while we are at it. In the process, I have made 21 close friends that I will always hold very near and dear to my heart.
I'll be in the big city next year, attending Columbia University. I'm excited for school to start. But I'll never forget the memories we made on this trip.
March 20, 2016 – Discovering what makes my heart sing
By Sarah Hamilton | Photo by Cassius Pettit
On Sunday afternoon, Grant Magazine's staff visited the famous Museum of Modern Art. At first, I found myself overwhelmed by the crowds of people rushing through the museum, taking photos with smartphones and gathering around famous paintings like Starry Night by Van Gogh and Dance by Henri Matisse.
Surrounded by such legendary works, I questioned my own future in the art world. I've grown up my whole life creating art, and this year at Grant I'm taking advanced placement art. I hope to have a job one day that will utilize my creative side, but the art and design fields are highly competitive.
I sometimes find myself doubting my skills and wondering if I'll get to where I want to be in life, working in this arena and making a living.
But when I see a performance art piece entitled Plastic by Maria Hassabi, it reminds me why I love to make art and why I want it to be my life.
I walked into a huge room at the museum, surveying everything going on around me. At first glance, it looks like a regular room, a lobby perhaps. But as I looked closer, I saw four people dressed in grey, sprawled out on the floor in a very strange manner.
Every minute or so, these people moved ever so slightly, elegantly transitioning from one pose to the next. I grabbed my sketchbook and a pen, took a seat and began to draw their bodies. Their movements made my sketching loose and quick, a style I normally don't use.
As I was sketching, a father and a son approached me. The dad complimented my work and asked where I studied art. I told him I was a high school student from Portland. His son, who was about five or six, watched me draw. They were from Mexico, the father told me.
I asked the boy if he liked dinosaurs and he nodded. I pulled out a spare drawing that I had in my sketchbook of a colorful, geometric-style Tyrannosaurus Rex and handed it to him. The grin on the boy's face reminded me why I make art. Creating something that makes people feel something – happiness, confusion, sadness – makes me feel like I've done my job.
Small moments like these reignite my creativity and my spirit. They push me forward to find my place in the world as an artist.
March 19 – Katz's Deli represents more than just sandwiches
Postcard video by Mackie Mallison
March 19 – How a tour of Brooklyn made me look at gentrification differently
Postcard and photo by Finn Hawley-Blue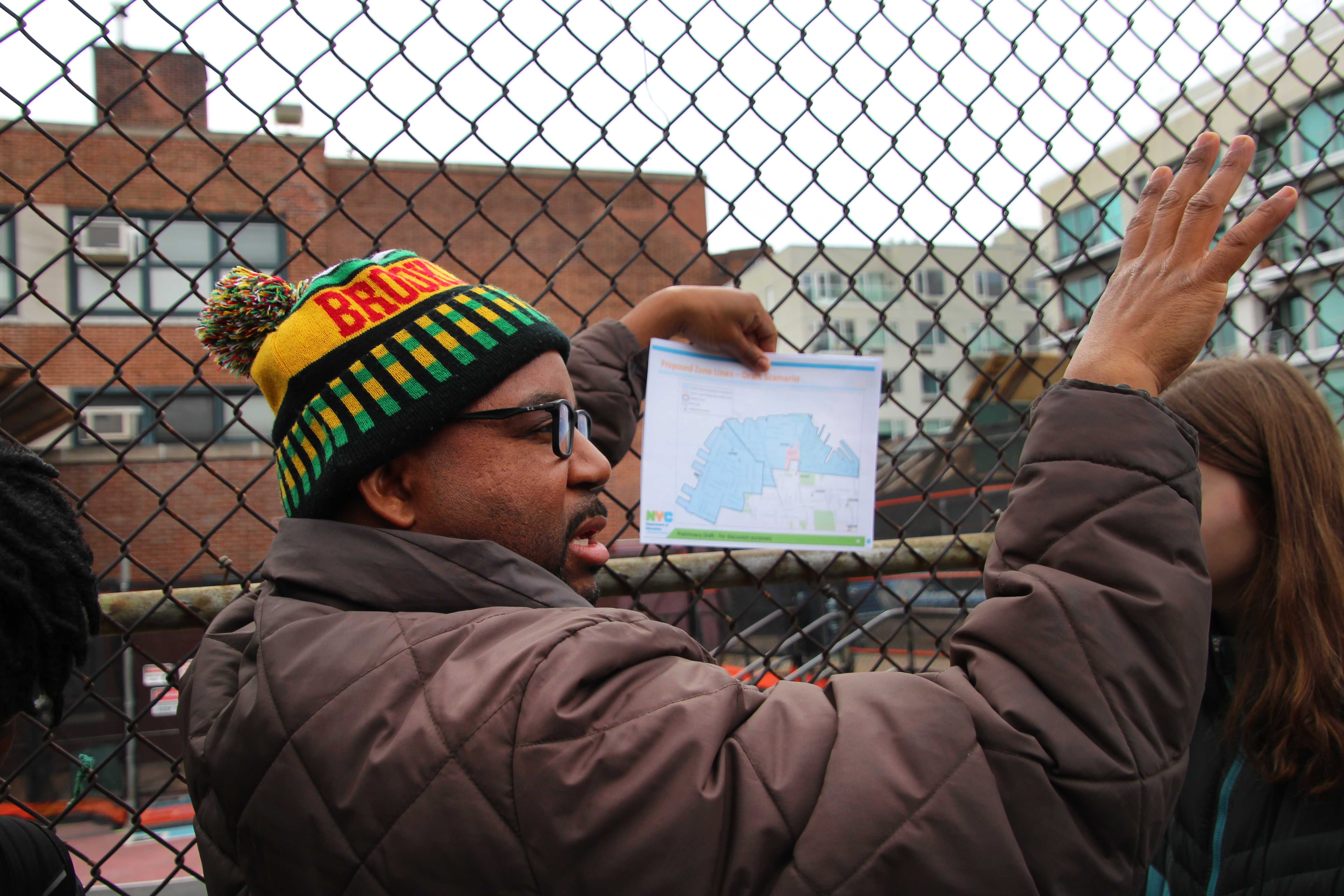 I had been looking forward to making the trek across the river to Brooklyn since we arrived in New York. The frantic nature of Manhattan was wearing me down after a few days.
But the moment we walked out of the subway into the Brooklyn streets, I was finally able to take a breath of fresh air. Last year, I noticed a striking contrast between Manhattan and Brooklyn.
In Brooklyn, there was nobody rushing and bumping into you. There weren't as many taxicabs. And people seemed to be able to slow down.
On this trip, we arrived in Dumbo – a section of Brooklyn close in – and met up with a long-time friend of the magazine, Faraji Hannah-Jones. When he started talking, I knew this wouldn't be the average city tour. He explained and described to us the problems facing the neighborhood where he lives: gentrification and inequities across racial lines.
We learned of the racial makeup of his daughter's school – 90 percent black and Latino – that's surrounded by housing projects on one side and newly developed, high-end apartments on the other. The majority of the students live in the projects.
While the clear effects of gentrification were laid out in front of us, Faraji told us the personal toll it takes on his family and the larger community. After hearing him talk about the school's experience, I came to the realization that this issue is familiar to what we see in Portland. But it isn't just about Brooklyn or my hometown.
What he said sparked something in me that makes me want to help bring about change. We need to make sure we teach others about these serious issues. We need to bring this topic elsewhere and create conversations.
At the end of his talk, Faraji told us he believed in us. For me, I know that instead of sitting around and being an observer, I can inspire change.
March 18 – Visiting our old principal and friend
By Molly Metz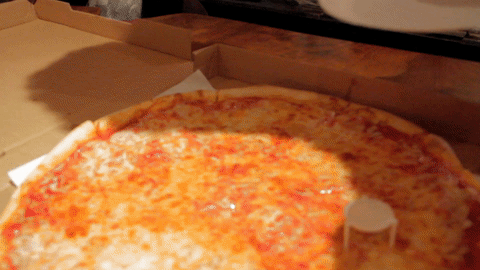 On Friday afternoon, after spending some down time at the hotel and wandering around Times Square, our whole team headed to former Grant principal Vivian Orlen's lower Manhattan apartment to celebrate our most recent Gold Crown award.
Once we settled in Ms. Orlen's living room, we sat around chatting and laughing with each other. The room was lively with conversation.
But the tone changed after dinner. We decided to use this time to honor our adviser, David Austin. Often, whenever Grant Magazine is recognized, whether it be in the media or in competitions, it's always the staff that receives the biggest accolades.
But Dave rarely receives the credit he's due. He's not one to take any credit for our accomplishments. Rather, he points to our hard work as the main reason the magazine is so successful.
So, one by one, people shared stories that detailed the immense influence Dave has played in our lives. I sat nervously, hands sweating, clenching my notebook and pen. I don't like when all eyes are on me, and when I began speaking, the tears came and they wouldn't stop.
I shared a story of a time I got in a car accident. When others quickly jumped to questions about the car, Dave, who just happened to call then, made sure I was first and foremost OK. I needed that. He showed me he'll always be there in and out of the newsroom.
After we left Ms. Orlen's, our group hurried to catch a late-night ferry to Staten Island. As I stood on the narrow deck with my teammates, all the work, the awards and friendships seemed to solidify.
In that moment, the cold wind and our exhaustion didn't matter. We just stood there, watching the New York City skyline drift further away. I realized then that although we can seem like goofy teenagers, the magazine staffers mean more to me than just the people I share a newsroom with. They are family.
March 18, 2016 – Gold Again
By Sawyer Montgomery | Photo  by David Austin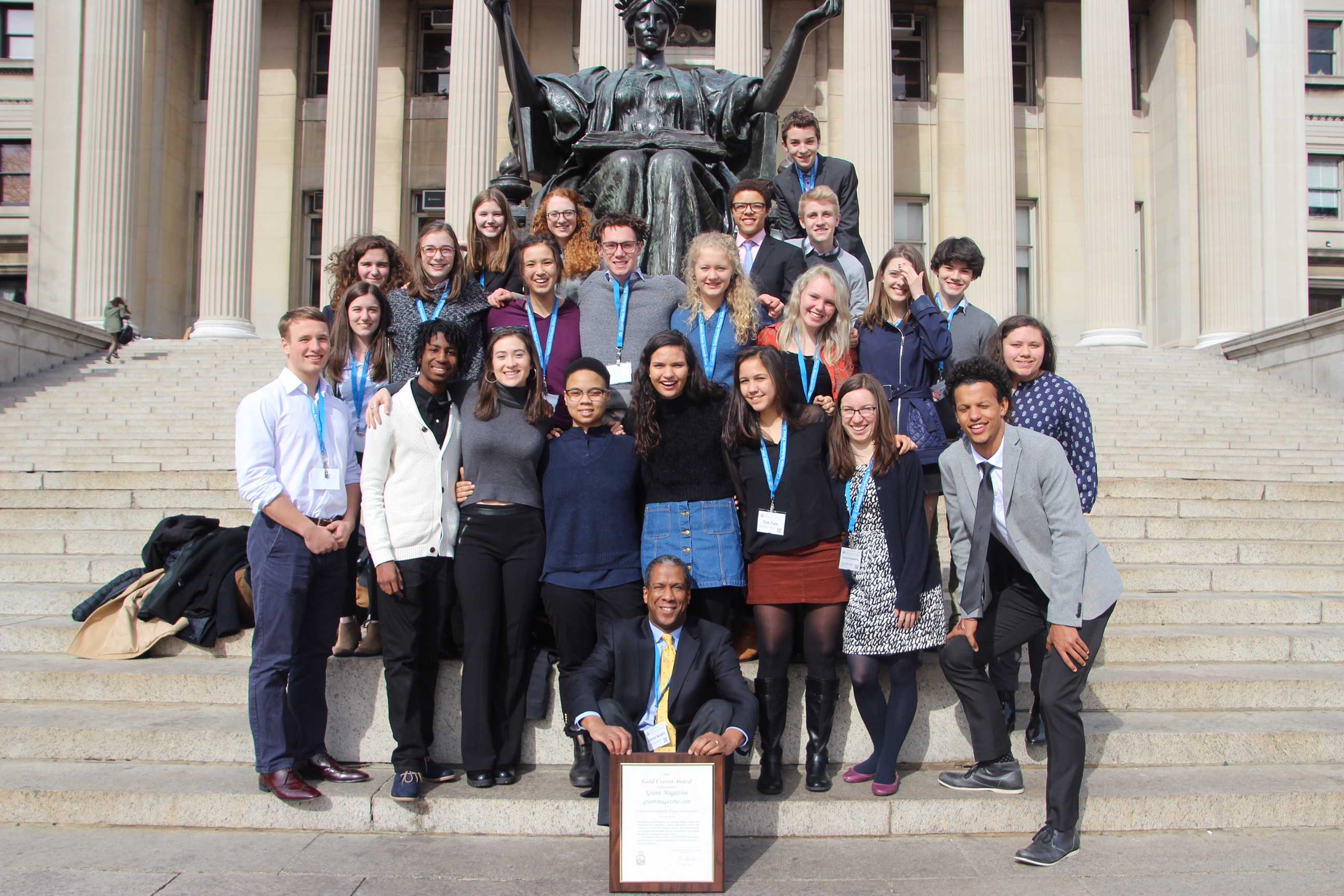 Four years ago, I was an aspiring videographer who spent his weekends fiddling with a Flip camera and Microsoft Movie Maker. I had little idea of what my future held, except for a boyish notion of how great it would be.
Sitting where I am today would make even my eighth-grade-self proud.
Each annual trip to New York has retaught me the definition of success in a team environment. Although we first came to the city to be honored with a Gold or Silver Crown from Columbia University (the closest a student publication can get to a Pulitzer), it's the little details that show how far we've come.
From The New Yorker senior writer Adam Gopnik introducing us to co-workers as the best high school magazine in the country, to having in-depth conversations with Jake Silverstein of the New York Times, the most rewarding moments hardly come with a plaque.
Regardless, when our publication was brought to attention in Columbia Scholastic Press Association's 2016 Award Ceremony, which reviews last year's publications, I took a deep breath and held it. And when the words "Gold Crown" followed, a wave of pride in our team practically pushed me out of my seat. Then, down the aisle, to receive the Crown with the editors. Soon, I'll be riding that wave all the way back to Portland.
Although relieved, I won't be slowing down. If Grant Magazine has taught me anything, it's to keep moving; we are where we are because of the work we've done, not the awards we've accrued.
Next year, the staff will return to New York, to receive an award based off of our 2015-2016 publication. After that, my name will no longer be attached to the impact of this program, nor any accolades it receives in the process of making that impact.
But it's not about me. It's about the work. It's about telling stories, and changing lives in the process.
Now, I'm taking another deep breath. It's time to get back to work.
March 17, 2016 – A moment with someone new, a meal and togetherness
By Jessica Griepenburg | Photo by Cassius Pettit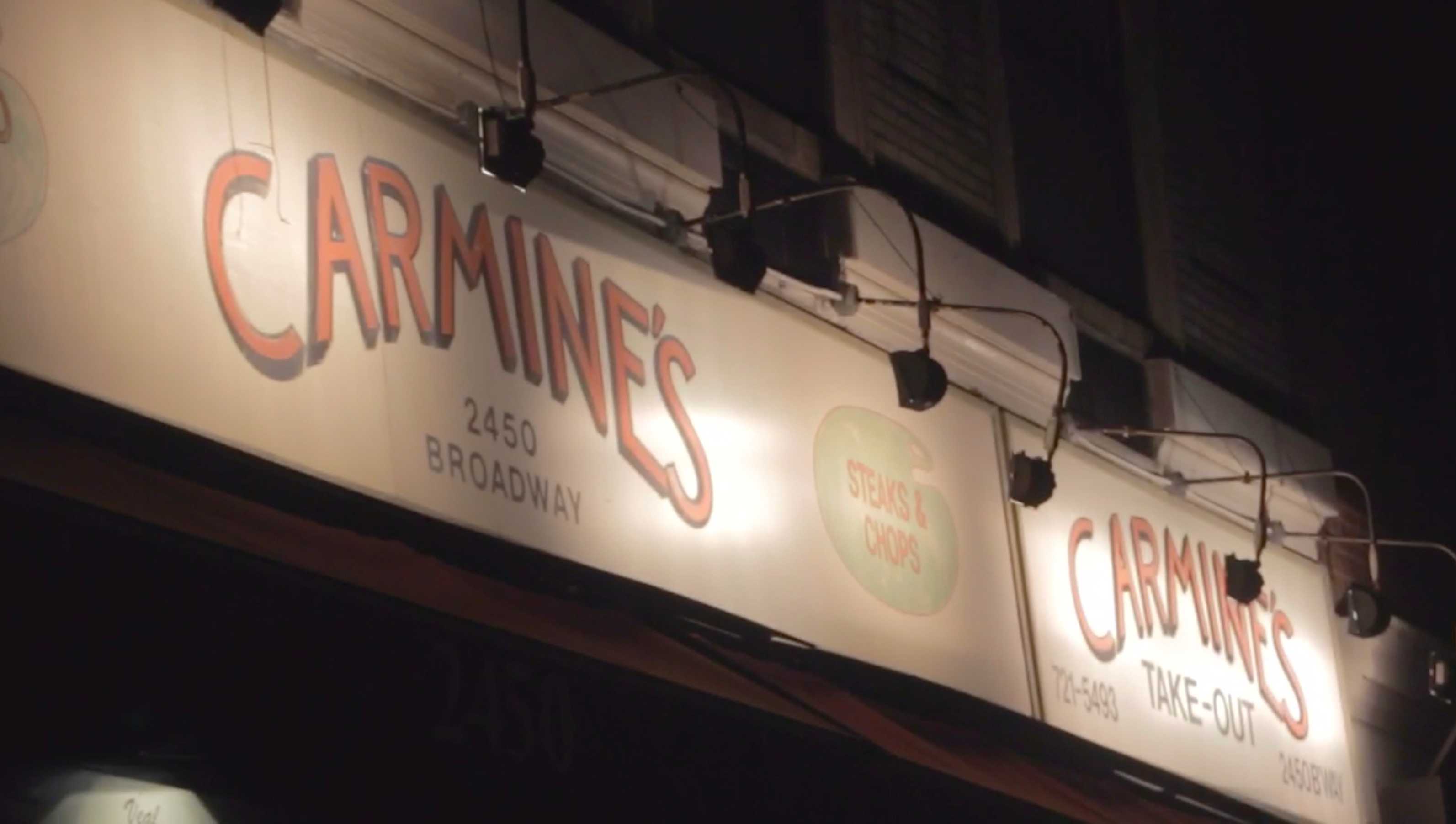 I'd heard about Carmine's Restaurant from older Grant Magazine staff members long before stepping through the doors. Stories of the 10-course meal, a prank on the faculty adviser, and how everyone's silly side was brought out by the camaraderie. So when I squeezed into my seat, I was ready for an exciting night.
I was paired up with an editor I didn't know so well. It was a chance to bond with members of my team I hadn't spent much time with yet. At first, I was a little worried there would be moments of awkward silence. Soon, though, all that worry fell away. People who I'd exchanged only a fleeting smile and a few kind words with told amazing stories and laughed hard enough to produce tears.
That same atmosphere continued throughout the rest of dinner, the excitement and joy only amplifying as each dish arrived at the table.
Once again, the team decided to pull a prank on the adviser, singing "Happy Birthday" to him loud enough for the rest of the restaurant to hear and join in. Though he faked exasperation, as he sometimes does, his failed attempt at hiding a smile showed that nothing could ruin the mood.
Dinner was over too soon but we weren't any less cheerful. Bags holding leftovers in hand, we made our way back to the hotel, our laughter filling the subway and our smiles bright enough to outshine the lights of Times Square.
March 17, 2016 – The New York Times Magazine: A Place in the Newsroom
By Lael Tate | Photo by Finn-Hawley Blue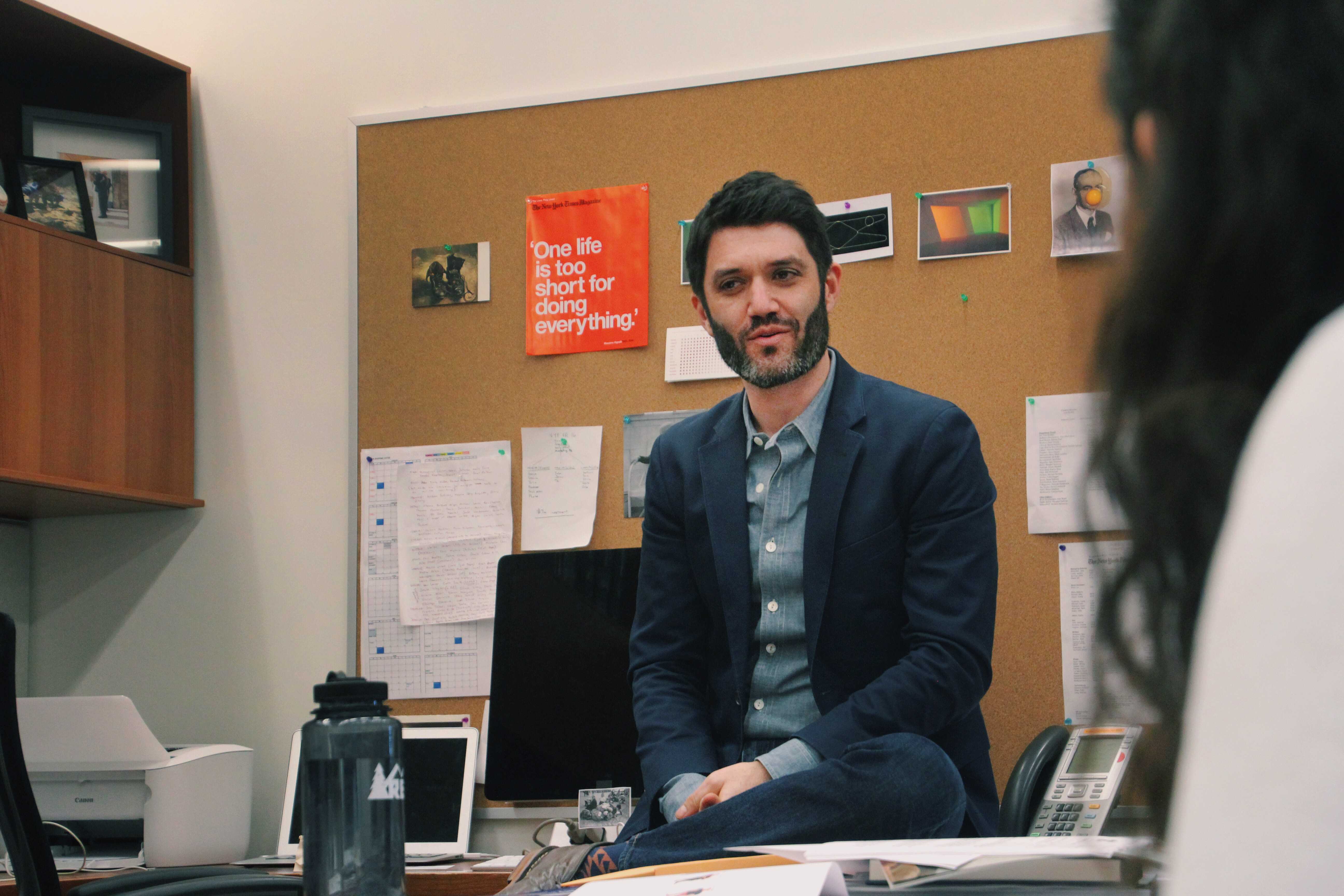 I was sitting on the wooden arm of a chair in the office of Jake Silverstein, the editor-in-chief of the Sunday New York Times Magazine. Our class of nearly two dozen crowded into the small room, paper and pens in hand, ready to take down notes.
But what happened next surprised me. We had a conversation. Silverstein asked us to critique the re-launch of his magazine's layout last March and how we thought virtual reality could grow in the future. I asked him which past magazine covers he thought were unsuccessful and he took out a stack and started flipping through them. This worked because of the colors, he said. This cover photo was a mistake. And so on.
For a second, I forgot that we were in high school and he was an editor for one of the largest news publications in the world.
This is what journalism does. It connects people, and puts everyone on the same level. This is why I love it. No matter who you are, you can give it a shot and find a place in the newsroom.
March 17, 2017 – An Exhilarating Atmosphere
By Callie Quinn-Ward | Photo by Finn Hawley-Blue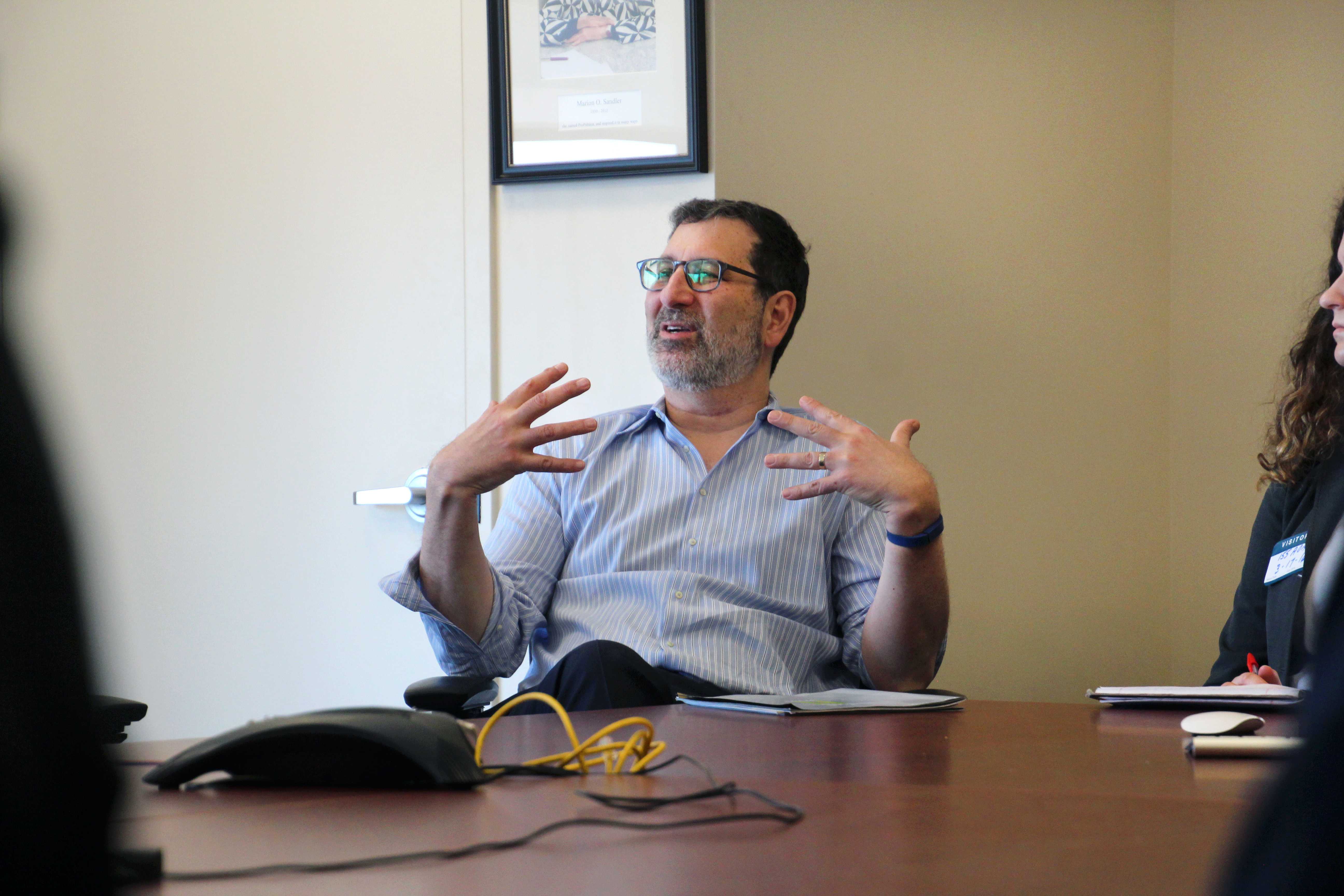 As I entered ProPublica's office on Avenue of Americas, it quickly hit me that this space was not nearly as sleek or glamorous as what we had seen at the New Yorker the day before. It didn't boast a skyline view or spacious cubicles. However, it held a charm of its own. Scribbled writing covered the beige walls; papers were thrown over desks; and hardworking journalists buzzed about.
ProPublica is an online investigative journalism collaborative. Its mission is simple and straightforward: To expose abuses of power and betrayals of the public trust by government, business, and other institutions, using the moral force of investigative journalism to spur reform through the sustained spotlighting of wrongdoing.
Steve Engelberg, ProPublica's editor-in-chief, led us into a cozy conference room. His laidback introduction set the tone for the rest of the meeting. As he elaborated on what ProPublica does, I began to grasp how important long-form investigative journalism is in our world today. He told us stories of masterful investigative pieces that created an impact felt across the country.
For the first time in my life, I felt as though journalism could be a suitable career for me. I've always wanted to do something I love while inciting change. Working at an organization like ProPublica may provide just that. Engelberg's passion for his job was palpable and his stories were profound. The two hours spent there flew by, as we asked question after question, eager for insight into his expertise.
Packing into a stale-smelling elevator as we made our way out, I meditated on something Engelberg had said, over and over: "Truth makes a difference."
It will be a few years until I start a possible career path. But I will strive to live by that motto and shine light on injustices I encounter in my community as a journalist for Grant Magazine.
March 16, 2016 – The Color Purple
By Eliza Kamerling-Brown | Photo by Cassius Pettit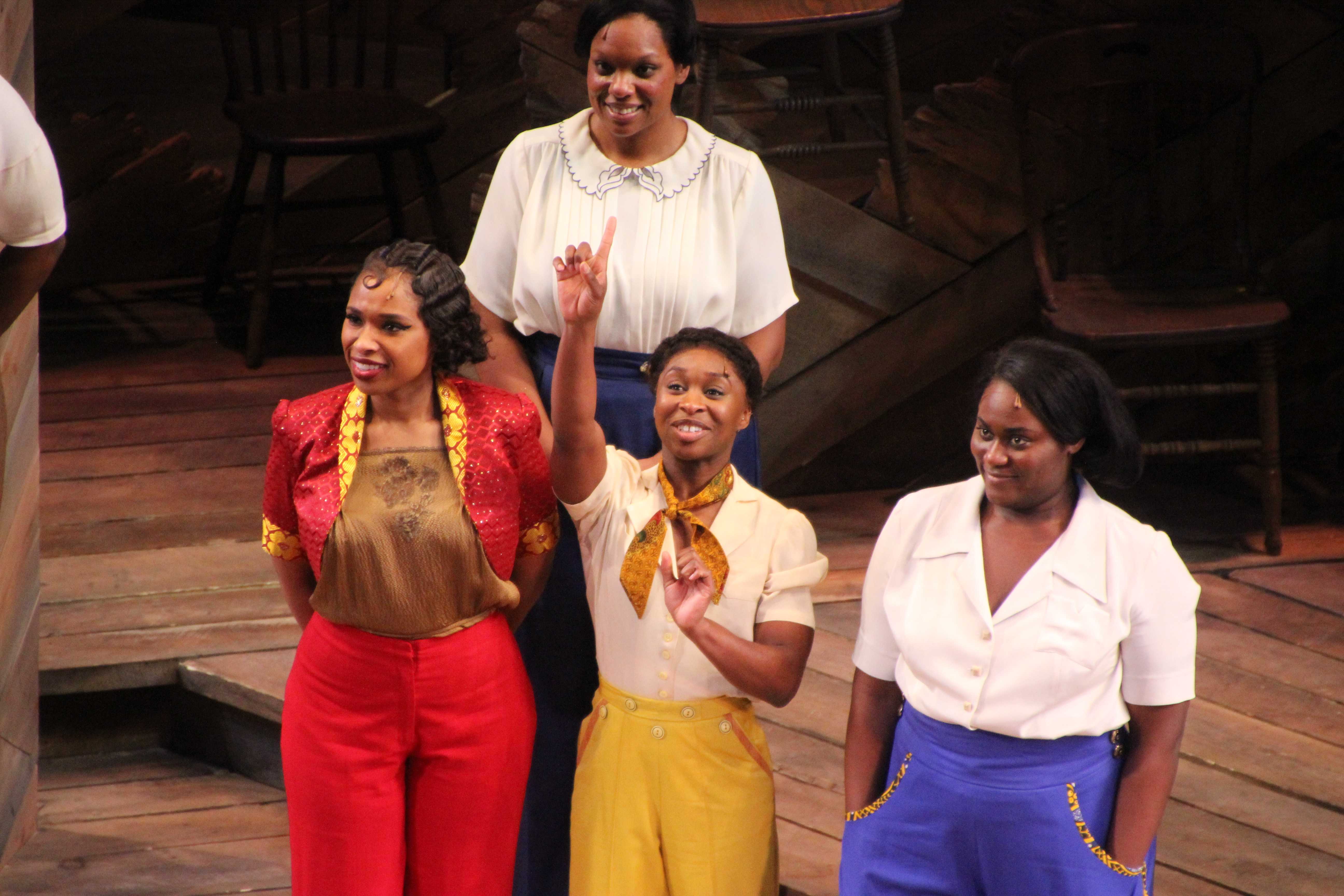 It's not even the end of the show and every person in the audience had already risen for a standing ovation. We tried not to let our claps and cheering drown out the vocal performance before us, but that was impossible. Cynthia Erivo's voice reverberated through the floor.
Last night, our team had the chance to see The Color Purple on Broadway. Being both an actor and a fervent admirer of Alice Walker's work, I was eager to see how such a paramount piece of literature would be translated on the stage. What I saw blew my mind.
Infused with a cast for the ages, including a mix of both well-known and obscure performers like Jennifer Hudson and Danielle Brooks, the show easily transcended theater. Rather, the narrative of black women in America was portrayed with visceral and unflinching power.
The story intimately follows the life of a woman named Celie who struggles to gain agency of her own body and spirit. Seeing the real-time manifestation of Walker's themes of womanism, strength and sexual awakening come to life onstage was both a physical and a mental experience. There are hardly words to describe it.
I was absolutely speechless. I had to walk a few blocks in silence afterwards in order to process the musical masterpiece we'd just witnessed.
March 16, 2016 – Dreaming the Future: A Visit to The New Yorker
By Tess Waxman | Photo by Finn Hawley-Blue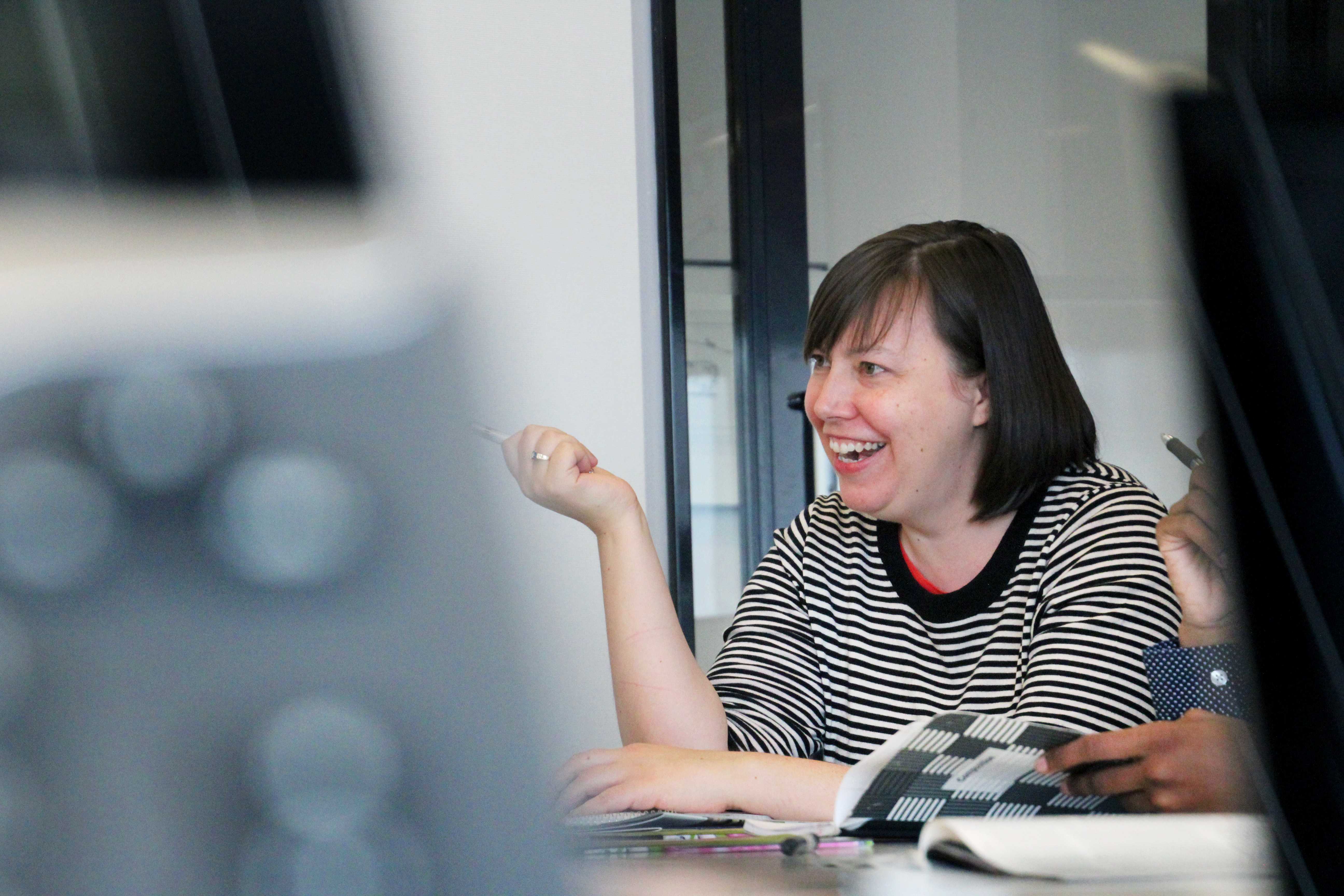 My stomach dropped as a crowded elevator blasted off to the 38th floor of the One World Trade Center. My heart pounded as I looked down at the bustling city below from one of the many floor-to-ceiling windows featured in The New Yorker's minimalist office space.
My nerves nearly got the best of me. But I had to gather myself and internalize things when I spoke with legendary journalist Adam Gopnik and roving cultural reporter Sarah Larson. In short, Grant Magazine's visit at The New Yorker was nothing less than inspiring.
This was my second trip to the famous magazine's headquarters. Yesterday, I was reminded of how amazing the process of putting together a large magazine really is.
We spent more than two hours learning tips for future interviews, stories and adventures in the field of journalism. I wrote feverishly in my notebook, determined to get every last pearl of wisdom down. Larson stressed the importance of following your passion. Gopnik gave us a history of the acclaimed magazine. We even got a surprise visit from David Remnick, the editor in chief.
But as we took a tour around the modest one-floor office, dominated by age-old literature that reflects journalistic pioneering and signature cartoons line the walls, I was able to step back and think about how amazing it would be to have a future in that building, pursuing high profile stories.
Who knows where the world will take me or what I'll end up doing, but I won't have any complaints if I land on the 38th floor.
March 16, 2016 – Meeting Ozier Muhammad
Postcard and photo by Cassius Pettit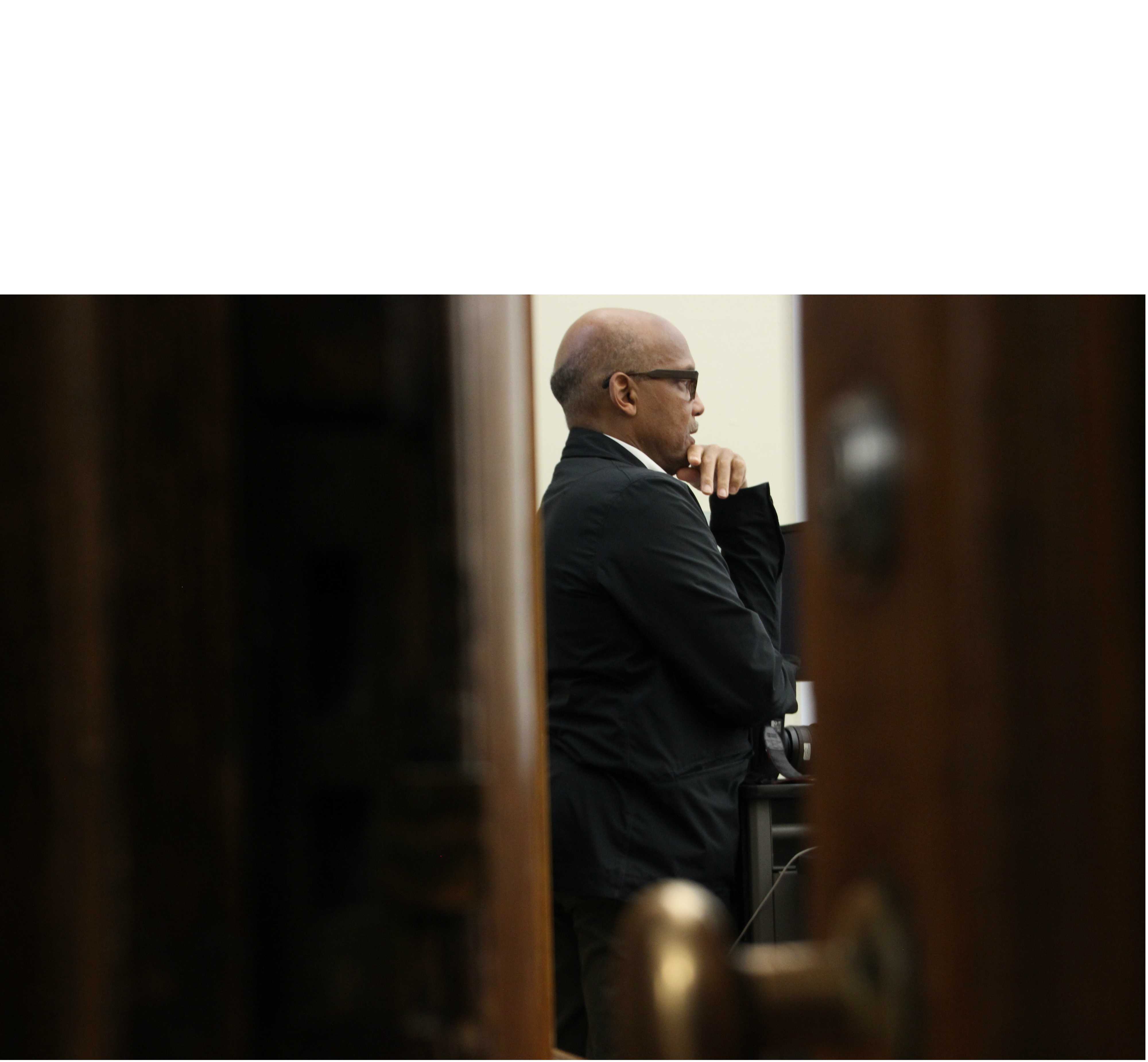 I am a photographer and videographer, but only on rare occasions do I meet professionals in my fields of interest. Today was one of those occasions.
We all packed into an empty room at Columbia University and waited eagerly for our guest – Ozier Muhammad – an award winning photojournalist.
He's worked for the New York Times and won the Pulitzer Prize in 1985 for the coverage of the plight of the hungry in Africa.
I was assigned to stand outside the elevator to show him to our room. Before the door opened, I practiced in my head how I would introduce myself. "Hi, I'm Cassius Pettit. I'm on Grant Magazine. It's really nice to meet you." I said it to myself again and again, while nervously twitching my hand.
DING.
The doors slid open and he stepped out. He was younger looking than I had expected, dressed business casually in a dark blue sweater. Quickly, I shook his hand and guided him down the hall.
Sitting in a room, face to face with someone whose job you hope to have someday is an incredible opportunity. He told us that he started photography when he was my age, which made my goals seem more in reach.
He talked about his work and what had helped him to develop his skills and techniques. He showed some of his photographs from the work he did in Ethiopia, Haiti, Iraq and South Africa. Photo after photo of emotional children orphaned by natural disasters to street life captured from all angles.
After he finished, we showed him the magazines we've produced this year and he gave us feedback. It was an honor hearing a professional compliment the magazine as a whole and some of my work specifically.
I took some pictures of him and at the end, he took a group photo with all of us.
He was so down to earth and the conversation we had with him gave me a perspective on photography that I couldn't get anywhere else.
March 15, 2016 – End of Day One; New Beginnings
By Charlotte Klein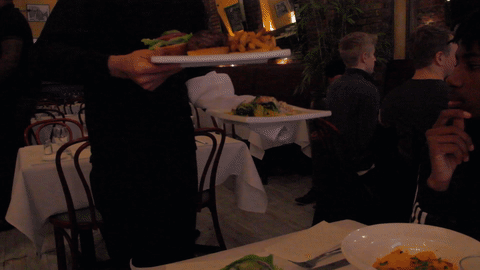 After arriving in New York, I lost all sense of time. Time zone changes and hasty naps on the airport shuttle and in the hotel lobby skewed my view. Was it bedtime? Lunchtime?
Waiting for the check-in time for our hotel rooms seemed to take an eternity. Eventually our motley group, trying to stifle yawns and concealing purplish under-eye circles, took our first subway ride of the trip to Harlem.
We stood out with our hair in different stages of disarray, but for me it didn't matter. It's my first time in the Big Apple, and I wanted to absorb as much of this city's idiosyncrasies as I could, despite my level of exhaustion.
The crush of people we encountered on the streets and the subway was almost overwhelming. It seemed like everyone else knew how to navigate the endless concrete but us. I felt a little like an outsider.
But our last stop in Harlem changed this feeling. We finished out the evening with dinner at Chez Lucienne, a French Harlem bistro.
With a distinguishable red entryway, Chez Lucienne's interior is French décor with a signature New York twist, including signed Broadway posters and celebrity headshots. Gigantic, gilded mirrors cover the walls. Two long tables had been fully set and covered in white cloth to welcome our large party.
Dinner was in three courses: appetizer, main entree and dessert. Each dish was better than the last but conversation prevailed. It offered a much-needed time of relaxation, eating and introspection.
While I sat eating one of the best salads of my life, the reality of being in New York really sank in.
We're here to learn and delve into the journalistic field. We have a packed itinerary, and I'm excited for the rest of this trip and the relationships I will continue to build with my teammates.
March 14, 2016 – Departure
By Blu Midyett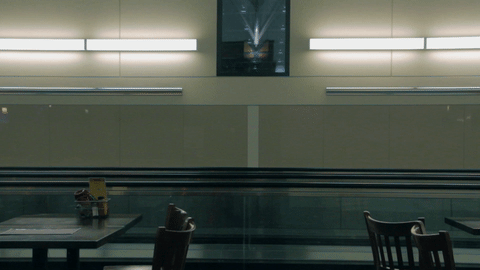 Our trip to New York City didn't seem real until I stepped onto the retro style carpeting of Portland International Airport. My friends and classmates stood in a bunch, a sense of eager excitement radiating from the entire group.
As others waved goodbye to their families, I stood next to my exuberant mother, the only parent chaperone on the trip. I couldn't have been more thrilled. The next eight days are packed with trips to national publications, a Broadway play and late night excursions to Times Square.
This trip, from my experience last spring, is meant to give us a broader and more in-depth understanding of the world of journalism, and by all means it does that. But it also gives us something more; it makes us as a staff a complete family.
All the busyness and craziness of magazine is put aside for a few days and we get to fully experience each other's presence. That is truly special and by far my biggest take away from last year. When I sat in the airport, I couldn't help but think how this trip will change the inner relationships of the class. I can't wait to find out.