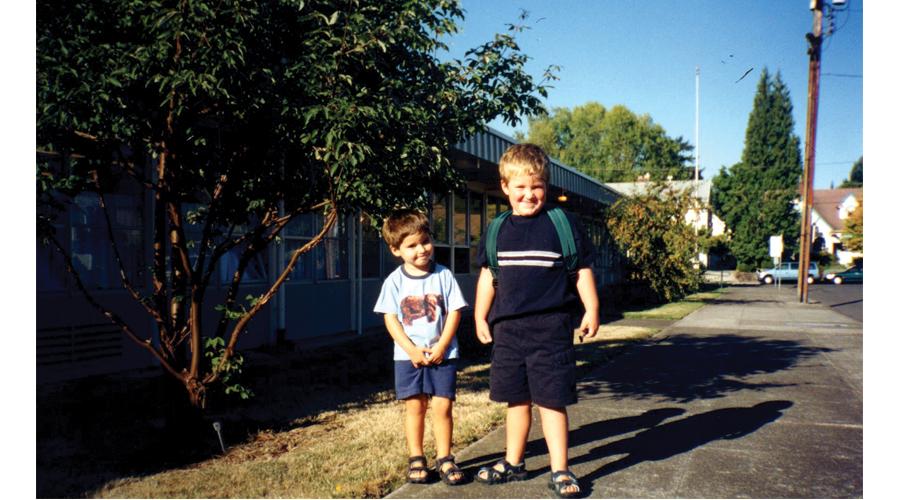 Henry and Harrison on Harrison's first day of Kindergarten.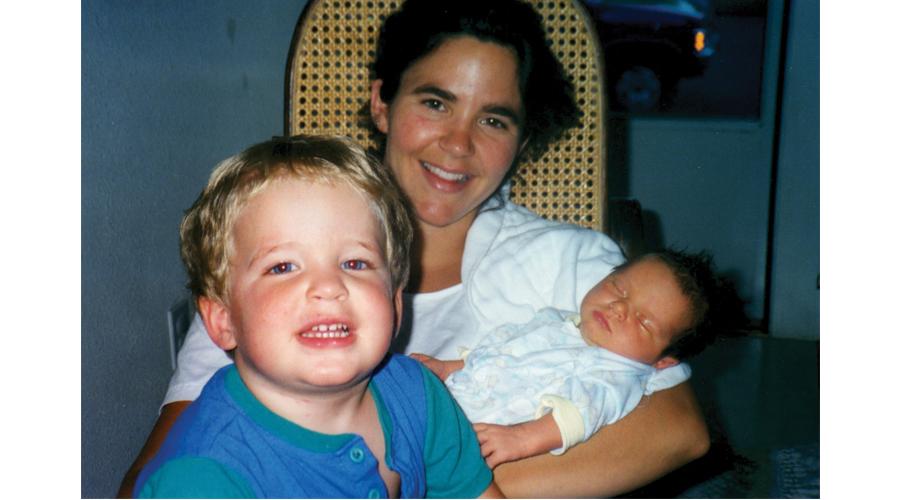 Harrison, Kim and Henry when he was born.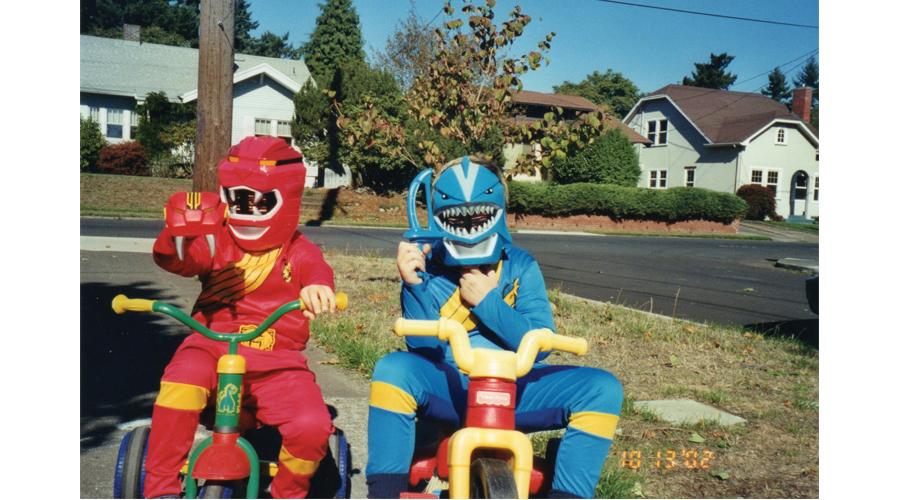 Henry and Harrison as Power Rangers.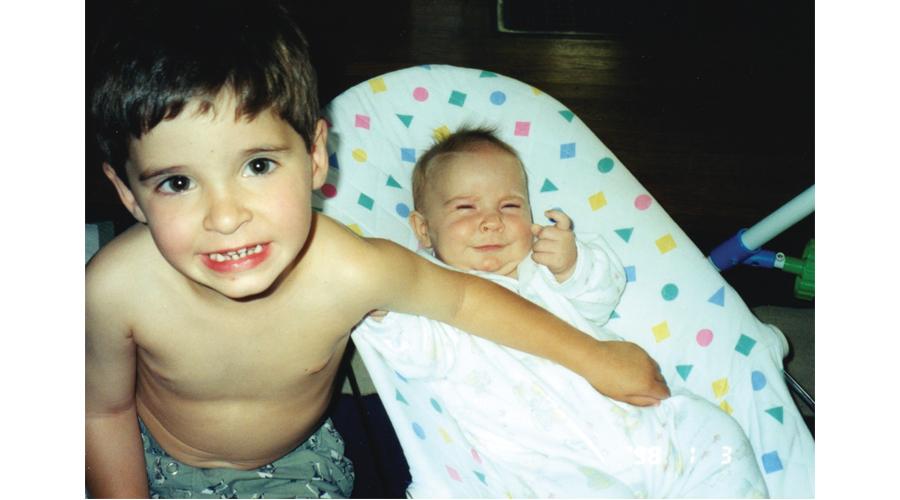 Henry Soltvedt and his little brother, Hayden.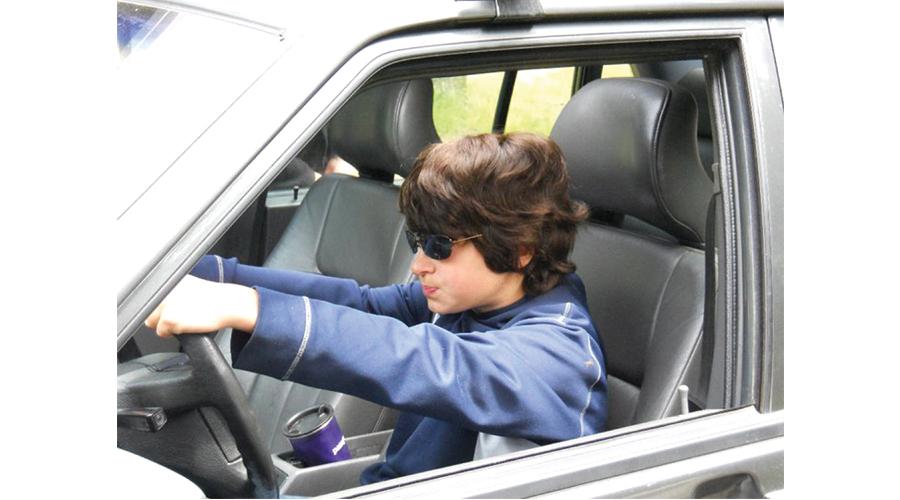 Soltvedt was always adventurous. He wanted to drive at age 11.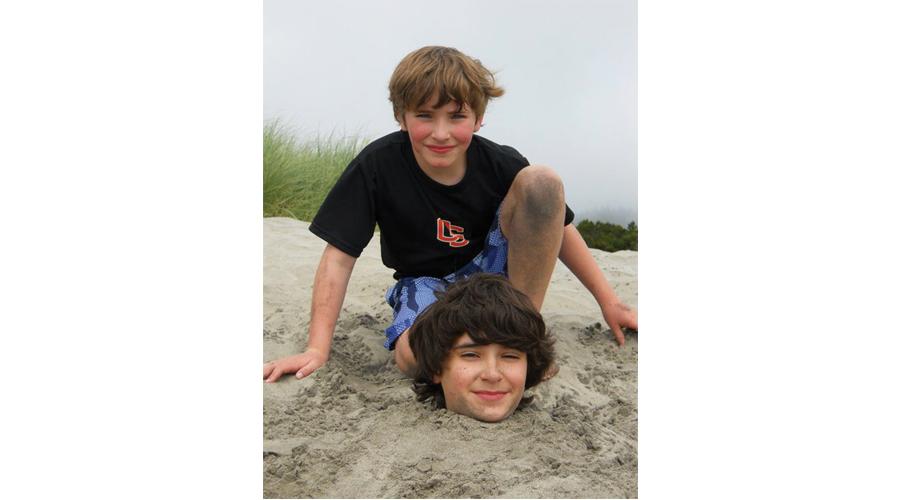 Hayden and Henry on one of their annual beach trips.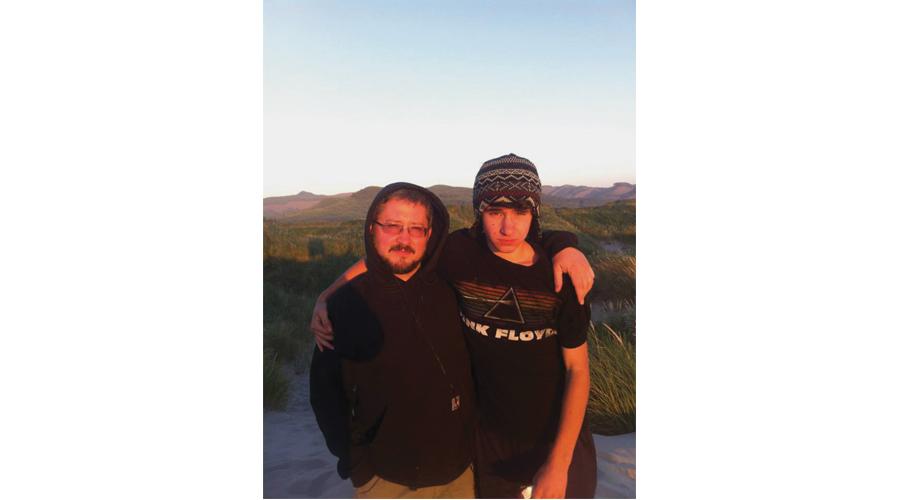 Harald Soltvedt and Henry last summer at Nehalem Bay.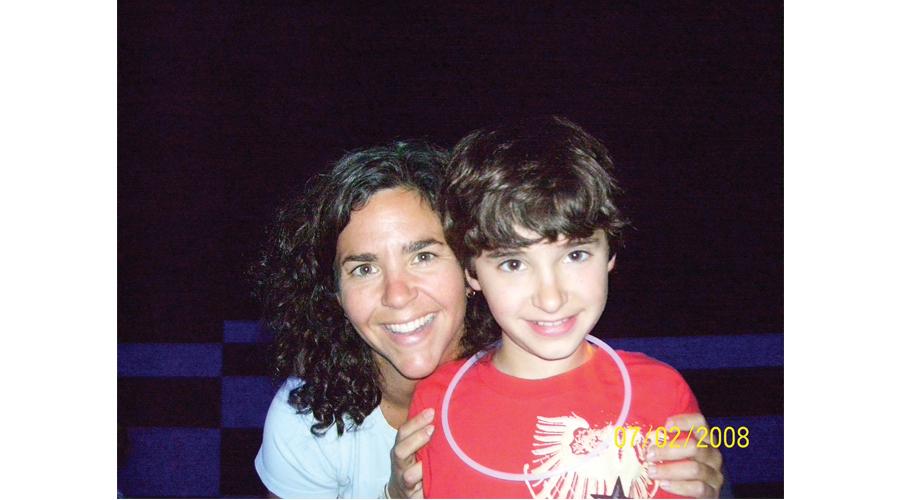 Kim Soltvedt and Henry at a bowling party in 2008.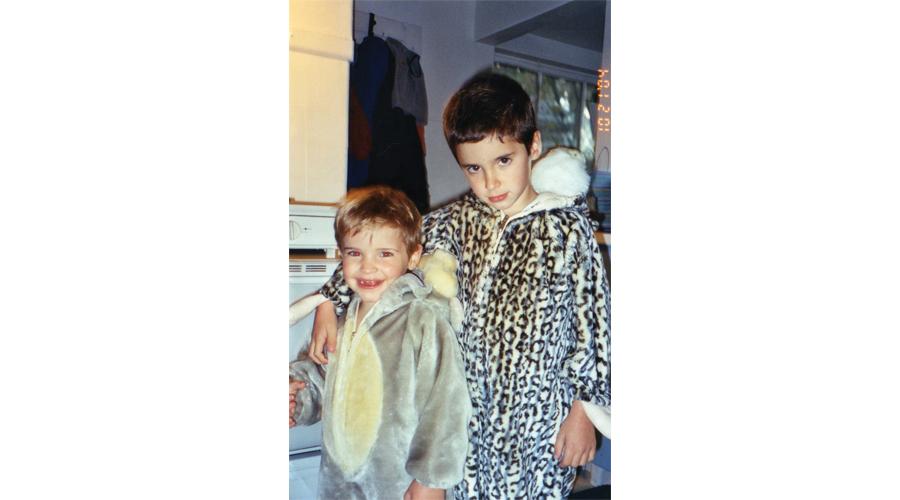 Hayden and Henry.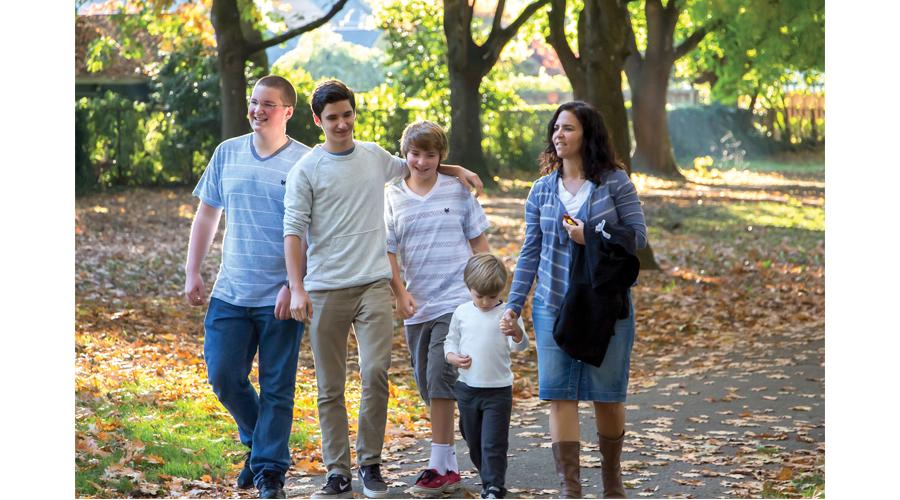 Family portraits in Wilshire Park in October 2013.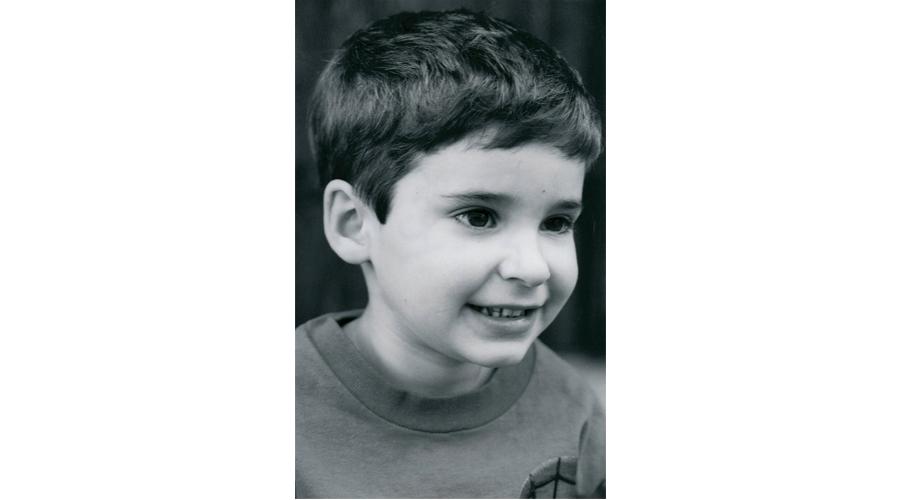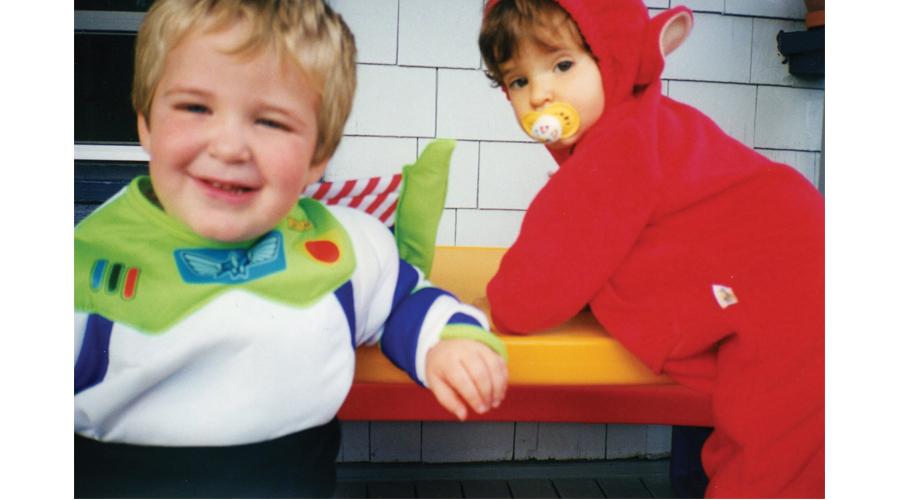 Harrison and Henry on Halloween.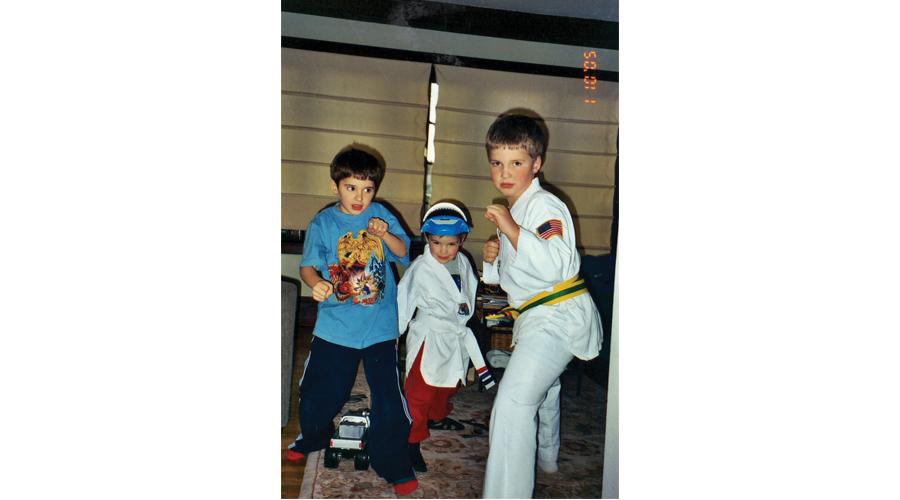 Henry, Hayden and Harrison.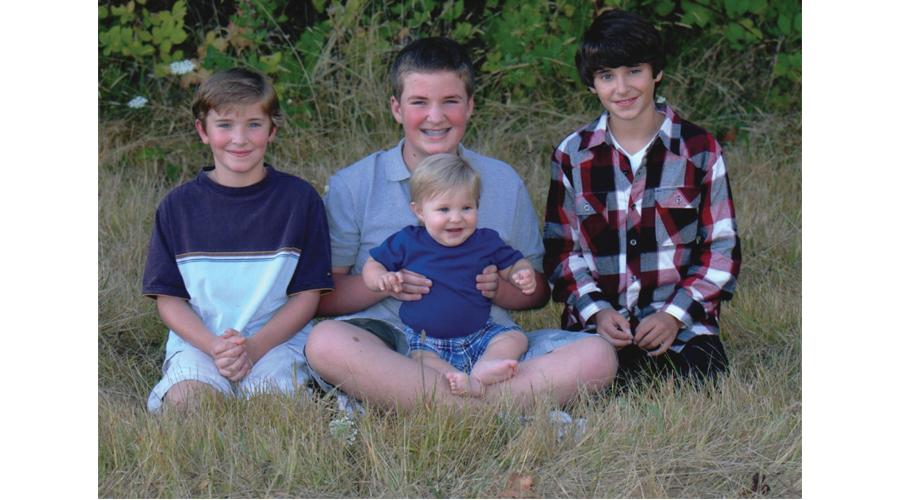 Hayden, Harrison, Zack and Henry.
As a kid, Henry Soltvedt was rebellious. He was never afraid to try new things, and he almost never thought about the consequences of his actions. "He would just go for it," remembers his mother, Kim Soltvedt.
Things didn't change much as he got older. He was an avid longboarder who was always the first person his friends would ask to try a new and dangerous stunt. He never said no. "He was a risk-taker," says friend Ethan Paul, a Grant High sophomore.
Others remember the Grant sophomore as a loyalist. He made friends a priority and never passed up an opportunity to spend time with them. "He was always ready to do something," says Isaac Justice, sophomore. "He was always there."
That is, until Friday morning on March 7. Soltvedt didn't make it to school that day. Instead, he tried to end his life. He was rushed to a local hospital and placed on life support. Two days later, he died in the intensive care unit. He was 15.
Soltvedt's death sent shockwaves through Grant as the community struggled to come to grips with how the boy whom everyone described as "so happy" could meet such a tragic end. It also has forced school officials to re-examine how they address mental health issues with students and raised questions as to why someone so young would commit suicide, leaving behind a family and friends to struggle with what happened.
Throughout his teen years, Soltvedt dealt with many of the same pressures a number of young people face around drugs and alcohol, romance and low self-esteem. He also came from a split family, which had its own added challenges. At times, his parents worried about how he dealt with it all.
Two months later, his family continues to try to cope with the loss. Family members say the best they can do is take it day by day. "I miss him every day," says his dad, Harald Soltvedt.
"I miss him every day." -Harald Soltvedt
Kim Soltvedt is still trying to gather herself. She leans on the years of experience she has as a high school counselor, working with hundreds of kids each year. "Looking back on it, I think I was a little unreasonable," she says. Her head is filled with dozens of "what ifs" and a stream of constant wondering – like any parent would – if she did enough for him.
Henry Soltvedt was born Aug. 5, 1998, the second child of Harald and Kim Soltvedt. "Henry was just born difficult," his mother remembers. "The minute he came out, he cried for three days straight."
His father remembers his son's temperament: "As soon as I cut the cord on Henry, it was on," his dad says. "He was a firecracker."
Harald Soltvedt describes his son's upbringing as normal. He was always active and was close to his older brother, Harrison, now a Grant senior. They were "peas in a pod," Harald Soltvedt says.
The family took frequent trips to the zoo and during the fall went to the pumpkin patch. In the summers, they loved riding bikes outside their Northeast Portland neighborhood, swimming at Grant Pool and going on an annual family beach trip to the Oregon Coast. "They loved it," Kim Soltvedt says.
Henry Soltvedt was creative and loved doing things with his hands. Legos were always scattered across the floor of their old house. "I can't tell you how many times I almost broke my foot 'cause of Legos," his dad remembers.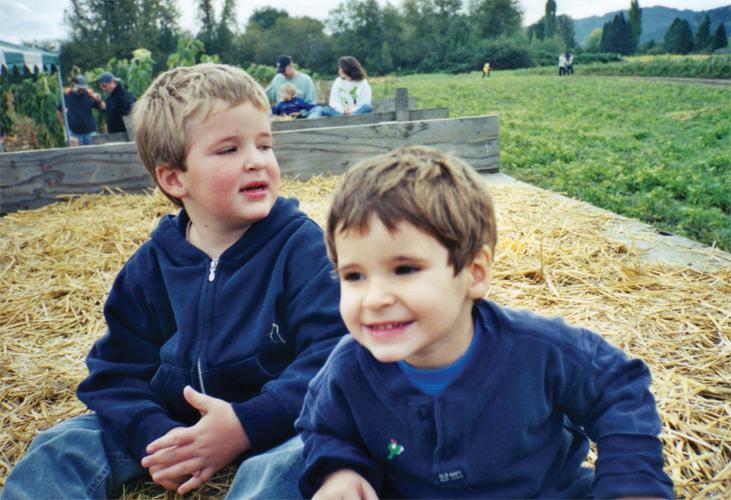 He took an OMSI clay animation camp three summers in a row and played the piano starting in the second grade.
A third boy – Hayden – was born when Henry Soltvedt was three, and they were immediately very close. The younger child didn't learn to talk until he was three or four, so Henry Soltvedt took on the job of his interpreter. Their dad remembers the two brothers sitting in the back of the car, and when Hayden would say something unintelligible, his brother would step in to explain. "He was always a really good big brother to Hayden," his mother says. "Every picture I have he's got his arm around Hayden. It's really sweet."
When Soltvedt was five, his parents got divorced, but it didn't faze him much. He was still adventurous. At amusement parks, he and his brothers would wait in line for hours to go on the rides – but they would get to the front and his brothers would get scared. On a trip to Disneyland, Soltvedt tackled the infamously scary Matterhorn ride alone, twice. "He was fearless," Kim Soltvedt says.
He always wanted to do "daredevil stuff," as his father puts it. He swam in the deep end of the pool before he even knew how to swim and wanted to drive when he was only 11.
As a student at Beaumont Middle School, Soltvedt developed a love of long boarding down the large hills at Mt. Tabor in Southeast Portland with his friends. In the summers, they would go three or four times a week. "We almost died like 20 times," Paul says.
Soltvedt wanted to play the drums in the school band after taking several drumming lessons. But there were already too many kids on that instrument. So the band teacher assigned him to the trombone. "He did that willingly. He was actually really good at it," Kim Soltvedt says.
He continued playing the trombone until his freshman year. He also played the acoustic guitar. "Every music teacher has always told me he had a great ear," his mom recalls.
He developed an interest in running, joining the youth team for Foot Traffic. "I've never seen a kid run so fast," says his dad.
At Grant, he joined the cross-country team freshman year. Justice remembers the kid who came up to him at a summer practice and said: "Hi, I'm Henry. It's nice to meet you."
"I didn't have to introduce myself. He came to me," says Justice, noting that it's rare for a high school student to do that.
On the cross-country team, Soltvedt was "always the one in the lead." Justice remembers trying hard just to keep up with him on their frequent runs to Laurelhurst Park and back.
In the spring, Soltvedt was a sprinter on the track team. "He had a big upside and a tremendous room for growth because of his frame and his form. He had natural running form, which is something that is rare," says Karl Acker, the Grant sprinting coach.
Acker convinced him to try out for the junior varsity football team last summer, and he made it. "I like to think I had something to do with him trying football," says Acker. "I put a lot of pressure on him, talking to him every day about how good of a football player I think he might be."
Harald Soltvedt is a big football fan, and he and his son would often watch games together on Sunday nights. Soltvedt knew the game well, but had never played it before. He worked hard during the season, started a game and even had an interception. He also snowboarded for two years.
Sophomore Lauren Wood met Soltvedt two summers ago through a group of mutual friends. But they didn't become friends until last fall. Being a transfer student from Central Catholic, Wood didn't know many people in the beginning of the year but was in a history class with Soltvedt. "He was super funny," she says. "He was the only reason I went to that class."
When Wood performed in the One Acts in October, Soltvedt was her biggest fan. He came to every rehearsal and performance she was in. "I've never had like a student or peer who was so excited to see me perform," she says.
Each night after the show, the two would walk to QFC and buy a large bag of Flamin' Hot Cheetos and some Herbert's Lemonade. Then they'd sit somewhere around Grant or the Fernwood campus and talk for hours. Wood says their conversations began with something simple but would transform into deep and philosophical talks about their lives. "He was there for me and I was there for him," she says. "His words of wisdom helped me."
Wood remembers one time when they were walking around Grant, he dropped all of his stuff and just started running. "He ran so fast," she remembers.
After running around the track, he was back. "I feel 100 times better now," he told her.
He had a large imagination and loved to do art. "I think he would have been an incredible artist," Harald Soltvedt says. He loved to draw and play with clay, and he aspired to be a graphic artist when he grew up.
"He never wanted to take an art class because he didn't want to be told what to do," his mother says. "That was Henry."
In early January, Soltvedt wrote Wood a song about their friendship. She remembers flipping through the black composition book it was written in and seeing his drawings of giant creatures and realistic-looking people. "It amazed me that all of this stuff could come out of his head," she says.
"It amazed me that all of this stuff could come out of his head." -Lauren Wood
He also liked writing. He was planning on writing a book about his life, but only the introduction was ever written.
Over the past few months, Soltvedt took and passed his Portland Parks lifeguard and swim instructor certification classes. He hoped to work at Grant Pool this summer, where he had taken swim lessons and swam on the city swim team for a few years. "It would've been the perfect job for him," Kim Soltvedt says, adding that they had just submitted his application.
His friends describe him as thoughtful and trustworthy. Justice says he could tell him anything, and he would know Soltvedt could keep his secret. "He's like my only friend that would keep quiet," Justice recalls of Soltvedt.
His humor was another thing that set him apart. "His dad is really funny. I think he had his dad's humor," his mom says.
Ethan Paul describes Soltvedt's humor as "crude, crass and incredibly intelligent." He was always making jokes, commenting on stuff so simple and silly that it was hilarious.
His parents say he had big plans for after high school. He wanted to be an artist and travel the world. He was obsessed with the sports car Audi R8 and had plans to buy one when he got rich. "He wanted one so bad," his dad recalls.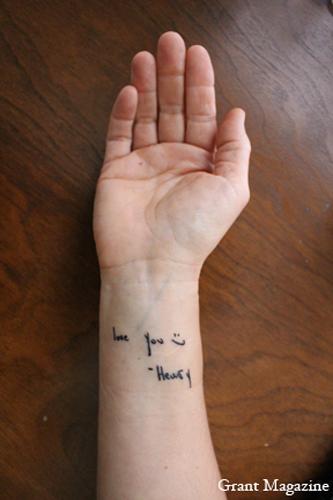 But the creative and ambitious side began to give way to deeper issues in the last few years. Looking back, his mother thinks he was clinically depressed, but it was never diagnosed. "I think he was like majorly depressed," she says. She thinks if she had gotten him more help or put him on antidepressants, this would have been avoidable. "He didn't give me enough time to help him," she says.
Friends and family say he began talking cryptically about suicide. Sometimes, he would joke about it. Whenever he clashed with either of his parents, he would end conversations with: "Fine, I'll just kill myself."
"He was focused on death a lot," his mother says.
Last January, she says, he told his mother he was going to throw himself in front of a bus. She took him to the emergency room to get a mental health assessment. She says they talked with a doctor about depression and made a safety plan for when he was feeling this way. "We should've started medication that day," she says now.
Within the last few months, his family thought he might be getting better. They never thought he would take his own life. His father spoke to him about his issues and always told him suicide was not the answer. "I always stressed (that) like it was going to get better," Harald Soltvedt says.
The last time he saw his son was a week before he died. He remembers the day fondly. The two spent the rainy day together. He took his son to get a haircut and they made burritos for dinner. "He loves my cooking," Harald Soltvedt says.
That night, he dropped Henry and Hayden off at their mom's house. Soltvedt gave his dad a kiss on the cheek and said goodbye. The last words Harald Soltvedt said to his son were: "I love you."
The week of his death, the Soltvedt home was business as usual. They had just sent in Soltvedt's swim instructor and lifeguard application for the summer. He had gone to track practice and was talking to the coaches about how he could improve his times. On Thursday, he made up a chemistry test. "I don't understand what happened Friday morning," says his mom.
On Friday, March 7, Soltvedt didn't plan on going to school. His mom says he stayed up into the night texting his girlfriend, a student at Central Catholic. The next morning he sent his last text to her, apologizing and saying goodbye before trying to take his own life.
Soon after, the Central Catholic dean of students called Soltvedt's mother, who had just gotten to Reynolds High School where she works as a school counselor. The dean told her they were sending authorities to her home to do a welfare check.
She raced home and arrived seconds after the police. His dad arrived soon after. Paramedics stabilized Soltvedt and took him by ambulance to the hospital. "The looks on everybody's faces did not look good," his dad remembers.
Kim Soltvedt rode in the front of the ambulance and Harald Soltvedt followed in his car. Their son was kept alive on life support. His heartbeat was steady, but he showed no reflexes and his eyes never moved. "I just kept wishing," his mom remembers thinking.
"I just kept wishing." -Kim Soltvedt
Doctors delivered the prognosis: Soltvedt wouldn't survive without the machines that were controlling his breathing. He was brain dead. On Sunday at 12:55 p.m., doctors removed him from life support. The family said goodbye to him and he died.
On the mantle above the fireplace in Harald Soltvedt's Southeast Portland home is a shrine to the son he lost. Sympathy cards and old drawings by Soltvedt sit among vases of flowers, candles and other memorabilia.
Nearby is a small, cylindrical paper box with an image of a rainbow on it that contains a portion of Soltvedt's ashes. It's wrapped in a string that was blessed by the Dalai Lama. At his mother's home, the rest of his ashes are in a marble box with a design of a human turning into a bird. Pictures of Henry Soltvedt – in his Grant football jersey and as a young boy – are on either side.
At a memorial a few days after his death, more than 300 people packed into a church near Grant to hear stories about him. There were more people than seats, forcing many to stand. Friends and family donated money and food to the family to help out. "The outreach was wonderful," Harald Soltvedt says. "I can't thank everyone enough."
Kim Soltvedt agrees. "People were so sweet," she recalls.
The family has taken up going to meetings every other Tuesday at the Dougy Center, a place for grieving families to gather for counseling and other services. The meetings have been tough, but wonderful for healing, says Harald Soltvedt.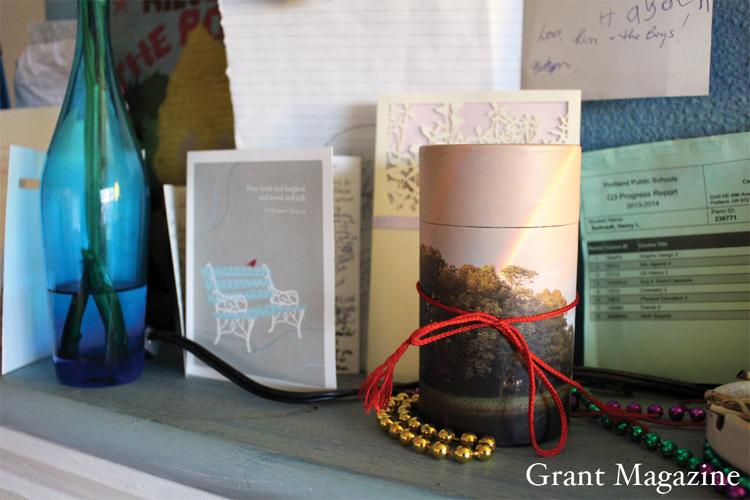 His mother says driving by Grant each day is a struggle for her. She sees the groups of kids going out for lunch and thinks: "He should be there with you guys."
Friends of Harald recently ordered the family a rock with Soltvedt's name and the phrase "Sleep in the stars" engraved on it. The original plan was to take the rock and leave it on the beach. But Harald Soltvedt says he's not ready yet to part with it.
He remembers the last beach trip to Nehalem Bay he took with two of his sons last year. Henry Soltvedt was flying a kite and being blown around by the wind. Hayden, who was 11 at the time, ran around him. Harald Soltvedt captured the moment on his phone, and the grainy video shows a family at peace.
They stayed in a yurt, spending their days running around on the beach, eating good food and talking around big campfires each night. "Henry couldn't get enough of the place," his father remembers.
The Soltvedt boys are planning on taking their annual beach trip this year back to Nehalem Bay, where they will spread some of Soltvedt's ashes. "We're going to do something," Harald Soltvedt says.
As for Kim Soltvedt, she has dreams of bringing "her Henry" to Hawaii someday. She had already ordered tickets to take her family there in celebration of Harrison's graduation next month, but changed them to go to the East Coast to see her family.
To commemorate her son's death, she got a tattoo on the inside of her right wrist that reads: "love you ☺ – Henry". It came from a note he once left his mother when he was heading out to a friend's house. She took the note to the tattoo parlor and asked them to match his handwriting.
As she contemplates her loss, Kim Soltvedt feels one of the largest problems teens face is the lack of suicide prevention information in schools these days. She thinks kids need to get help, and if people know their friends are going through something like this, they have to reach out to a trusted adult and get help right away. "They need to do more to help kids," she says. "He should have had his life."
She adds that sometimes it can be hard to tell when a kid is struggling, especially with boys. "Some kids look OK on the outside but they are not on the inside," she says.
Harald Soltvedt wants everyone to take away an important message: "We're all human. We're all imperfect. We all feel like life gets too intense," he says.
But no matter what, suicide is not the answer. Harald Soltvedt sits on the couch in his living room, looks up at his mantle and takes his glasses off to wipe away the tears welling up in his eyes. "It's like ending any chance of it getting better." ♦
Read Grant Magazine's coverage of Soltvedt's memorial and the days after his death here. More mental health coverage includes a news story examining the stigma around mental health and an article on how Grant health teacher Natalie Riley is approaching mental health in the classroom.