During a recent lunch period senior Mariella Alvey sits at a picnic table in the Grant community garden. Alvey talks with her close friends as they start to eat their lunches amidst blooming flowers and sprouting greens. Throughout her four years at Grant, Alvey has taken full advantage of the spot's serenity. "It's … really cool to see all sorts of different people from the community coming to Grant to use this garden," Alvey says.
For students at Grant, finding a familiar space around the campus can not only be comforting, but also a way to decompress. In these places, students find peace of mind and are able to escape from the bustle of the school's roughly 1,600 students.
Although every graduating class from Grant has had to leave their favorite spots behind, this year is different. With the remodel beginning in early July, many of these places will be gone forever. The classrooms will be modernized with glass walls, and a sunken commons area will serve as the new gathering spot. In addition, an arts complex will be placed at the back of the school, and a new gymnasium will sprawl across Grant's south lawn.
During the two years of construction, returning Grant students will be relocated to Marshall High School in Southeast Portland, where they will have to adjust to an unfamiliar environment.
The move will also affect many programs currently at Grant. The administration is cutting many beloved classes, like darkroom photography and French.
This year's graduating seniors will say goodbye to their favorite places in the school, and if they return in the future, they will see a campus that is nearly unrecognizable.
Grant Magazine talked to a few seniors about their favorite places at Grant and why they will miss them after the school is remodeled.
Yaw Agyemang, 17
Favorite Location: The darkroom
Next Step: University of Oregon
"On 'B' days I have two classes here … When I'm printing and developing, I spend probably like an hour and a half to two hours (in the darkroom) on a single 'B' day … This class really helped me hone in on my skills and learn the basics before I could do anything else with photography. This class really forces you to know the rawness of the camera before you can do anything else. This, compared to digital … there's such a different learning experience. I feel like with digital you're like cheating the kids out of the hands-on experience with photography and like the basic learning principles of it … It just sucks that the darkroom is going away."
– Interview by Ari Tandan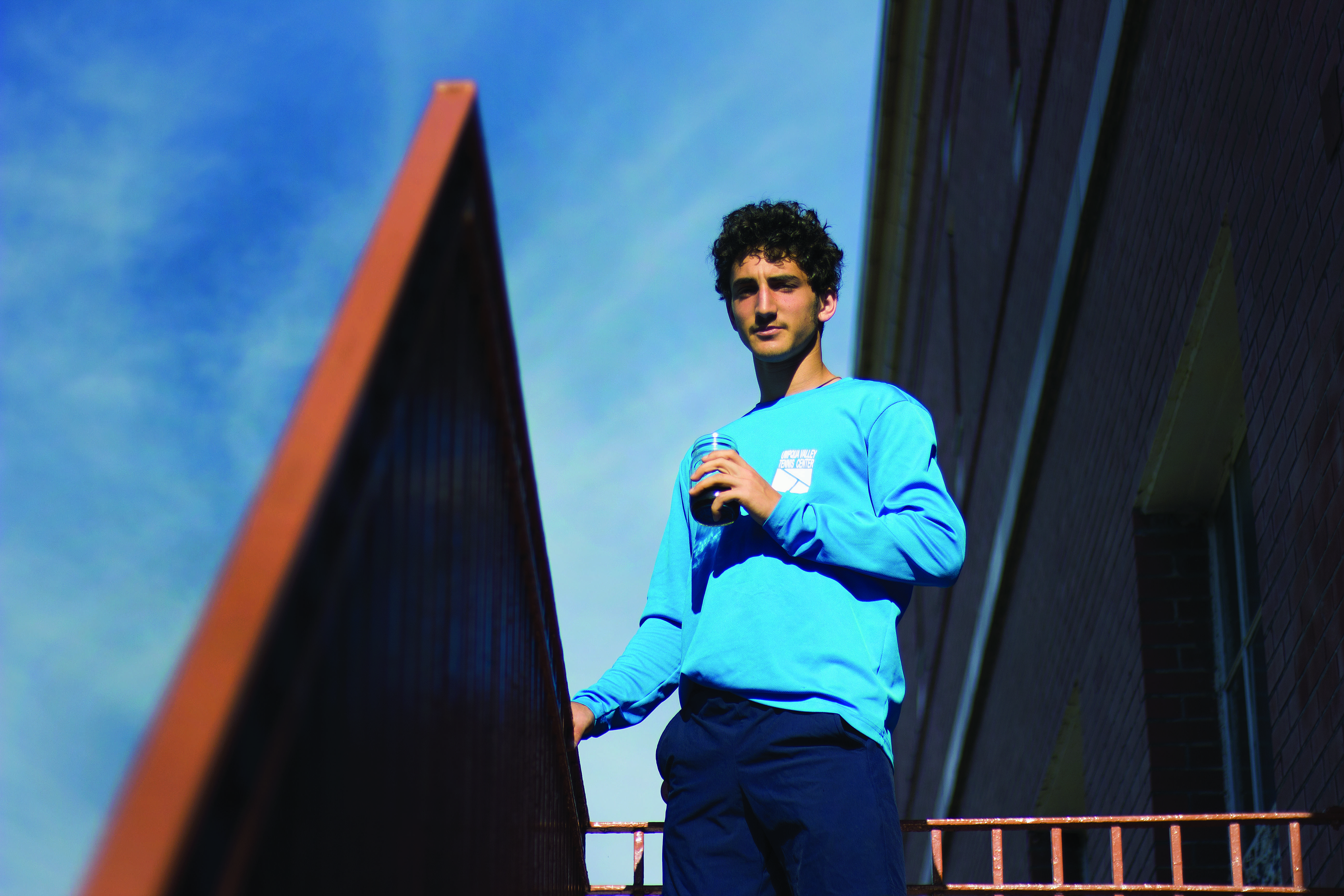 Andrew Finkelman, 18
Favorite Location: Fire escape facing the science building
Next Step: Wesleyan University, Connecticut
"I don't think I discovered this place until sophomore year, and I started eating lunch here maybe once or twice a week, usually when it was nice out. Being on campus, it's hard to find a space where you feel like … you can truly get away, or get some alone time with a friend … I definitely hope that there will be a place after the remodel to find quiet time or space, you know, to get away from people. Whenever I have lunch with new people in school, I'm conscious of everyone saying, 'Oh they're getting lunch,' and thinking that it's a big deal. But up here, it's not like people are around looking at you or listening to your conversations, so that's pretty nice. Up here, I don't have to worry about what others are thinking – I can just be in the moment with this person that I'm with."
– Interview by Narain Dubey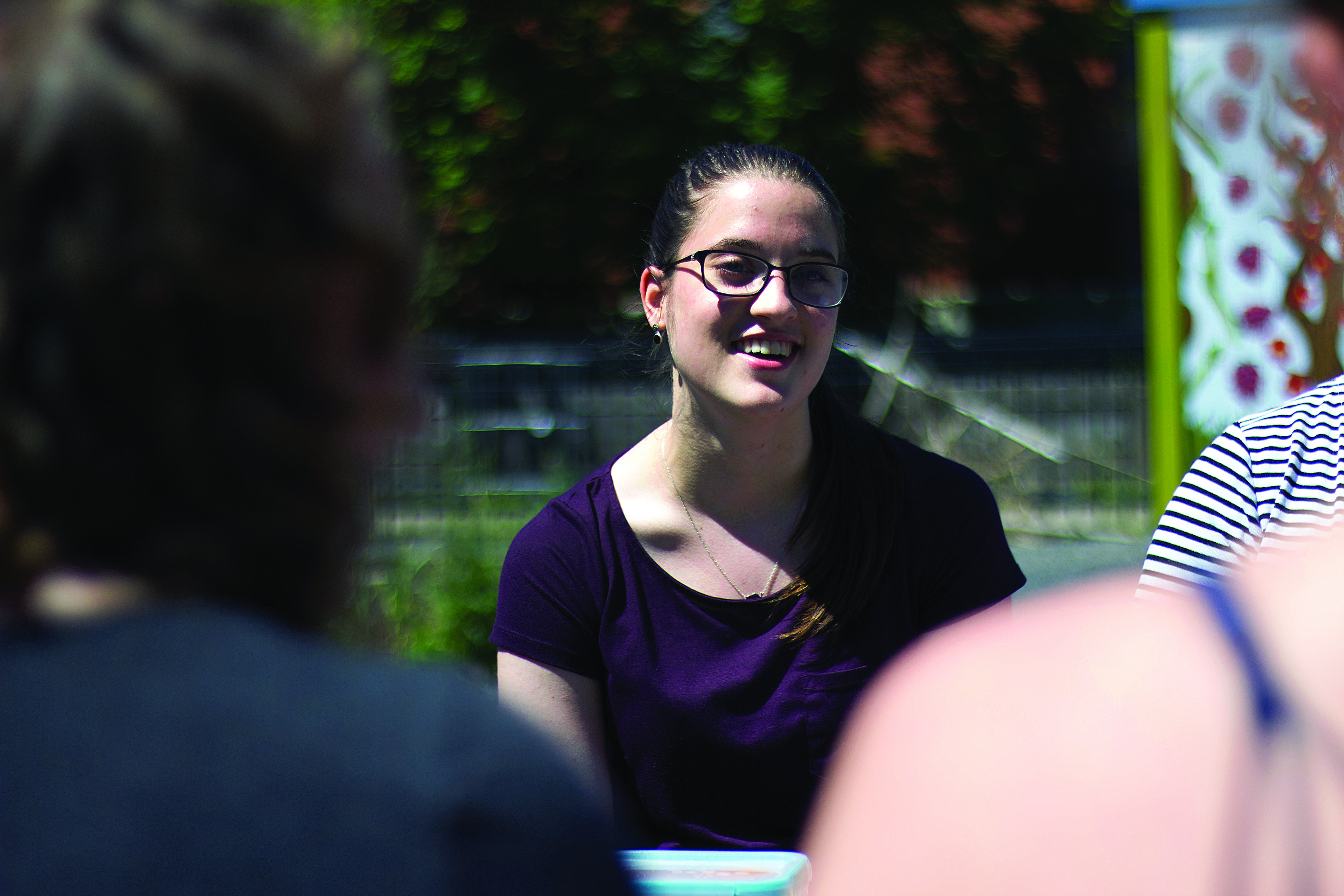 Mariella Alvey, 18
Favorite Location: Community garden
Next Step: Oregon State University
"When it's nice outside, I like to eat at the picnic table with friends. The community garden picnic table is a really nice place to eat lunch when it's sunny because all of the flowers make it feel like you're not eating at school. It's really cool to see all sorts of different people from the community coming to Grant to use this garden. It's great that our school can be a place for people other than students to come to… I don't know if there are plans of keeping (the garden) around or making a new one once Grant is remodeled. I think it's a really great thing for our school to offer to the community, and I hope that we continue to provide this space."
– Interview by Georgia Greenblum
. . .
Lile Kalamafoni, 18
Favorite Location: SEI (Self Enhancement Incorporated) Room
Next Step: University of Utah
"I walked in freshman year during lunch, and there were a lot of people eating and having a good time. Ms. JoVanne Williams introduced herself to me and helped me meet everyone, so I got familiar with the program and with the people. Being in the SEI room, I feel 100 percent comfortable to be myself. It is like a safe space. When I just walk in there, I feel like I am with people I can truly be myself around versus when I am walking around the halls. It's like two separate places, and being in a place with people that I grew up with and can connect to is comforting. I will miss the contact and being able to sit there with your coordinator … I probably wouldn't be graduating if SEI wasn't part of my life."
– Interview by Georgia Greenblum