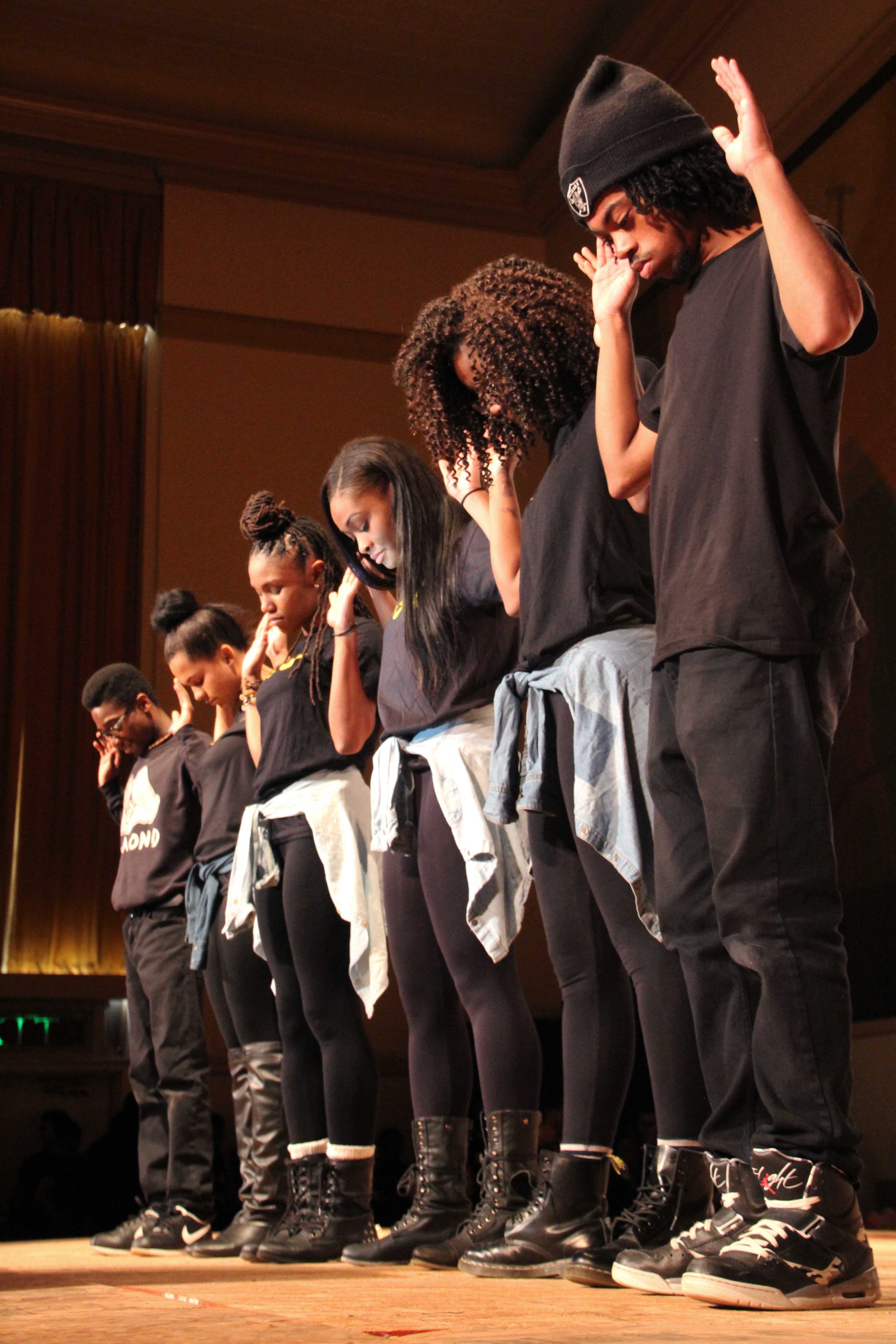 Initially, what is known today as Black History Month started out as Negro History Week in 1925. Historian and Harvard University graduate Carter G. Woodson along with minister Jesse Moorland sponsored the celebration with their organization, the Association for the Study of Negro Life and History. Their original intent was to promote awareness and appreciation for African American achievement as well as the African-American experience. As time went on, this sentiment gained clout as institutions, community leaders, clubs and more recognized the holiday. In
In 1976, President Gerald Ford became the first U.S. president to recognize the holiday and for the first time, the holiday was expanded to a month. At the time when he announced that Black History Month would become an officially recognized holiday, he urged the public to "seize the opportunity to honor the too-often neglected accomplishments of black Americans in every area of endeavor throughout our history."
Since then, there hasn't been a president who has overlooked Black History Month. However, the existence of the holiday does not mean its original sentiment is no longer needed. In the United States today, the very negativity and prejudice Woodson and Moorland hoped to combat are still present and easily heard, as a quick search on any social media platform will prove. Grant Magazine takes this opportunity to discuss the month with a few Grant leaders.
Brianna Hayes, Senior
Grant senior and Black Student Union President, Brianna Hayes, is frustrated that a national holiday is needed to mark black appreciation. "If we're supposed to be this melting pot of a country, why can't it be acknowledged as American history?," says Hayes, "Why does it have to be a month?"
But she still appreciates the sentiment of Black History Month. Although, she's troubled by how some people choose to recognize the month. "We have sophomore history teachers not even acknowledging it," she says.
It brings Hayes, who identifies as African-American, back to times she's seen her culture's history swept to the side. Specifically, an early memory comes to mind when she spoke up to her third grade teacher about how the class had barely spent any time on Black History Month in February. She says the teacher avoided the topic and still neglected to talk about the month.
Although she knows Black History Month is supposed to be a time of reflection and appreciation, Hayes can't help but feel like there is more to be done.
Recently, she saw Selma, a biographical film based the historical civil rights march from Selma, Alb. to Montgomery in 1965. "When I watched Selma, I sat there…taking notes on everything that's still happening today," she says, hoping to bring up many of the points in coming Black Student Union meetings.
Hayes says that the achievement gap that we see at Grant correlates with problems Dr. King faced.
"I just remember Dr. King being told your degrees won't save you," says Hayes. Today, she says that "students that are unintentionally being put under the achievement gap are unintentionally being told that their 'degrees won't save you so don't try'."
But, Hayes knows that the country is closer to equality than it has been in the past and she hopes that black recognition, as well as Native American, Hispanic and Asian recognition continues to grow.
Claudia Ramos-Tetz, Vice Principal
Claudia Ramos-Tetz, who is currently serving her second year as Grant's vice principal, believes that the best way to show others a different side of black culture than what is typically depicted in the media, is to let the students express it. Ramos-Tetz, who is Latina, has a piqued interest in social justice.
"We're so used to our western civilization being the area that we focus our education on, many times its at the expense of silencing the voices of other minority groups."
Ramos-Tetz is glad to see black history month have a place at Grant and hopes to see more students honor their culture and become educated on others.
"I think that us providing the opportunity for students to be able to honor their culture… is a great thing to do and I think that it should be something we do on a daily basis," says Ramos-Tetz.
Teresa Patterson, Senior
Black Student Union Vice President and senior Teresa Patterson enjoys coming together with peers to appreciate black history. Patterson says her favorite part is just "to talk about our history." Which she believes is important because "a lot of my black peers don't even know their history, my parents don't even talk about it I have to ask them" she says.
Patterson wishes to see more out of Black Student Union and the Grant curriculum in regards to Black History Month, she remembers hanging quotes from civil rights leaders around center hall two years ago but feels that this year, aside from the assembly, more of an effort needs to be given to representing African-American culture.
As she likes to reflect upon the struggles of her ancestors and learn from past generations, Patterson believes that Black History Month is a time "to show what we have done and what we have been through… after everything we deserved to be honored," she says.
"The reason that we have Black History Month is so that can look back on the oppression that we have faced and appreciate what we overcame," says Patterson, who feels that the power of the holiday is lost when people do not take full advantage of learning the history.
Karl Acker, Student Resource Specialist
Black Student Union Coordinator and Student Resource Specialist Karl Acker is honored by the solidarity Black History Month brings, but doesn't believe that the month is necessary to honor African-American accomplishment.
"I'm not a real holiday guy, I celebrate life everyday, in terms of black history, I am black history," says Acker, "I exude life I am the poster child for my generation."
Acker wants more kids to appreciate their culture throughout the year and to not wait for an event on the calendar to study their history.
"As a young person growing up in the city of New Orleans, I was empowered to appreciate my blackness — so I see everyday as an honor to represent my people," says Acker, "the good experiences and the bad experiences."
Though racial oppression is not to the degree that it was when Acker was a young man, it is still present in society today. And ss a strong leader at Grant, Acker hopes to instill that sense of self-empowerment into all kids, not just the black community. "It's not just exclusively giving to the black kids or a particular group," says Acker, "So I reach out to everybody that crosses my path because we don't what know tomorrow's going to bring."