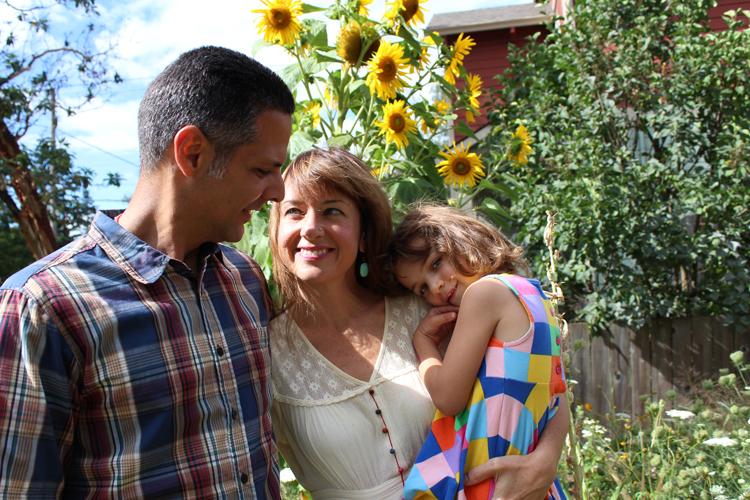 Susan Bartley was 6 years old when she started raising money for the Ethiopian Hunger Crisis of 1984 – one of the deadliest famines in world history.
After spending weeks crocheting 15 unique pot holders to sell, she went off into her neighborhood one late summer afternoon, walking door to door, begging neighbors to support those in need. Some gave her a dollar, others more.
She ended up with $17 – which to her at the time seemed like an incredible amount of money – and made her parents send it off to a local Red Cross.
She didn't know how much it was going to help, but she knew one thing: she couldn't let an issue like that go without getting involved."It was childish, but I couldn't stand the idea that those things were happening and that I wouldn't do something about it," she says now.
Bartley has never stopped advocating for the afflicted.
At Franklin High School, where she taught for 12 years, Bartley created the Advanced Placement Scholars program that helped to close the achievement gap between white students and students of color. In its peak last year, the program had more than 500 kids and 100 percent of the students who joined were accepted into college.
She left last year after creating school-wide rules aimed at continuing to support students of color in upper-level classes. When it came to the Portland School Board, it received unanimous support.
At Grant this year, she plans to keep making strides in educational equity and bring the students of Grant a wider awareness of social injustice. For her, social justice and teaching have been one in the same.
Ray Leary, a friend and work associate, says Bartley has an innate ability to reach students. "Her greatest concern is helping students discover their voice and to then have the courage to use it," he says.
"The student body (of Grant) should be prepared to be inspired, to be challenged and to be affirmed," Leary says.
Bartley was born on Oct. 19, 1978, in Buffalo, N.Y. Her father, John, worked as a painter for a living and her mother, Maureen, was a passionate florist who always brought bouquets home for the family.
Her parents didn't have a television in the house, so along with her older brother, the majority of Bartley's childhood was spent painting, reading and listening to music. Gardening also quickly became part of Bartley's daily routine.
"It was like eating," Maureen Bartley recalls. "It was just something that was a big part of our lives."
Alongside that, activism was brought into her life at a young age. Bartley has pictures of herself at age 2, sitting on the shoulders of her mother walking into a protest. Conversations around race and class were constant in the household.
"We wanted to make sure that they realized that not everyone lived this way," says Maureen Bartley. "I don't think it's a good idea to keep things away from children and not introduce them to the idea that life is different for people in different parts of the world or even in your own city."
When it was time for Bartley to go to school, her parents wanted to make sure there was a strong emphasis on social justice in the classroom. They sent their children to an alternative elementary school called Coalition for Action Unity and Social Equity, or CAUSE, that was located across town.
The school didn't have grades or report cards, and they also didn't have desks – all the students sat on the floor. The teachers held conversations on world issues frequently, introducing topics like Civil Rights and the meaning of race to international conflicts as early as kindergarten.
Bartley says it taught her to recognize the inequalities between her white family and the African-American families in her neighborhood. It also cemented her place in the world of activism.
She began involving herself in social movements from as early as 6 years old. At 10, she rallied against apartheid in South Africa, hanging posters around the city denouncing any company that financially supported that government. Her protesting got to the point that some parents didn't allow their children to spend time with Bartley, believing she was too outspoken.
As a teenager, she jumped head first into the world of hip-hop. She started a job at a local skateboard shop and took on hip-hop dance, throwing parties with local DJs. Sometimes, she even performed. Back at school, she was the leader of the Model United Nations team and co-founder of the poetry and philosophy clubs.
She graduated from high school in 1996 and went on to New York University to study race, gender and sexuality studies. She was taught by some of the most renowned Africana studies professors in the country.
They forced her to fully recognize her position in a society that systematically benefited white people.
When she graduated from NYU, she took a road trip across the country. When she found Portland, she quickly decided it should be her new home.
She went through a job as a life skills teacher for recently released felons and taught at Open Meadow Alternative School for a year. But she realized that her passion for teaching should be taken to the next level.
So with a little financial assistance from her mother, Bartley joined a 15-month masters program at Portland State University. Two years later, in the school year of 2003-2004, Bartley started as a full-time teacher at Franklin High School.
Immediately after arriving, she says she noticed a gaping disparity in the number of students of color in A.P. classes at the school. To her, this was unfamiliar coming from a highly diverse and high achieving high school in Buffalo.
She made it her mission to change that.
During her first few years, Bartley pushed all the students past the limit of what they could achieve by not taking "No" for an answer from a student. Shay James, the former principal of Franklin and a former district administrator, remembers that Bartley never gave up on a student even when most others had. "She is a phenomenal teacher that knows how to reach kids that not everybody is able to reach," says James.
"She believes that all students can achieve in higher level classes, and when I say all, I mean special education students, ESL students, kids of color, everybody," James says. "And she is able to see what they need to be successful with the supports in her classroom while she's holding them to high expectations."
In the 2007-2008 school year, Bartley decided she needed to step her efforts up. After a joint effort made by multiple teachers to improve A.P. classes at Franklin, Bartley took the lead on a project she called the A.P. Scholars Program. The basic concept was to intentionally focus on bringing in a higher number of students of color in A.P. classes and create a strong support system for those who needed it.
"There were some teachers that got together to formulate a plan and I was just one of those teachers," she recalls. "But the difference between me and those other teachers is that I was that engine. So I took some of those ideas that we came up with together and never stopped."
The first year of the program was slow but she still had 88 eager students pledge to take three A.P. classes. And with help from school and district administration, Bartley was able to gain a grant for $2.5 million that was split between Franklin and Benson high schools over a five-year period.
The next year a number of kids struggled with such a rigorous course load, but others started filling their entire schedule with A.P. classes.
With newly gained traction and funds, Bartley poured all her time into the program. She worked as a half-time teacher and spent the other half mentoring kids, creating study groups, and helping to create stronger relationships between students, teachers and administrators.
At the time, Bartley's name was being heard around the district as the program gained more recognition. Colleges even began sending her words of encouragement to continue sending more students on to their schools.
When her name reached Pedro Cordero, a bilingual aide at Jefferson High School at the time, he was intrigued. The two had been mentioned to one another countless times before they finally met at a mutual friend's party. After their first conversation, they both knew they were meant to be together.
"We were never really apart since that day," says Bartley about her now husband.
By the last year of Bartley's time at Franklin, the number of students taking A.P. classes at Franklin had risen by more than 124 percent, and the school had the highest enrollment in the district.
Lynn Dao, a 2016 Franklin High School graduate had Bartley as an A.P. English teacher last year and went through the A.P. Scholars Program since freshman year. She was the first of her family to graduate from high school and will be attending Barnard College this year. She credits much of her success to Bartley.
"She just pretty much was a supporter for me; my parents didn't really quite help out in the (college) application process. I had to figure it all out on my own," she says. "Bartley was there every step of the way for me … Without Ms. Bartley I don't know what was going to be possible for me."
James says the program had an enormous effect on the academic culture of the school as well as the students themselves.
"Not only did it grow and become the cultural fabric of the school," she says. "But it played a significant role in closing the achievement gap, raising graduation rates and helping students gain post-secondary opportunities that I don't believe they would've had without that program."
When James left Franklin in 2014, Bartley lost what she calls "A match set in heaven" with the former principal. She was concerned that no one else could reach the level of understanding that Bartley and her had.
In the end, Bartley felt that the program she spent years creating wasn't being properly supported. Her departure brings a bittersweet ending to her time at Franklin.
In response, she created what she named the "Bill of Rights for Students of Color in A.P. and I.B. courses," a six-page document that outlines the exact responsibilities of school administrators across the district to meet the needs of students of color.
It mandates that schools with high rates of students of color must have the same rate of A.P. classes as schools with high rates of white students. The legislation also required at least $15,000 of funding from the district for summer bridge programs – a summer math program that helps students who are behind in math – among other things.
When it went to the school board, support for the plan was unanimous, and it gained the support of various esteemed professors from across the country, teachers, alumni and Oregon senators.
"It's predicated on all the things that we were doing, and I guess it was my last grasp at trying to enforce the things that we know work," says Bartley.
With the Bill of Rights, Bartley hopes to be leaving the school in a solid place. But nonetheless, leaving Franklin has been the "biggest transition of my life," she says. "I'm basically walking away from my life's work."
For her, gardening and a passion to continue helping students in need has kept her going.
In her backyard, along with her 4-year-old daughter Simone Bartley, Susan Bartley has found a sense of calm and balance. In her shed, she collects dried flowers to make bouquets and even paints when she has the time. She is also finishing a book focused on the effects and solutions to racism in education that she hopes to have published later this year.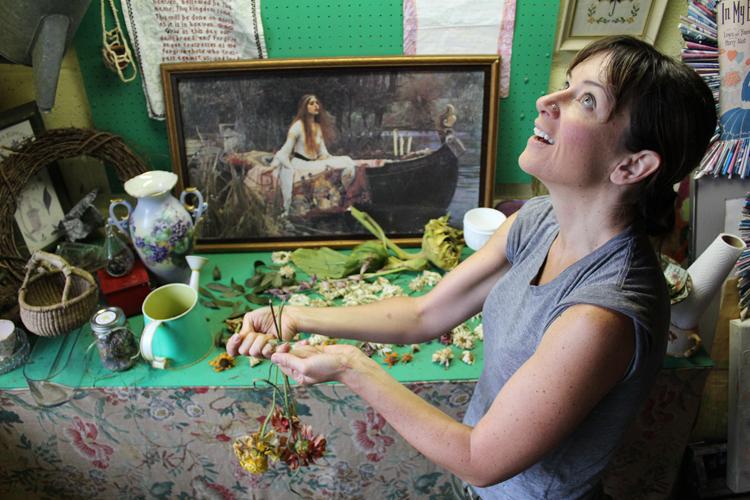 This year at Grant, she will teach sophomore and A.P. English and plans to continue to address issues of race, gender and class in her curriculum.
Lamarra Haynes, a 2011 graduate from Franklin High School and former student of Bartley's, says that her former teacher's focus on authors of color and topics of race and gender had a significant impact on her. "As a student of color, as an immigrant, as somebody who identifies as female, she actually saw me as a whole person as opposed to just another black student."
"There are a lot of issues around racism but to have a teacher that was willing to address those things and really go out of their way to add into the curriculum people of color, women, people who are not American, that was really cool and I found that extremely liberating."
To Bartley, that's all part of the job.
"I knew that activism and being a teacher, were what for me feels like my Dharma or my role in the world," she says. "It's the most hopeful job I think that one can have … in my view it is the greatest way to make an impact." ◊